Two TAAKE Albums Re-Release On Vinyl Dark Essence Records To Re-Release Vinyl Versions Of Two Taake Albums
TAAKE will re-release the long-sold out vinyl versions of 2008's "Taake" and 2017 "Kong Vinter" albums, because, as of the 22nd November, they will be available on Dark Essence Records.
"TAAKE"
Originally released on CD, "Taake" was given a limited vinyl release in 2009, and, other than as a part of 2018's career spanning picture disc box set "7 Fjell", it has never since been available on vinyl. With the original pressing currently selling for astronomical prices on the secondary market, fans have actively sought to persuade Dark Essence to make it available once again, and the label has listened to their pleas.
"Taake" will be released in gatefold format, with the bonus track that appeared on the original vinyl having been removed. To differentiate it from the 2009 release"Taake" will come with an alternative cover, using a photo from the original photo shoot, and will be available in three different versions. Aside from the regular black version, there will also be white vinyl version, which will be limited to 500 copies, and a 250 copies, strictly limited, clear vinyl version which will only be available exclusively through the Dark Essence Records Webshop. 1
"KONG VINTER"
"Kong Vinter" will be available in a regular sleeve in a black vinyl version. Once again a new photo from the original photo shoot has been used for the cover, and the bonus track from the original vinyl version has been removed.
Both "Taake" and "Kong Vinter" re-releases are now available to pre-order from the following:
Webshop:
Dark Essence Records Webshop
Bandcamp:
*Kong Vinter album on Bandcamp
*Taake album on bandcamp

The official video for the track "Umenneske " from the TAAKE's 20018 self-titled album can be seen AT THIS LOCATION.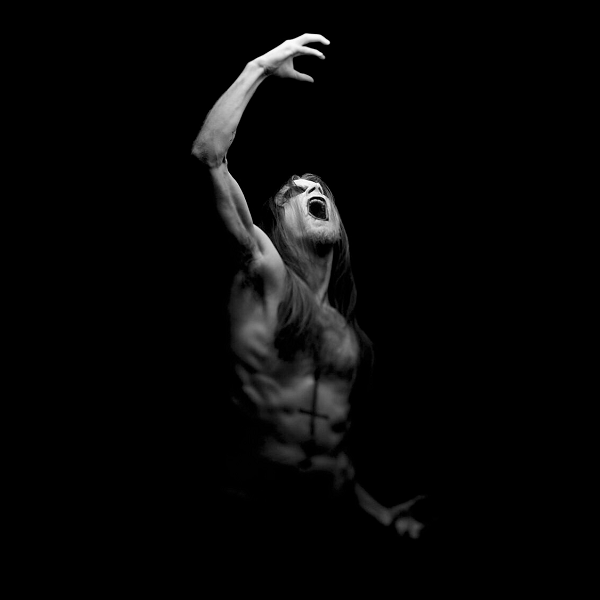 Check de onderstaande socials voor meer informatie over deze band.