Tracktion Education: Free Software Tools For Audio Learning Tracktion Education: Free Software Tools For Audio Learning
Tracktion Corporation Education offers all its software FREE to educational institutions and a 50% saving on the cost of any license to students. Plus, both teachers and students can benefit from access to the open source Tracktion Engine codebase , the perfect tool for an introduction to programming.

Most teaching establishments and many students pay large sums for software licenses. Tracktion has committed to removing these barriers to learning by adopting a policy to provide educational institutions with FREE multi-seat licenses to all their software, supported by a student discount of 50% on any software license.

Tracktion's Waveform DAW is a creative, inspirational and affordable music production software. Its earlier incarnation T7, is available FREE to all. Both offer an intuitive, and professional feature set which allows users to compose, record, edit, mix and share their music with ease.
Tracktion Engine, in JUCE module format, is quick and easy to setup and has been designed so users can focus on building audio apps with great features. It provides plenty of interest for teachers and students alike.
To find out more about Tracktion Education and all the companies products, check the links below.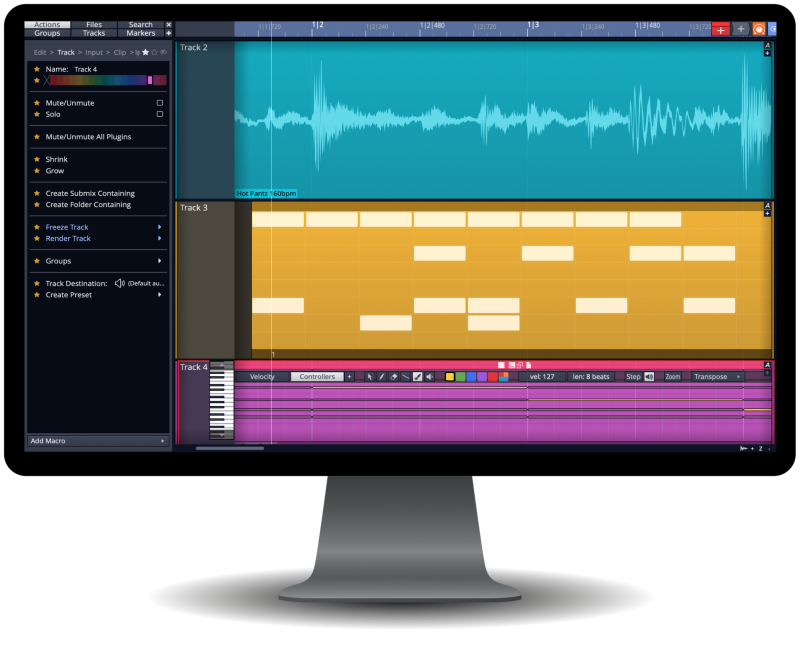 Check de onderstaande socials voor meer informatie over dit merk.