The Ocean Collective reveals details for new album, 'Phanerozoic II: Mesozoic | Cenozoic'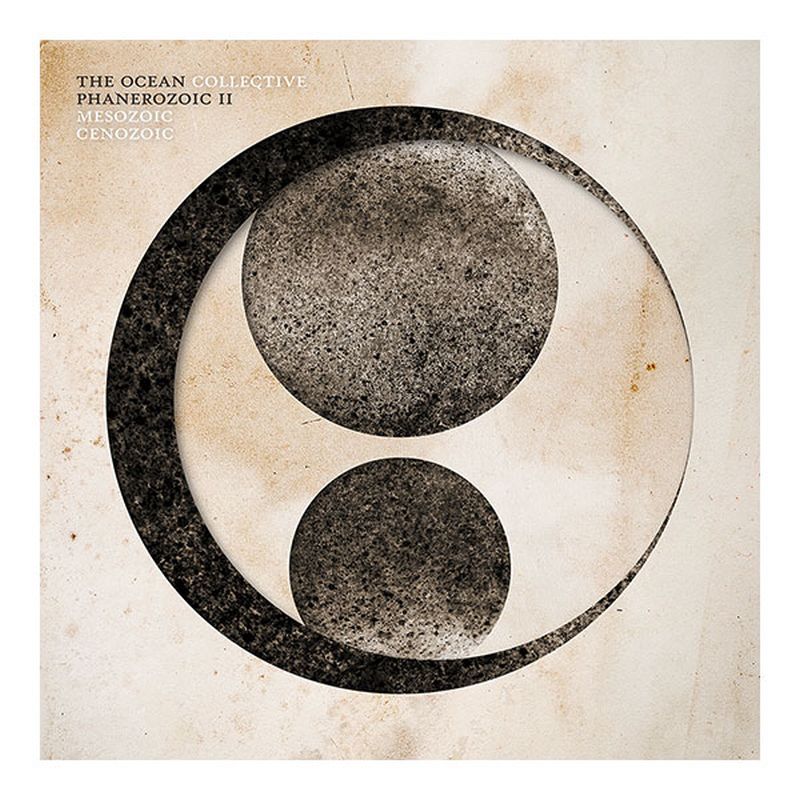 The Ocean Collective reveals details for new album, 'Phanerozoic II: Mesozoic | Cenozoic'
Launches first single, "Jurassic | Cretaceous" (with Katatonia's Jonas Renkse)
On September 25th, The Ocean Collective will release their 8th full-length, Phanerozoic II: Mesozoic | Cenozoic, via Metal Blade Records (CD / digital) and the band's own Pelagic Records (vinyl).  For a first preview of Phanerozoic II: Mesozoic | Cenozoic, the new single, "Jurassic | Cretaceous" (featuring Katatonia's Jonas Renkse), can be heard below.
The song is also available for streaming at metalblade.com/theocean – where the record can also be pre-ordered in the following formats:
– deluxe edition CD (tri-fold digipak)
– instrumental CD (remus spine digipak w/ UV gloss)
– box set completion bundle (tri-fold vocal version CD digipak, instrumental version CD digipak, 2 posters, pin, and sticker)
* exclusive bundles with shirts and merch items, plus digital options are also available.
Says the band:
"'Phanerozoic II' is more experimental, more eclectic in musical style and direction, and more varied in terms of tempos, beats, guitar work and the use of electronics," notes Staps. "This was an intentional choice: we wanted Part I to feel rather streamlined and to have a strong cohesion between the individual songs. We wanted to create a certain vibe to linger from the first until the last note throughout the whole record. We kept the weirder, more daring and more progressive material for Part II."
"The outcome is a record that is a real journey. It starts in one place, and concludes in a totally different place. In a way, it relates to 2013's 'Pelagial', which was similar in that it was also a journey: but a more guided, focused and predictable one. 'Phanerozoic II' on the other hand is closer to the experience of free fall."
Phanerozoic II: Mesozoic | Cenozoic track-listing
1. Triassic
2. Jurassic | Cretaceous
3. Palaeocene
4. Eocene
5. Oligocene
6. Miocene | Pliocene
7. Pleistocene
8. Holocene
Vinyl Pre-Order:
Europe:
Pelagic Records
North America:
Indie Merch Store

Australia: 
1. Rocket/Nervegas
2. Wild Thing
Check de onderstaande socials voor meer informatie over deze band.