THE OCEAN COLLECTIVE premieres video for new single "Pleistocene"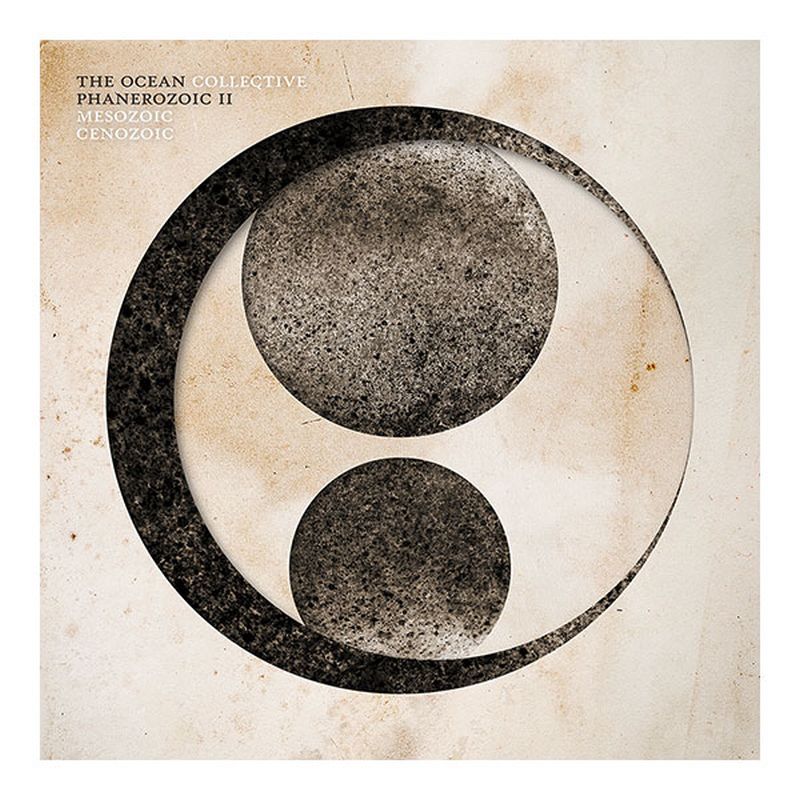 THE OCEAN COLLECTIVE premieres video for new single "Pleistocene"
On September 25th, The Ocean will release their 8th full-length, Phanerozoic II: Mesozoic | Cenozoic, via Metal Blade Records (CD / digital) and the band's own Pelagic Records (vinyl). In 2018, The Ocean released Phanerozoic I: Palaeozoic – the first half of a sprawling but superbly cohesive paleontology concept album. Now, the group is ready to release the eagerly-awaited concluding parts of the Phanerozoic journey.
For a preview of Phanerozoic II: Mesozoic | Cenozoic, a video for the new single "Pleistocene" (directed by Craig Murray) can be viewed below.
The video was shot in the Aragats mountains in Armenia, during the band's "Siberian Traps" tour in the summer of 2019, which brought them to Russia, Kazachstan, Armenia, Georgia and Japan. "We found this place by accident: the dilapidated ruins of a soviet observatory & research station for cosmic radiation," comments guitarist and founding member Robin Staps. "The building itself looked like a spaceship that had crash-landed up high in the mountains, but there were lots of interesting structures scattered across the landscape: concrete cubes, underground tunnels, rusted machinery, fallen power poles and watchtowers. It all looked like taken straight out of Andrej Tarkovsky's 'Stalker' movie," concludes Staps, referring to the ingenious classic  that was also the backbone of The Ocean's 2013 album Pelagial.

The instrumental track was written by drummer Paul Seidel, but recorded with synth player Peter Voigtmann on drums. It serves as a transitional track from the busy and heavy first half of the record (Mesozoic) into the more relaxed, spacious and cold ambient vibes prevailing on the second half of the record (Cenozoic).
At metalblade.com/theocean the record can be pre-ordered in the following formats:
– deluxe edition CD (tri-fold digipak)
– instrumental CD (remus spine digipak w/ UV gloss)
– box set completion bundle (tri-fold vocal version CD digipak, instrumental version CD digipak, 2 posters, pin, and sticker)
* exclusive bundles with shirts and merch items, plus digital options are also available.
Says the band:
"'Phanerozoic II' is more experimental, more eclectic in musical style and direction, and more varied in terms of tempos, beats, guitar work and the use of electronics," notes Staps. "This was an intentional choice: we wanted Part I to feel rather streamlined and to have a strong cohesion between the individual songs. We wanted to create a certain vibe to linger from the first until the last note throughout the whole record. We kept the weirder, more daring and more progressive material for Part II."
"The outcome is a record that is a real journey. It starts in one place, and concludes in a totally different place. In a way, it relates to 2013's 'Pelagial', which was similar in that it was also a journey: but a more guided, focused and predictable one. 'Phanerozoic II' on the other hand is closer to the experience of free fall."
Phanerozoic II: Mesozoic | Cenozoic track-listing
1. Triassic
2. Jurassic | Cretaceous
3. Palaeocene
4. Eocene
5. Oligocene
6. Miocene | Pliocene
7. Pleistocene
8. Holocene
Vinyl Pre-Order:
Europe:
Pelagic Records
North America:
Indie Merch Store

Australia: 
1. Rocket/Nervegas
2. Wild Thing
THE OCEAN recently announced European tour dates for January of 2021!
THE OCEAN
PG.LOST • HYPNO5E • SVALBARD
07/01 – DE Wiesbaden, Schlachthof
08/01 – FR Colmar, Grillen
09/01 – FR Paris, La Machine
10/01 – FR Nantes, Ferrailleur
11/01 – FR Toulouse, Le Rex
12/01 – ES Bilbao, Stage Live
13/01 – PT Lisbon, LAV
14/01 – ES Madrid, Caracol
15/01 – ES Murcia, Gamma
16/01 – ES Barcelona, Boveda
17/01 – FR Bordeaux, Krakatoa
18/01 – FR Lyon, CCO
19/01 – CH Fribourg, Fri-Son
20/01 – CH Lucerne, Sedel
21/01 – AT Vienna, Viper Room
22/01 – CZ Prague, Nova Chelmnice
23/01 – DE Berlin, Festsaal
25/01 – DK Copenhagen, Pumpehuset
26/01 – DE Hamburg, Bahnhof Pauli
27/01 – DE Leipzig, Conne Island
28/01 – DE Munich, Backstage
29/01 – DE Essen, Zeche Carl
30/01 – DE Osnabruck, Kleine Freiheit
31/01 – NL Zwolle, Hedon
01/02 – DE Cologne, Volta
02/02 – BE Brussels, Botanique
03/02 – NL Utrecht, De Helling
04/02 – UK Bristol, The Fleece
05/02 – UK Glasgow, Slay
06/02 – UK Manchester, Club Academy
07/02 – UK London, 229
08/02 – UK Brighton, Patterns
The Ocean comments: "This tour has been planned for a long time already and despite the unprecedented situation we're all currently going through, we decided to announce it and put tickets on sale now. We hope that this will serve as a strong positive statement for bands, promoters and music fans alike. As this develops, we have to assess, analyse and make the right decisions for everyone involved. The tour going ahead in early 2021 relies on many elements to fall into place, and if it can't go ahead, then we have a backup routing in place already for later in the year, and all tickets purchased for this tour will be transferrable to that. Be assured that we will keep assessing this situation as we head later into 2020, and be in communication with everyone. Much love and we hope to see you guys out there in January!" Check de onderstaande socials voor meer informatie over deze band.