TEMPERANCE reveals special "START ANOTHER ROUND" from new all acoustic EP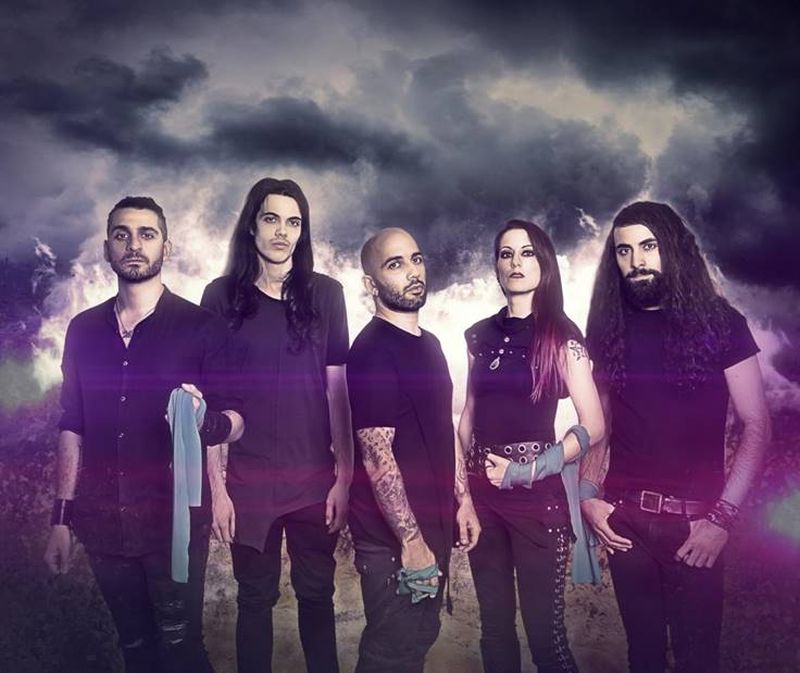 TEMPERANCE are back one year after the release of their album Viridian, with an acoustic gift to their fans. TEMPERANCE presents six songs off Viridian in a new acoustic style, called Melodies Of Green And Blue . Today, the band gives the fans a first taste of what's to come on Melodies Of Green And Blue by releasing an acoustic rendition of their hit single "Start Another Round".

Watch "Start Another Round" below.
Singer Alessia Scolletti about "Start Another Round":
"Spending time together has never been so difficult as much as this year, that's why shooting this video has been funnier than ever and you'll notice it! 'Start Another Round' has now become an anthem: our hope for better days to come. A song that carries such a strong message deserved a new alternative version: five people surrounded by a warm atmosphere that reminds you of 'home' singing and playing about finding your inner strength to keep going on and succeed, no matter what life puts you through… Are you ready to start another round with us?"

Singer Michele Guaitoli comments on the Melodies Of Green And Blue EP:
"We've been talking about recording some acoustic versions of our tracks for a long time, as we all love the intimate and emotional feeling that this particular style can offer to any tracks. If you think of it, this is how most of our songs are composed: it's Marco on his guitar or me on the piano. Everything for us begins in acoustic before going metal.
This EP is a little dream come true, as we can finally show the heart of our music in its purest version."
 
TEMPERANCE will host a live stream on Napalm Records' official Instagram channel on December 18, answering questions from fans and talking about Melodies Of Green And Blue, as well as playing songs off the EP live.
Pre-Order Melodies Of Green And Blue AT THIS LOCATION Check de onderstaande socials voor meer informatie over deze band.