STEVE VAI to undergo another surgery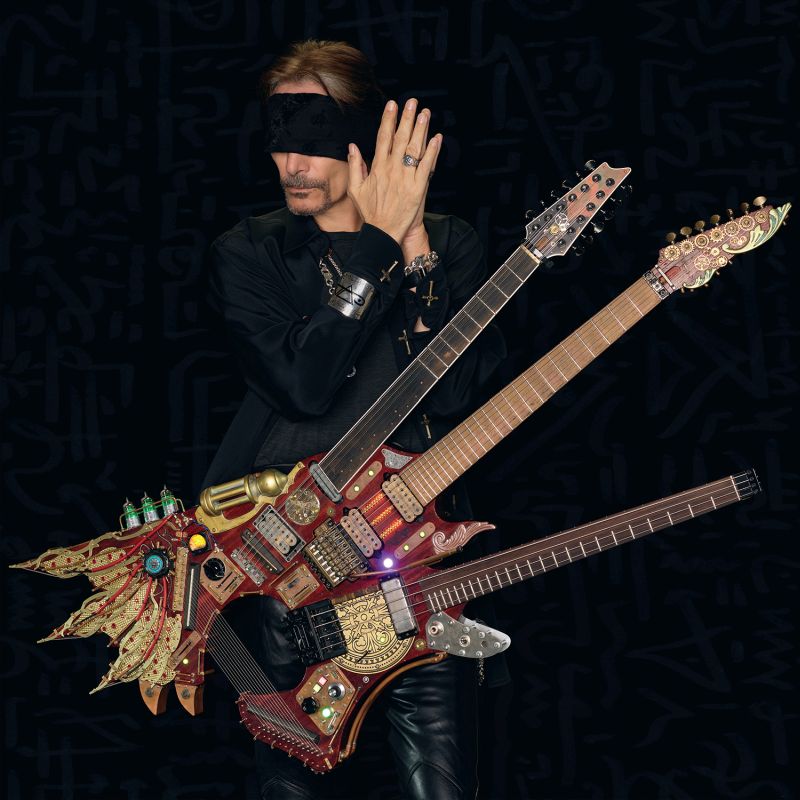 Steve Vai has postponed his planned tour of North America until the fall. The first U.S. leg of dates will now begin on Wednesday, September 28 in El Cajon, California and wrap the first week of December. The itinerary will now feature performances in 52 markets as opposed to the initial plan of staging 54 shows. All ticket and VIP purchases will be honored for the rescheduled date. Vai's performance in Atlanta, Georgia will now take place at the Variety Playhouse instead of The Eastern and due to scheduling conflicts, the Milwaukee, Wisconsin and Billings, Montana shows will no longer be a part of the tour.
Approximately one year ago, Vai underwent shoulder surgery to repair an injury. That procedure was successful, enabling him to record the upcoming studio album release of "Inviolate" (Favored Nations / Mascot Label Group). In preparing for the tour, it became clear that a new injury emerged that requires another surgery, prohibiting the tour to be staged as previously announced.
Vai shares: "I'm gutted that we have to move this tour, but I also know it's in the best interests for us and the fans that we do."
Last February, Vai revealed that he had undergone shoulder and trigger finger surgeries, explaining that his shoulder had been "screwed up."
During an appearance on Tyler Larson's "Guitar Villains" podcast, Vai said that he sustained the finger injury by holding a tough chord for too long.
"I was doing this fun thing, and I had to put my thumb in this really weird position," he said. "And I had to kind of hold this chord really for a long time — I was meditating on it. And I knew it was a hard position, and I just kept sitting there and playing it and playing and playing, and 20 minutes later, I'd kind of come out, and I [felt pain in my hand]. So I kind of sprained this, and then, all of a sudden, I developed trigger finger. My wife said, 'Don't show anybody,' 'cause they did that operation and they cut in there, and the guy's fooling around with everything in there, and it's really bizarre. But it's all fine — it's something very simple that they can fix. But I won't be able to play for a while."
"An inviolate inspiration is one that comes to you completely pure," Vai explains. "It appears almost in its completeness, and there's a recognition of it as being right for you — perfectly right for you. There's no excuses in it. There's no fantasy in it. There's just a recognition of 'yes.' And then you capture that in a way that's authentic to your unique creativity. Hopefully, that's what I've done with this record."
"Inviolate" track listing:
01. Teeth Of The Hydra
02. Zeus In Chains
03. Little Pretty
04. Candle Power
05. Apollo In Color
06. Avalancha
07. Greenish Blues
08. Knappsack
09. Sandman Cloud Mist