STEVE RILEY's L.A. GUNS released new single 'Crawl' on Golden Robot Records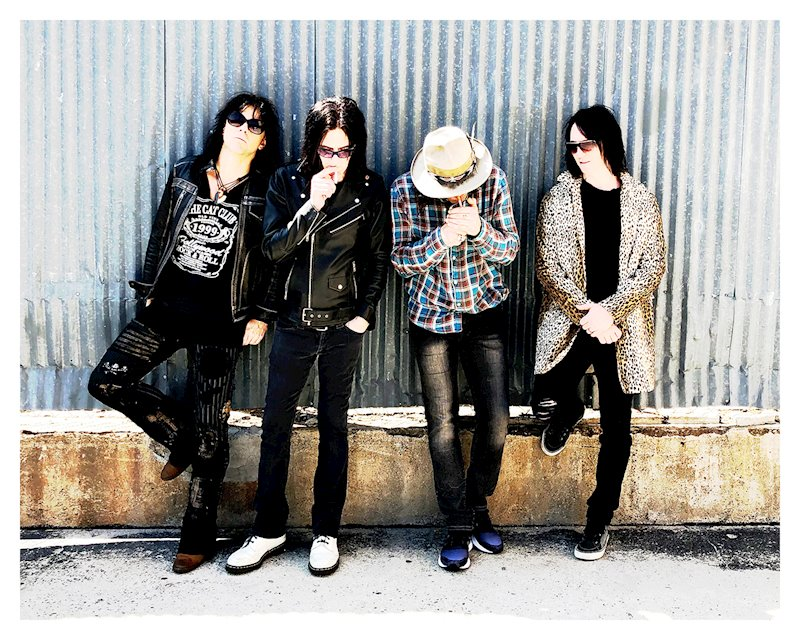 STEVE RILEY's L.A. GUNS released new single 'Crawl' on Golden Robot Records
Having recently signed to Golden Robot Records, the legendary STEVE RILEY's L.A. Guns released their new single 'Crawl' on April 20th. the song is taken off the new album 'Renegades'
Watch the lyric video for 'Crawl' here:
Steve Riley's version of L.A. GUNS has set "Renegades" as the title of its debut album, due later in the year via Golden Robot Records.

This version of L.A. GUNS made its live debut last May at the M3 Rock Festival. The drummer is joined in the group by Orlando, Florida-based guitarist/vocalist Kurt Frohlich, bassist Kelly Nickels (a member of L.A. GUNS' "classic" incarnation) and guitarist Scott Griffin (who played bass for the band from 2007 until 2009, and then again from 2011 to 2014).
In a new interview with Talking Metal, Nickels stated about "Crawl" (hear audio below): "It's a cool tune, man… It was done pretty quickly but really methodically, and I feel like it has a really good energy about it. So that's what I'm digging."
Regarding how the rest of "Renegades" sounds, Kelly said: "It's definitely upbeat. There are two slow songs on it, and the rest are pretty much all rockers. So that's one thing we wanted to make sure that we did was rock. It rocks from the beginning, and it just keeps rocking… I feel like it's the old energy but with a fresh coat of paint on it."
This past January, Riley was sued by L.A. GUNS guitarist Tracii Guns and vocalist Phil Lewis in California District Court. Joining Riley as defendants in the case are the three musicians who perform in his recently launched rival version of L.A. GUNS; that group's manager, booking agent and merchandiser; and Golden Robot Records.
The complaint, which requests a trial by jury, alleges that Riley's version of L.A. GUNS (referred to in the case docket as "the infringing L.A. GUNS") is creating "unfair competition" through its unauthorized usage of the L.A. GUNS trademark. In addition, Guns and Lewis are seeking relief from and/or against false advertising, breach of contract and unauthorized usage of their likenesses.
Pre-Order / pre-save 'Crawl' AT THIS LOCATION.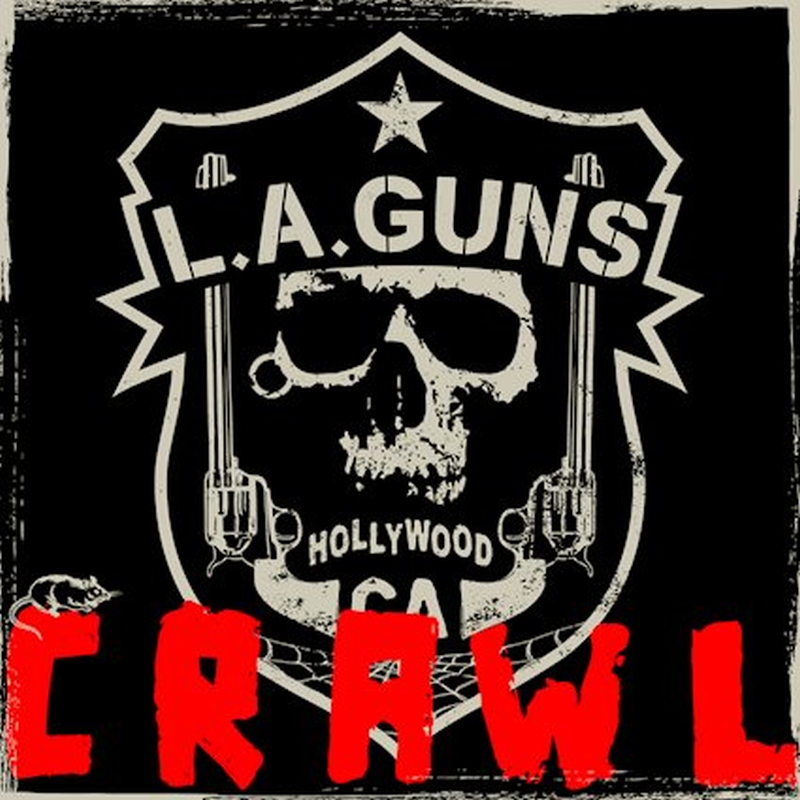 Check de onderstaande socials voor meer informatie over deze band.