Snarled releases entire debut album for free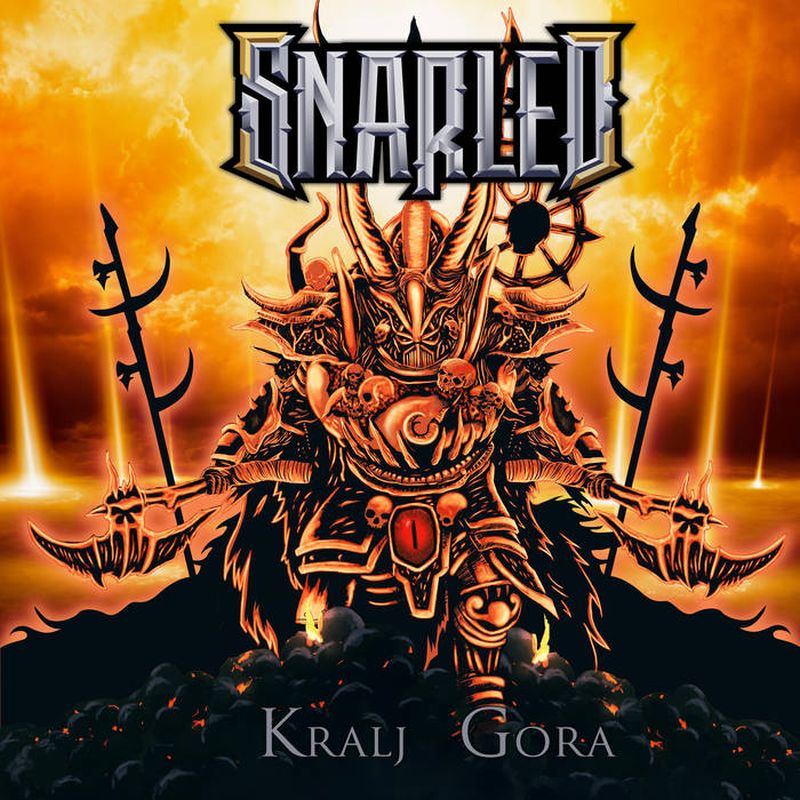 Dutch intrumental, progressive metal band SNARLED has released it's entire debut album 'Kralj Gora' for free. Snarled is the brainchild of old school death metal band Menschwalsch guitarist Mathieu Nijboer, previously of Grindbashers and Carnal Leftovers. The album features guest appearances by Ger Tempelman (solos and some riffs), Jan Ferčec (accordeon) and Martijn Westerholt of Delain and Eye Of Melian (keys).
Stream the album in its entirety below.
Nijboer says:
"It is my birthday! But instead of getting presents, I would like to give you a musical present! This year sucked in many ways for me, there were times I could not rehears with my bands, I could not play 1 live show… Thank you Corona.
So to keep myself sane in an insane world I decided to make a weird album. An instrumental metal album. Thanks to Ger Tempelman (solo's and some riffs), Jan Ferčec (accordion) and Martijn Westerholt (he made the intro of The Turtle Moves plain awesome) I was able to create the album from Snarled, called Kralj Gora.
The album is dedicated to all people who's year sucked in any way. And to my friends in Kazase, Slovenia. Only love for them."
Earlier this year, Snarled released 'Mos', in collaboration with The Lucifer Principle singer Earik Mortem, as a standalone song with vocals. 'Mos' was an interpretation of a "nearly released book" from Dutch comic writer Gummbah, originally called 'Mos En Waar Het Groeit'.
Watch 'Mos' below.