Premiere: SMOKE RITES release lyric video 'The Rite Has Begun'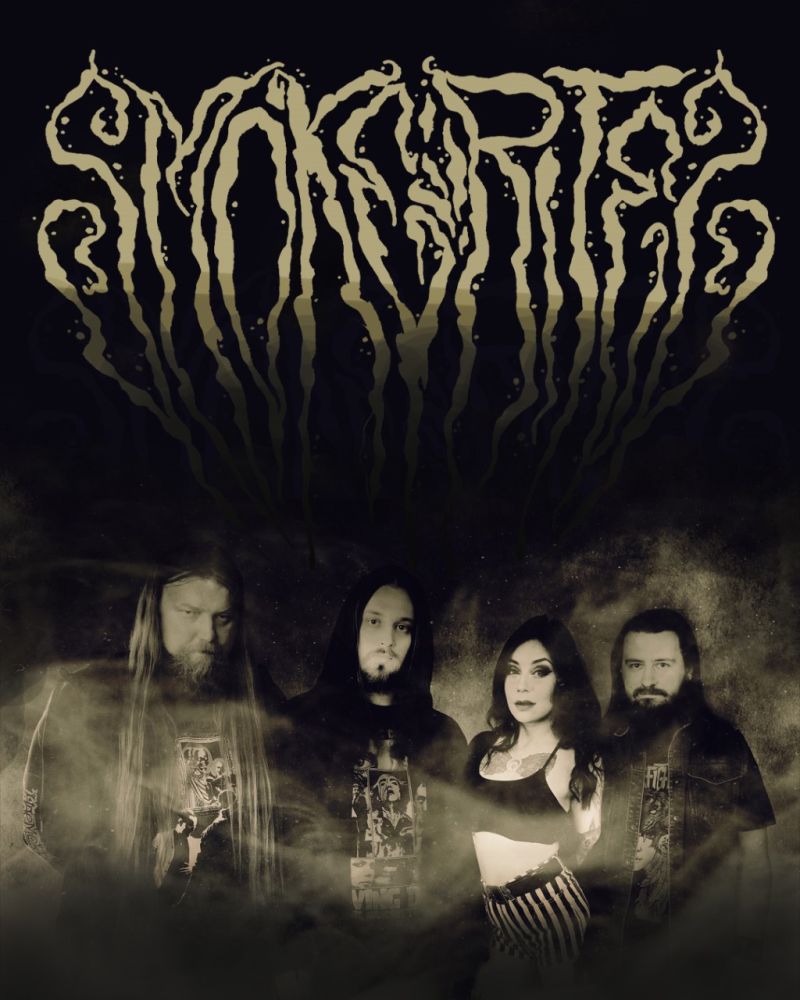 Polish occult blackened doom metal band SMOKE RITES recently announced the addition of vocalist Maksymina Kuzianik. In celebration, the band now released a lyric video for the song 'The Rite Has Begun'. The song is taken off their new EP, with a yet undisclosed release date, 'The Rite of The Smoke'. The song features a guitar solo by Piotr Rutek Rutkowski. The video was crafted by Andy Pilkington@Very Metal Art.
Watch the lyric video for 'The Rite Has Begun' below. 
Guitarist and founder Lukasz:
"Here Lucas from Smoke Rites, I want to invite you to watch our first lyrics video! I'm so proud of this video and hope you'll like it! We're preparing other songs to show you, so check us on your social media platforms. Soon we will release more information about our upcomming EP The Rite of The Smoke. Remember to follow the Smoke!"
Vocalist Max says:
"For me it was unexpected but the most wonderful musical journey so far, as I could challenge myself with the genre I love to listen to but never really got to sing to… And writing those filthy-pleasure aimed -sick lyrics were even more fun that I could imagine… so grab whatever makes you happy, close your eyes, hit the play button and became a part of The Rite that has just Begun!"
Max The Pussyfer – Vocals
Lukasz Lucas Borawski – Guitars
Maker Lis – Bass
Michal Kaminski – Drums