SLASH shares trailer for upcoming 'Deathstalker' comic book from VAULT COMICS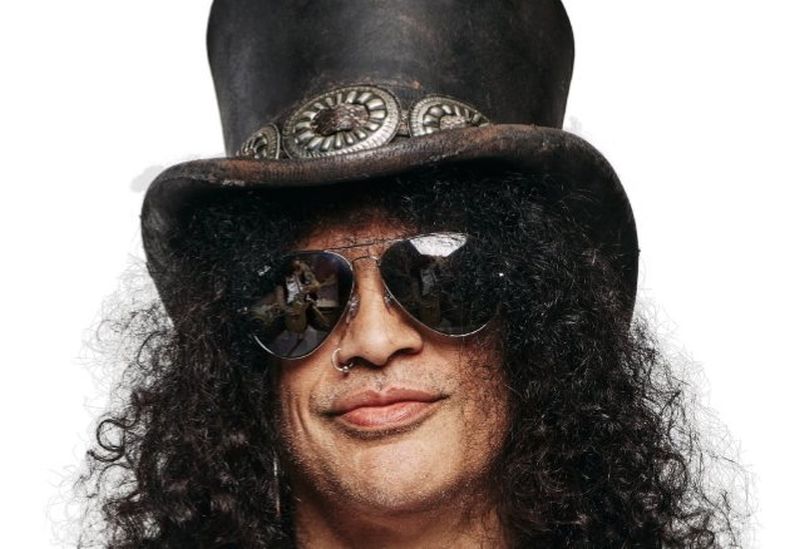 GUNS N' ROSES guitarist Slash has teamed up with Vault Comics for a 21st century comic book based on the 1983 cult sword-and-sorcery movie "Deathstalker" produced by Roger Corman. Tim Seeley is writing the comic, with Jim Terry handling art.
A Kickstarter campaign for the new "Deathstalker" has just been launched, with a deluxe, oversized hardcover edition of the comic up for order along with the single-issue comic books and trade paperback release that will arrive in 2024. The "Deathstalker" series will be released in comic shops next year as well.
"I'm excited to be kicking off a new era of 'Deathstalker'," Slash said in a statement. "From Tim Seeley, artist Jim Terry, writer-director-creature FX-wizard Steven Kostanski, and myself, our 'Deathstalker' is a reimagining of that fine specimen of '80s sword and sorcery. With fantasy, you get a little of everything: horror, magic, sex, thrills, blood, guts, swords and weirdness. You know-all those things you can't look away from. And that's what we're bringing. So, please, if you share my love of all things wicked, check it out!"
"We obviously adore sword and sorcery at Vault," said Vault CEO Damian Wassel. "So, when Slash approached us with the opportunity to relaunch a cult classic of the genre together with Steven Kostanski, and our friends at Shout! and Raven Banner, we couldn't say no. The whole idea of this project is to balance nostalgia for the so-bad-it's-good fantasy filmmaking of the 1980s with the storytelling sensibilities of our time. There's no one we could trust more to turn that into a wickedly hilarious, fantastically epic comic than Tim Seeley and Jim Terry."
The original "Deathstalker" movie tells the tale of a mighty warrior tasked to battle the dark forces within a fantastic kingdom. Embarking on a journey to a brutally challenging tournament, Deathstalker seeks its magnificent spoils: the throne of the wicked wizard Munkar, an unstoppable mystical power, and the love of the beautiful Princess Codille. But first, Deathstalker must prove himself worthy of his legacy… with danger and treachery lurking at every turn.
"Deathstalker II" arrived in 1987, while "Deathstalker And The Warriors From Hell" came out a year later in 1988. A fourth film, "Deathstalker IV: Match Of Titans", was released in 1990.