SEVENDUST release video for new single 'Everything'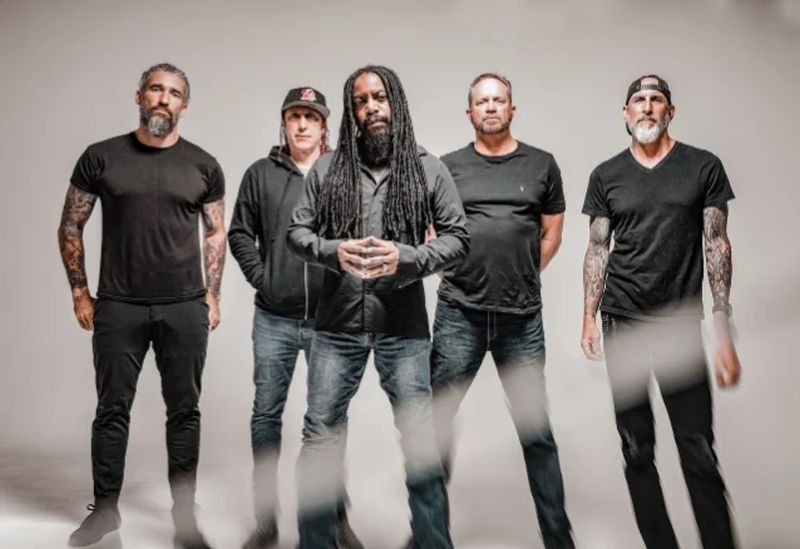 SEVENDUST will release its fourteenth studio album, "Truth Killer", on July 28 via the band's new label home, Napalm Records. The follow-up to 2020's "Blood & Stone" was once again  tracked at Studio Barbarosa in Gotha, Florida with producer Michael "Elvis" Baskette, who has previously worked with ALTER BRIDGE and SLASH, among others. The second single from "Truth Killer" is "Everything", and an accompanying performance music video directed by J.T. Ibanez (P.O.D., Loveless, Orianthi) is now released.
Watch "Everything" below.
"Truth Killer" showcases that the original and current SEVENDUST lineup — comprised of Lajon Witherspoon, Clint Lowery, John Connolly, Vince Hornsby and Morgan Rose — sounds as relevant today as it did on its 1997 self-titled debut. "Truth Killer" is now available for pre-order in multiple configurations.
Watch the previously released video for "Fence" below.
"Truth Killer" track listing:
01 .I Might Let The Devil Win
02. Truth Killer
03. Won't Stop The Bleeding
04. Everything
05. No Revolution
06. Sick Mouth
07. Holy Water
08. Leave Hell Behind
09. Superficial Drug
10. Messenger
11. Love And Hate
12. Fence
In a February 2023 interview with "The Mistress Carrie Podcast", Lowery stated about "Truth Killer": "I'm very stoked about the record. A lot of bands say that. I'm amazed we're still making music we love and we're not phoning it in. We worked really hard on it."
Clint previously talked about the upcoming SEVENDUST LP in an interview with "Good Company With Scott Bowling". At the time, he said: "I'm really excited about this record. We did that with Elvis Baskette. He's got his vibe. And this will be our third record with him."
Lowery went on to say that he has had to step away from the new SEVENDUST album after it was completed.