Serpent Omega release single for "Orog Nuur" and announce new album 'II' Serpent Omega release single for "Orog Nuur" and announce new album 'II'
Swedish sludge-doom band Serpent Omega will release their new album 'II', recorded by Jonsson at Dark Prod Studios, mixed at Studio Humbucker by Robert Pehrsson, on Icons Creating Evil Art on September 4th. "Orog Nuur", the first single, is released May 15.
Stream the single for "Orog Nuur" AT THIS LOCATION.
Jonsson from the band explain:
  "This song got its name from a lake in the Gobi Desert of Mongolia. Like nomads in a cosmic desert we were happy to find this portal to another dimension. But we got unexpected company and not even the flames can save us. There is no escape. They breed in fire."
Serpent Omega has recently changed drummer and behind the drums on this new release is the well renowned Peter Stjärnvind, a.k.a Fast Feet Pete (Entombed, Nifelheim, Merciless, Unanimated, Murder Squad, VOJD, to name a few). The other members are the original line-up and it consist of;
Urskogr – Vocals
Brief – Electric bass
Jonsson – Electric guitars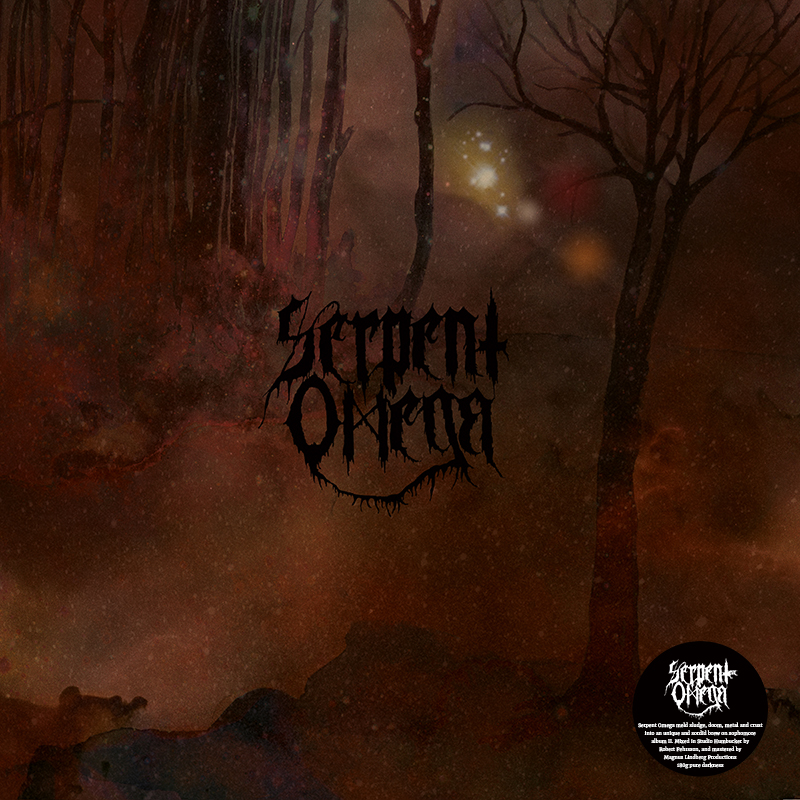 Check de onderstaande socials voor meer informatie over deze band.