Scumbash maakt line up 2023 volledig
Peter Pan Speedrock (NL), Born From Pain (NL), Discipline (NL), Cenobites (Rotterdam), Mindwar (BE), Skroetbalg (NL) en The Shivvies (Rotterdam) toegevoegd Met de toevoeging van de laatste zeven explosieve acts is de 5e editie van het Rotterdamse festival ScumBash compleet. Ook Peter Pan Speedrock (NL), Born From Pain (NL), Discipline (NL), Cenobites (Rotterdam), Mindwar (BE), Skroetbalg (NL) en The Shivvies (Rotterdam) komen op zaterdag 4 februari 2023 de boel op stelten zetten in de spraakmakende RDM Onderzeebootloods, tijdens one day of pure goddamn rock 'n roll.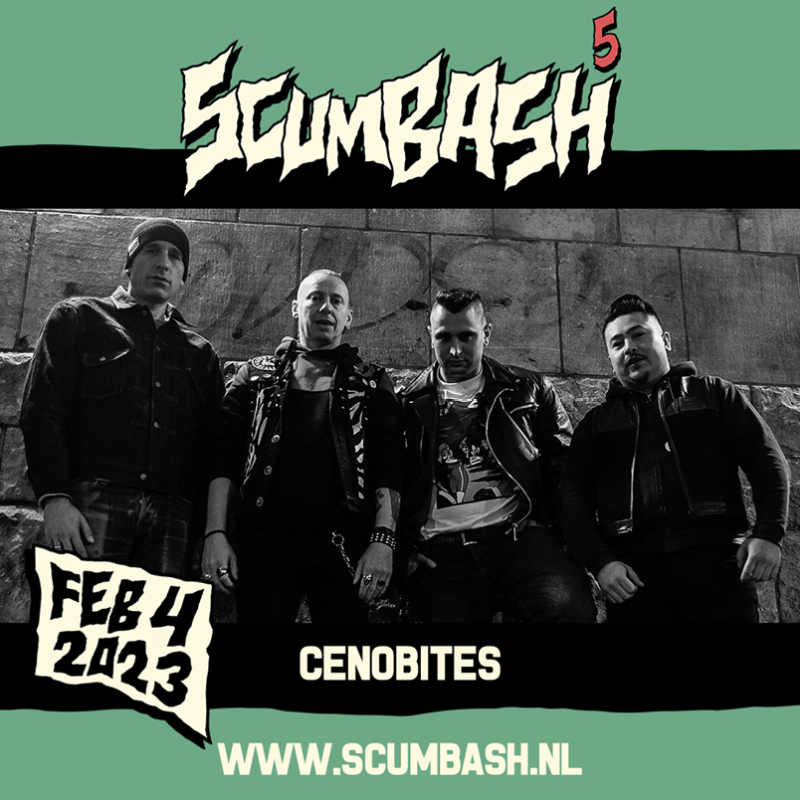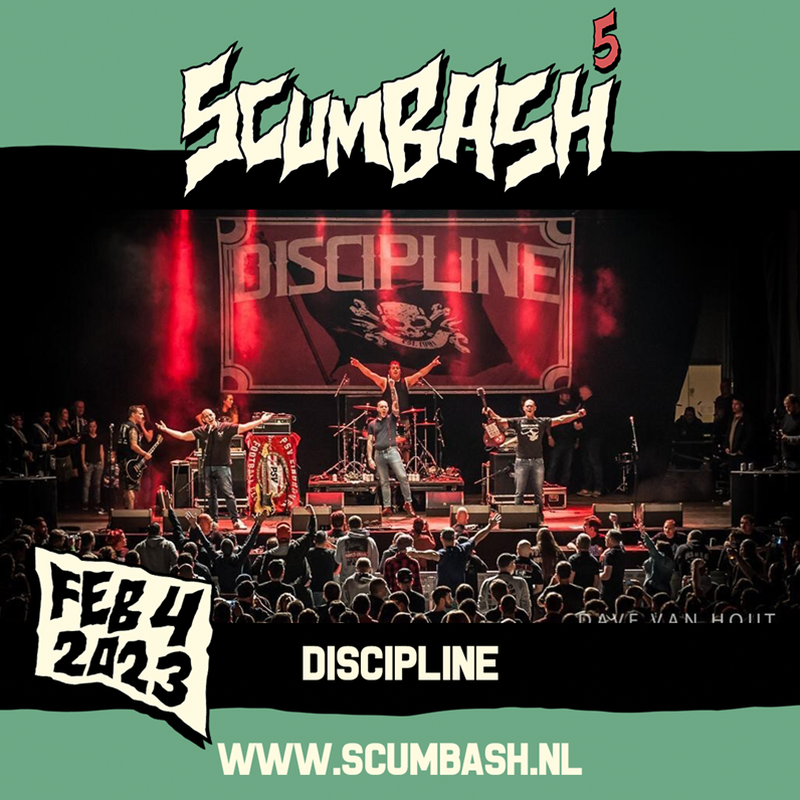 Eerder werden de volgende geweldenaars al aangekondigd: The Toy Dolls (UK), The Exploited (UK), Slapshot (USA), Batmobile (NL), Mad Sin (DE), Death Before Dishonor (USA), The Spades (NL), Carnivore A.D. (USA), Hoods (USA), Brick By Brick (USA), Savage Beat (NL), Day Drinker (NL-BE), Risk (DE) en The Heart Monitors (Rotterdam).
De ticketverkoop is inmiddels gestart via www.scumbash.nl. Early Birds kosten €45,- (beperkt beschikbaar); Regular Tickets kosten €49,-.
Reeds gekochte tickets voor 2021 zijn voor de komende editie in 2023 geldig.