Hear samples of all songs from DEEP PURPLE's 'Turning To Crime' album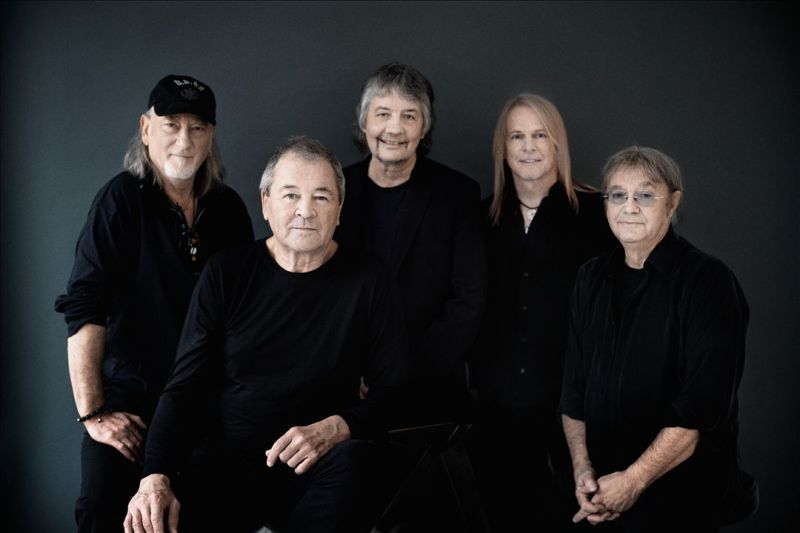 Dutch retailer Plato has shared audio samples of all the songs that will appear on DEEP PURPLE's next studio effort, an album of covers titled "Turning To Crime". Due on November 26 via earMUSIC, the LP will contain DEEP PURPLE's versions of great rock classics and musical jewels — including songs originally recorded by Bob Dylan, FLEETWOOD MAC, Bob Seger, CREAM and THE YARDBIRDS — carefully chosen by each member of the band.
Listen to the samples below (note: not every sample is available in every country).
Produced by Bob Ezrin, "Turning To Crime" arrives only 15 months after "Whoosh!", DEEP PURPLE's 21st studio album, which received acclaim by critics who praised the creative strength of a band that continues evolving with every release, and prestigious chart achievements (third consecutive No. 1 in Germany, No. 4 in the U.K., and topped the U.S. Independent Album and Hard Music Albums charts).
The second single, "Oh Well", can be streamed below. A song originally written and recorded by FLEETWOOD MAC, it is accompanied by a music video (set to premiere later today) that shows DEEP PURPLE on a very special mission. Label and management would like to state that nobody from the band or crew, nor members of the media, were hurt during the shooting of the video in Germany in early October.
"Everyone knows 'Oh Well' is a great song," DEEP PURPLE bassist Roger Glover says. "Steve (Morse, guitar) did the demo for that one. You never quite know where it's gonna go with Steve because he is very inventive. Right up until the point, with a couple of verses in, it was pretty much the same as the original. And then, all of a sudden, it took off like a rocket… in some other space."
"Turning To Crime" track listing:
01. 7 And 7 Is (LOVE)
02. Rockin' Pneumonia And The Boogie Woogie Flu (Huey "Piano" Smith)
03. Oh Well (FLEETWOOD MAC)
04. Jenny Take A Ride! (MITCH RYDER & THE DETROIT WHEELS)
05. Watching The River Flow (Bob Dylan)
06. Let The Good Times Roll (Ray Charles & Quincy Jones)
07. Dixie Chicken (LITTLE FEAT)
08. Shapes Of Things (THE YARDBIRDS)
09. The Battle Of New Orleans (Lonnie Donegan/Johnny Horton)
10. Lucifer (BOB SEGER SYSTEM)
11. White Room (CREAM)
12. Caught In The Act (Medley: Going Down / Green Onions / Hot 'Lanta / Dazed And Confused / Gimme Some Lovin')