ROTTING CHRIST release new track 'Holy Mountain' Greek metal legends ROTTING CHRIST announce the the exclusive flexi disc release of their brand new single "Holy Mountain", which features Lars Nedland of BORKNAGAR. The track is accompanied by a new video. 
The track can be pre-saved on various digital platforms HERE.
Watch the video below. 
In 2020, brothers Sakis and Themmis Tolis were bestowed the immortal honor of having a newly discovered fossil species named after them! Two researchers from the Natural History Museum in Luxembourg,  Dr. Ben Thuy and and Dr. Lea Numberger, recently found a new brittle-star species and decided to name it "Brezinacantha Tolis" in honor of the Tolis brothers.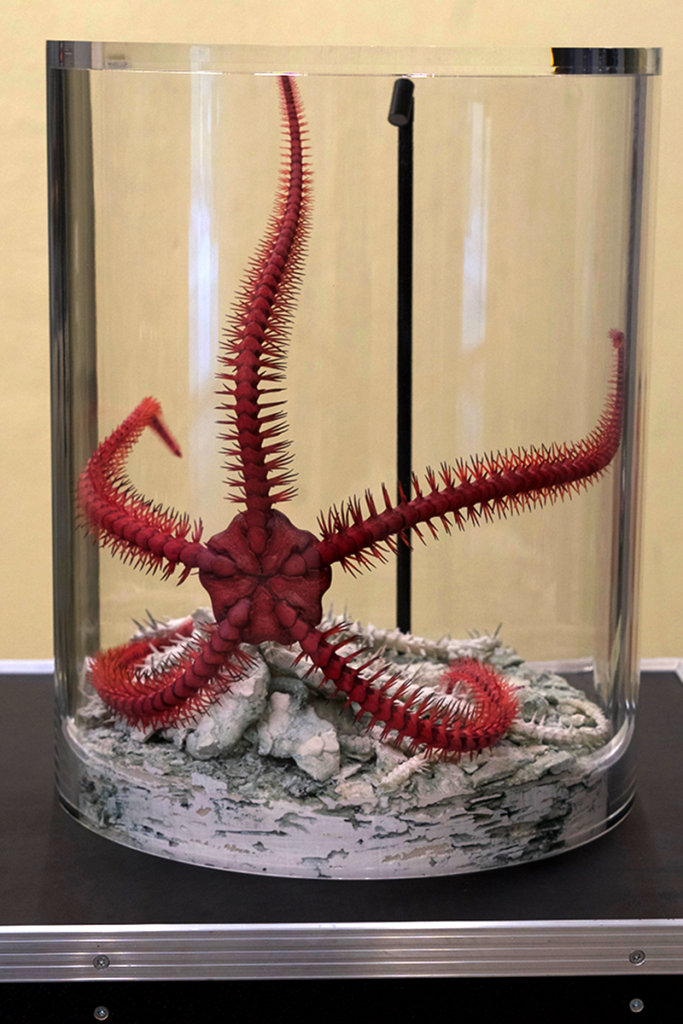 ROTTING CHRIST's latest album 'The Heretics' is streaming via the official Season of Mist YouTube channel below..
Track-list:1. In The Name of God (04:14) 2. Vetry Zlye (Ветры злые) (03:13) 3. Heaven and Hell and Fire (04:52) 4. Hallowed Be Thy Name (05:06) 5. Dies Irae (03:46) 6. I Believe (ΠΙΣΤΕΥΩ) (03:42) 7. Fire God And Fear (04:50)  8. The Voice of the Universe (05:23) 9. The New Messiah (03:07) 10. The Raven (05:23)Total: 43:36
Studio: Pentagram Studios (Athens, GR)Producer: Sakis TolisSound Engineer: George EmmanouilMix/studio: Jens Borgen, Fascination Street Studios (SE)Guest Musicians: Irina Zybina (GRAI): Vocals on 'Vetry Zlye' Dayal Patterson: Intoning on 'Fire God and Fear' Ashmedi  (MELECHESH): Vocals on 'The Voice of the Universe' Stratis Steele: Intoning on 'The Raven'Line-upSakis Tolis: vocals, guitar Themis Tolis: drums Giannis Kalamatas: guitar Kostas Heliotis: bass