QUIESCENT MANTIS release lyric video for single "Shake The Cage"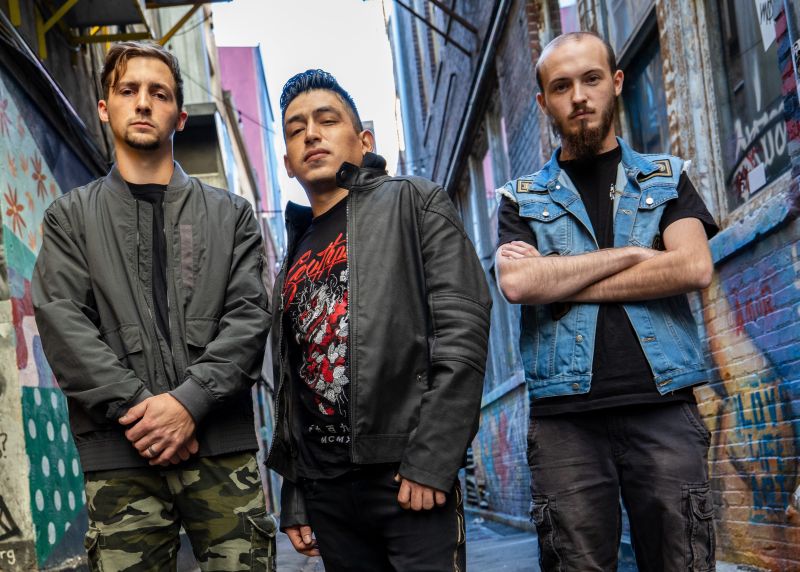 American thrash-death-hardcore crossover band QUIESCENT MANTIS have released a lyric video for single "Shake The Cage". The song is taken from their upcoming album, of which details are disclosed later this year.  
Watch "Shake The Cage" below.
Single digital stream and download at https://linktr.ee/QuiescentMantis​
It was the first song we wrote for the album with its sole purpose to show our music ability and a way for all of us to showcase what this next chapter in the swarm and our album is going to be like. We were shooting for a song that will keep the audience moving when played live whether it means headbanging, moshing, singing, or all of the above. The song defines our sound and our music abilities as better than anything we have released so far."
Quiescent Mantis released their debut EP "Chapter 1" last year, and while they find their niche has gone from a more traditional thrash sound to a truer heavy metal sound with paper shredding leads, earth-shaking bass lines along with almost machine-like drumming. They aim to provide a unique experience with a mixture of old school thrash and new school metal techniques such as breakdowns which will be prevalent on the next album.
Single Recording Credits:​
• All songs performed by: Chris Trainor, Jordan Mckenzie, and Johnny Mejia
• All songs written by: Chris Trainor, Jordan Mckenzie, Johnny Mejia
• Produced by: Yanic Bercier
• Mixed by: Yanic Bercier
• Mastered by: Alan Doches
• Album Artwork by: Spacer Art
Band Recording and Live Line Up:​
Chris Trainor – Guitarist / Backup Vocals
Jordan Mckenzie – Bass and Vocals
Johnny Mejia – Drums