PANTERA's PHILIP ANSELMO says he disavows confederate flag: "it's ridiculous, man" PANTERA frontman Philip Anselmo has publicly "disavowed" the Confederate flag.
The 54-year-old singer made the comment during the band's concert last weekend (Friday, May 26) in Bulgaria. He was addressing a fan in the audience who was displaying a sign that included Confederate flag imagery, something PANTERA had used as part of the band's stage production and in merchandise designs, including on the "Hesher Dream" shirt, which had been sold via the official PANTERA webstore in 2015.
Before launching into the closing song of PANTERA's set, "Cowboys From Hell", at Arena Sofia in Sofia, Philip told the crowd: "Sofia, I gotta say this: incredible audience. One more thing: there's a person over here holding up this sign trying to ruin the fuckin' show. I disavow, I disavow the fuckin' flag. I'm sorry. It's ridiculous, man. Keep politics out of shit. It's boring."
Back in September 2016, during an interview with Rolling Stone about the "A Vulgar Display Of Pantera" photo book, Anselmo and bassist Rex Brown were asked to comment on a photo of the band's stage display from the 2001 "Reinventing The Steel" tour that relied heavily on Confederate flag imagery.
Said Anselmo: "If we're really going to get into commentary here, yes, I see the projected Confederate flags. Well, for one, I've always said, 'Flags don't mean a damn thing to me.' Two, by using the Confederate flag, despite what anyone says — and I don't give a shit, because no matter what I say, I'm damned if I do, damned if I don't — but the truth of it all is, it was about as innocent as innocent could be. We weren't confessing to any clandestine power of structure or however you assholes wanna put it these days. I think we used the Confederate flag merely because of LYNYRD SKYNYRD. We had learned from people before us. And it was never about anything other than that."
Added Brown: "The Confederate flag is on the back cover of 1996's 'The Great Southern Trendkill'. That was the 'Southern' part of it. There were still states that had that on their state flags. Nowadays it's forbidden to use it. It's not so politically correct. But it had nothing to do with racism. None of us were like that. It was just a tie-in to the artwork on the back cover. Even back then, I said, 'This is not the way to go.' LYNYRD SKYNYRD used one for years and still do. Now people confuse it with racism and hatred. That's not what this band is about at all; quite the opposite. But it's the only thing I would say in the P.C. days that I have any regrets about."
The Confederate flag's symbolism was the subject of an emotional debate in the South in the aftermath of the 2015 massacre of nine blacks by a white gunman in a Charleston, South Carolina.
White supremacist and suspected killer Dylann Roof had been pictured holding the Confederate flag before he allegedly carried out the murders.
While some people saw the flag as a divisive symbol of the South's proslavery legacy, supporters insisted the flag was an honorable symbol of regional pride, a mark of respect for Southern soldiers who died in the American Civil War.
In a 2015 interview with Sticks For Stones, PANTERA and HELLYEAH drummer Vinnie Paul Abbott weighed in on the Confederate flag issue. He said: "All I'm going to say is it's a big knee-jerk reaction to something that happened. It's unfortunate that people are like that — they want to point a finger at something, you know."
He continued: "Honestly, this country was built on freedom of speech and freedom of expression, and when you can no longer do that, then it is no longer based on that, you know. It's a touchy thing, you know, and that's really all I'm going to say about it. I just think that it doesn't follow what the country was built on [and] what it was based on. To me, that blows, but that's how it, is man."
Also in 2015, Anselmo said that he was thinking twice about his past associations with the rebel flag.
"It'd be, like, would we be flying the Nazi flag?" he asked a Hard Rock Haven interviewer. "I don't think so, because flags are looked at whether it be nationalism or symbols of something. Truthfully, it's like…I wish fucking everyone would get along."
The singer went on to explain that the reason he and his former bandmates might have used the Confederate flag in the first place was "our love of bands like LYNYRD SKYNYRD." But he also acknowledged that "there was never a time when it was okay to promote hate." He also offered another possible explanation, saying, "It was never this blatant thing unless I was completely out of my mind, which I was at points in time. But that was a long-ass time ago."
Anselmo went on to explain his evolving sentiment about the flag. "These days, I wouldn't want anything to fucking do with it because truthfully…I wouldn't," he said. "The way I feel and the group of people I've had to work with my whole life, you see a Confederate flag out there that says 'Heritage, not hate.' I'm not so sure I'm buying in to that."
Anselmo went on to say: "People can point out flaws in any social group, any ethnic group, any ideology."
After the interviewer pointed out that Anselmo's SUPERJOINT project had incorporated the flag into the artwork for the band's 2002 debut, "Use Once And Destroy", Philip said: "In hindsight, you know what? I would have not used it." He also said that the title of the group's follow-up LP, "A Lethal Dose Of American Hatred", was "fucking regrettable." He added: "It's probably my least favorite of any album I've ever done as far as lyrical content, just the idea behind the whole thing because I've got a crazy sense of humor and I do do a lot of tongue-in-cheek shit, man, but when something reads in black and white, people most of the time are going to read it in black and white. They're going to take it at face value."
More than seven years ago, Anselmo was at the center of controversy after he made a Nazi-style salute when he performed at the January 2016 "Dimebash" event at the Lucky Strike Live in Hollywood in honor of late PANTERA guitarist "Dimebag" Darrell Abbott. He also appeared to say "white power" as he made the gesture, but later claimed he was joking about drinking white wine backstage and was reacting to the audience members up front who he says were taunting him.
Back in May 2019, Anselmo was asked by U.K.'s Kerrang! magazine if he feels the "Dimebash" debate is something he has moved past. He responded: "I feel like it's ridiculous. I made an off-color joke and 'Boom!' — it's like I'm literally Hitler! I'm not. I take each individual one at a time, in the way that any logical individual will. I have love in my heart. Over the years, I've learned to take the first step with love and to put good faith first. I get along with everybody. If there's any doubt about my political leanings, people should get it out of their heads. I was raised amongst a dazzling cast of characters from the theatre, from the mental hospital, from all walks of life — all colors, creeds and kinds. It's absurd to me that anyone in this day and age would judge anyone by the color of their skin, their heritage or their religion. I'm a harmless guy. I'm a reactionary, not a troublemaker."
In the days following the "Dimebash" incident, MACHINE HEAD's Robb Flynn — who played PANTERA songs with Anselmo at the event — released an eleven-minute response video in which he denounced Anselmo as a "big bully" and a racist. He concluded by saying that he would never play another PANTERA song again. ANTHRAX's Scott Ian, who is Jewish, released a statement on his official web site saying, "Philip's actions were vile" and invited Anselmo to make a donation to the Simon Wiesenthal Center.
Vinnie Paul, who hadn't spoken to Anselmo since the band's split in 2003, was dismissive when asked for a comment on the singer's white-power salute. "I can't speak for him," Vinnie said in a 2016 interview. "He's done a lot of things that tarnish the image of what PANTERA was back then and what it stood for and what it was all about. And it's sad."
In 2017, Anselmo blasted "false journalism in the metal community" for suggesting he was racist because of his actions at "Dimebash".
In the weeks after the "Dimebash" incident, Anselmo's DOWN project canceled a number of shows, including at France's Hellfest, Dutch festival FortaRock and U.K.'s Download. The singer wrote an open letter to the Hellfest organizers in which he said it was not the right time for DOWN to tour. He also revealed that he was suffering from a recurring knee injury and needed rehabilitation.
This past January, PANTERA's appearances at two rock festivals in Germany, which were scheduled to take place in early June, were canceled following an outcry over Anselmo's previous racist remarks.
PANTERA has a string of dates throught Europe, America and South Aerica scheduled so far. Reportedly, there are negotiations going on about making new music.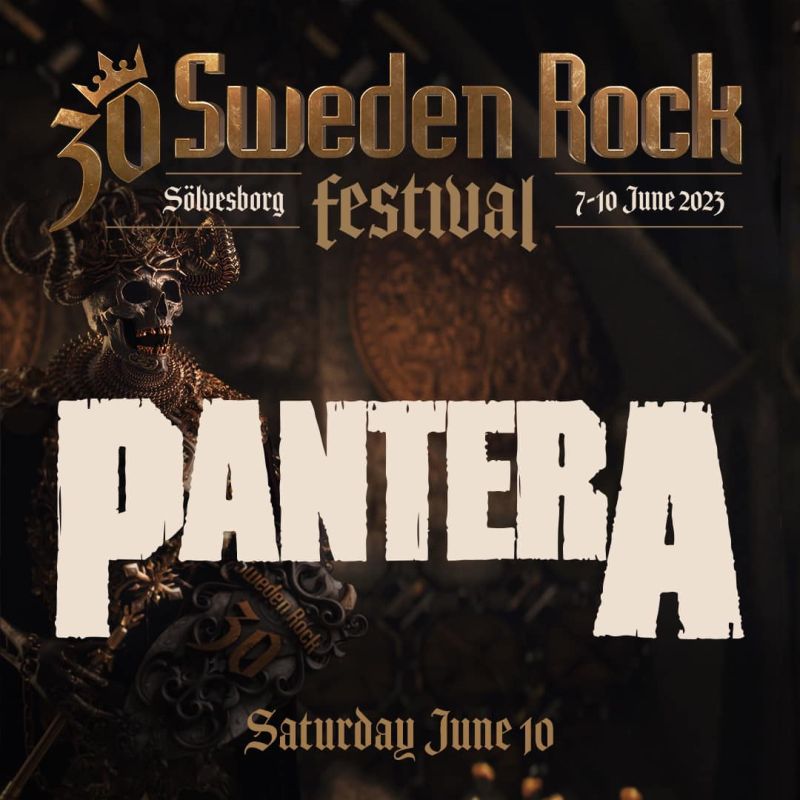 It was first reported in July that Anselmo and Brown will unite with Wylde and Benante (ANTHRAX) for a world tour under the PANTERA banner.
Anselmo and Brown, along with Wylde and Benante, will headline a number of major festivals across North America, South America and Europe and stage some of their own headline concerts.
According to Billboard, the lineup has been given a green light by the estates of the band's founders, drummer Vincent "Vinnie Paul" Abbott and guitarist "Dimebag" Darrell Abbott, as well as Brown, who last year said Wylde wouldn't tour with PANTERA if a reunion were to happen. It's unclear what changed his mind.
PANTERA will play its first shows in over 20 years in December 2022, starting with a co-headlining slot at Mexico's Hell & Heaven Metal Fest and Monterrey Metal Fest, followed by appearances at three Knotfest festivals in South America. There will also be a one-off show with JUDAS PRIEST in São Paulo, Brazil and a headlining concert in Santiago.
Remaining confirmed dates so far:
May 26 – Sofia, Bulgaria – Armeets Arena
May 27 – Bucharest, Romania – Metalhead Meeting Open Air Festival
May 30 – Budapest, Hungary – Barba Negra
May 31 – Vienna, Austria – Gasometer
Jun. 2-4 – Nürburgring, Germany – Rock Am Ring
Jun. 2-4 – Nürnberg, Germany – Rock Im Park
Jun. 05 – Lodz, Poland – Atlas Arena
Jun. 8-10 – Hyvinkää, Finland – Rockfest
Jun. 10 – Sölvesborg, Sweden – Sweden Rock Festival
Jun. 12 – Prague, Czech Republic – O2 Arena
Jun. 13 – Berlin, Germany – Verti Music Hall
Jun. 15 – Copenhagen, Denmark – Copenhell
Jun. 15-18 – Dessel, Belgium – Graspop Metal Meeting
Jun. 21 – Hamburg, Germany – Edel Optics
Jun. 22-24 – Oslo, Norway – Tons Of Rock
Benante told SiriusXM's "Trunk Nation With Eddie Trunk" about how he plans to approach the PANTERA gig: "I can't go do this as the drummer from ANTHRAX because it would be a different sound completely. So the way I'm gonna do that is if you close your eyes, it's gonna sound like it's Vinnie, basically. And that's how it's gonna be. The sound is gonna sound exactly like him."
Wylde said that he had a similar mindset. "You approach it the same way as you do when I'm playing with Ozzy," he said. "Obviously I've gotta learn (Randy) Rhoads's stuff and I've gotta learn Jake's (E. Lee) stuff, and when I was doing the (BLACK) SABBATH stuff, you learn it and do it as faithful as you can. Charlie's gotta learn all of Vinnie's parts. You approach it as if you're in a cover band. When we do the ZAKK SABBATH stuff," referring to his BLACK SABBATH cover band, "I don't start changing lyrics midway through 'War Pigs'. You learn the songs — so that's what you do."
A year ago, Anselmo said that he was up for reuniting with Brown for a special tour celebrating the music of PANTERA. The 54-year-old singer, who has spent the past few years playing a PANTERA-centric set with his solo band, THE ILLEGALS, discussed the possibility of re-teaming with his former PANTERA bandmate during an interview with Brazil's Inside With Paulo Baron. Asked if he and Rex would be open to playing some shows in celebration of PANTERA's legacy, Anselmo said: "If Rex and I had a show to play, or we were ever gonna be on stage again together, I would welcome it with open arms. I love Rex. And he'd be the same way. We're brothers forever. So playing on stage together, or doing some shows together, is not out of the question. It could happen."
In April 2021, Rex told Eonmusic that he and Philip still get offers for a PANTERA tribute tour. "But if you don't have the other guys in the band, it's not going to sound the same," he said. "If we were ever to do something like that, it would have to be spot-on, or I wouldn't do it. It would be a tribute."
Talk about a possible PANTERA "reunion" intensified when Anselmo regularly joined Wylde's BLACK LABEL SOCIETY to perform PANTERA's song "I'm Broken" during DOWN's 2014 stint on the "Revolver Golden Gods Tour". That buzz only got stronger after Brown joined the jam on May 23, 2014 when the tour swung through Texas.
Up until his passing, Vinnie remained on non-speaking terms with Anselmo, whom the drummer indirectly blamed for Dimebag's death.
Vinnie Paul and Dimebag co-founded PANTERA. When PANTERA broke up in 2003, they formed DAMAGEPLAN. On December 8, 2004, while performing with DAMAGEPLAN at the Alrosa Villa in Columbus, Ohio, Dimebag was shot and killed onstage by a troubled schizophrenic who believed that the members of PANTERA were stealing his thoughts.
PANTERA is managed by Scott McGhee of 1 Degree Music Entertainment. The band's legal representative is Nick Ferrara And Associates. PANTERA is booked internationally by Rod MacSween at ITB. Artist Group International will book PANTERA's North American dates, with Dennis Arfa and Peter Pappalardo as the responsible agents.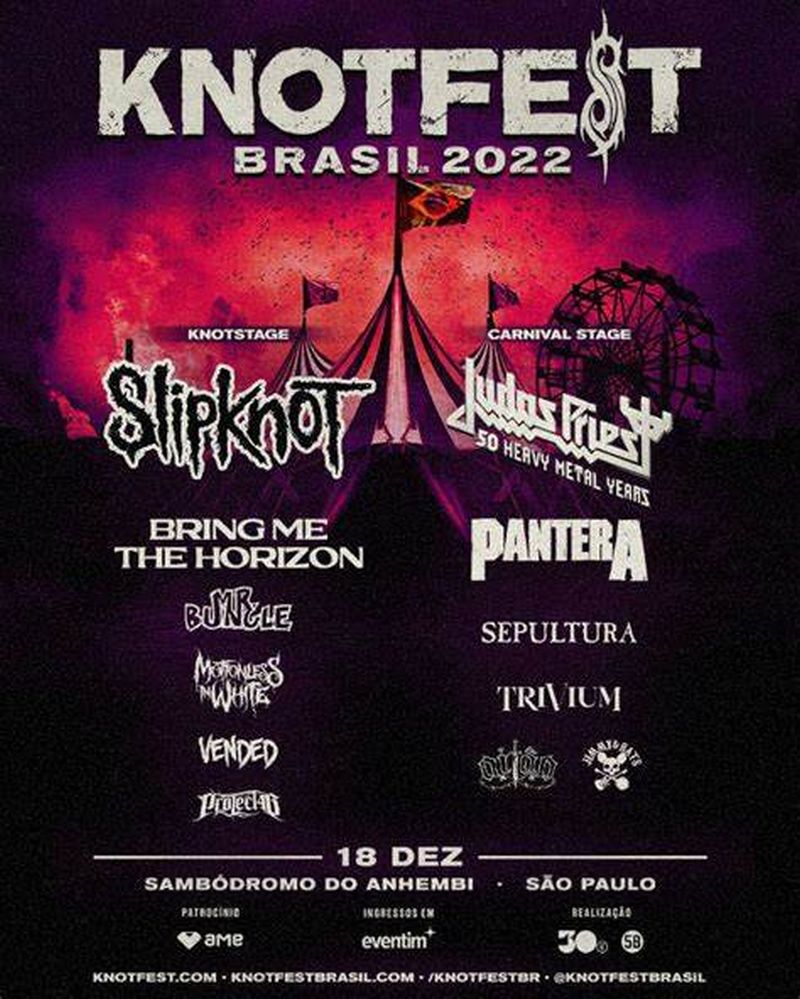 Pantera is one of the most successful and influential bands in heavy metal history, combining elements of hardcore and thrash to create a menacing sound that many acts have tried to replicate. Created by late brothers Vincent "Vinnie Paul" Abbott on drums and "Dimebag" Darrell Abbott on guitar, Pantera broke through following the release of their fifth album, 1990's Cowboys from Hell, with new singer Phil Anselmo and the 1992 follow-up Vulgar Display of Power, with the simplicity of tracks like "Walk" gaining the band mainstream popularity.