MOTÖRHEAD's PHIL CAMPBELL And JUDAS PRIEST's ROB HALFORD Release 'Straight Up' Song MOTÖRHEAD's PHIL CAMPBELL Teams Up With JUDAS PRIEST's ROB HALFORD On 'Straight Up' Song
Longtime MOTÖRHEAD guitarist Phil Campbell has released his first-ever solo record, "Old Lions Still Roar", via Nuclear Blast. To celebrate, he has unveiled a brand new track, "Straight Up", featuring the unmistakable vocal voice of JUDAS PRIEST's Rob Halford. Watch the video AT THIS LOCATION.

Phil comments:
"'The Metal God' Rob Halford has always been an artist I admire. His distinctive vocals and stage presence have rocked millions of fans all over the world, so I count myself blessed to have written a rockin' song together with him!"
"Old Lions Still Roar", which has been in the works for more than five years, includes additional guest appearances by Dee Snider (TWISTED SISTER) and Alice Cooper, among others. Other guest musicians that appear on "Old Lions Still Roar" include Chris Fehn (SLIPKNOT), Benji Webbe (SKINDRED), Whitfield Crane (UGLY KID JOE) and Joe Satriani.
"Old Lions Still Roar" track listing:
01. Rocking Chair (feat. Leon Stanford)
02. Straight Up (feat. Rob Halford)
03. Faith In Fire (feat. Ben Ward)
04. Swing It (feat. Alice Cooper)
05. Left For Dead (feat. Nev MacDonald)
06. Walk The Talk (feat. Danko Jones, Nick Oliveri)
07. These Old Boots (feat. Dee Snider)
08. Dancing Dogs (Love Survives) (feat. Whitfield Crane)
09. Dead Roses (feat. Benji Webbe)
10. Tears From A Glass Eye (feat. Joe Satriani)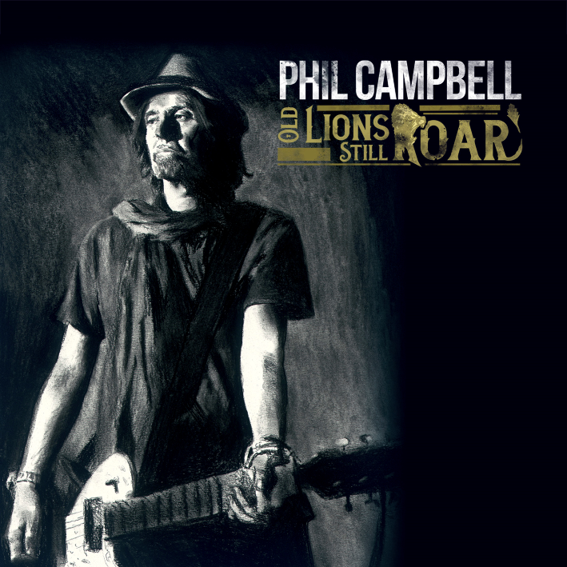 Check de onderstaande socials voor meer informatie over deze band.