OFFICIUM TRISTE to release album 'The Death Of Gaia' on Transcending Obscurity OFFICIUM TRISTE is set to release album on Transcending Obscurity on December 13th, 2019

Dutch death/doom metal legends Officium Triste, who have been around for 25 years, are back with their sixth full length album titled 'The Death of Gaia'. For this album they've employed the services of Chris Smith (Grey Aria Design Studio) for the vibrant artwork and of Greg Chandler (Esoteric) where mastering is concerned, ensuring that everything is done just the way it was meant to be. 'The Death of Gaia' is the pinnacle of the band's illustrious career and sets new standards even now for others to look up to.
The band states:
"After our last studio album "Mors Viri" we went through some turbulent times. The changes in our line-up did result in a band with great focus on a new album. Setting the bar high for ourselves we wanted to write and record the best album we could do. We think we succeeded. "The Death Of Gaia" has become a varied album showcasing some new ideas but still can be considered as classic Officium Triste overall. So, we are stoked the new album is released in the year that also marks our 25th anniversary."
You can listen to the song World in Flames on YouTube.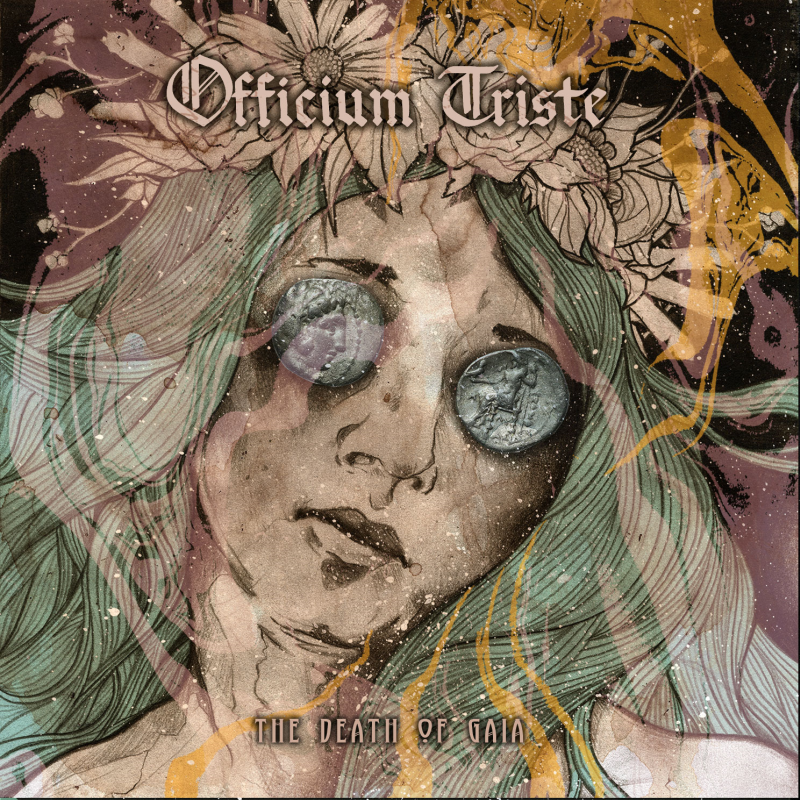 Check de onderstaande socials voor meer informatie over deze band.