MEGADETH is looking for a new beer endorsement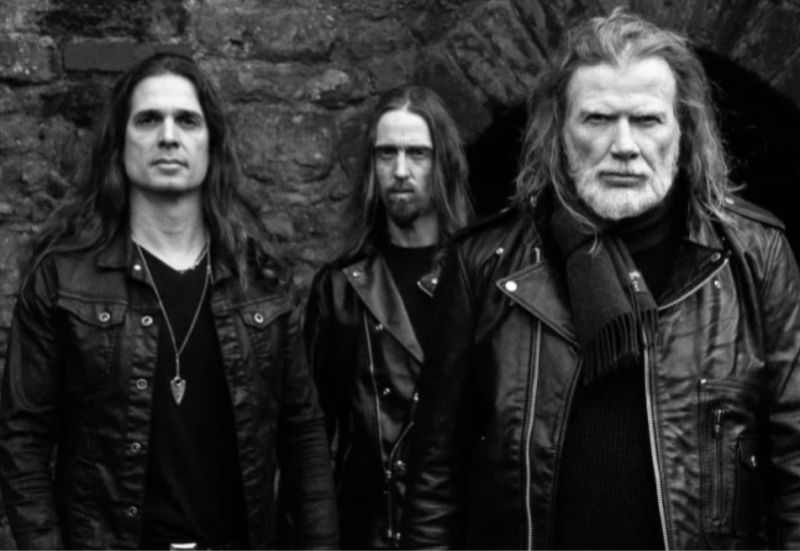 MEGADETH mainman Dave Mustaine, who has been collaborating with the Canadian brewery Unibroue on a beer called À Tout Le Monde for the past seven years, says that his partnership with the Québec-based company is about to come to an end.
The 60-year-old guitarist/vocalist discussed the status of the MEGADETH beer during a March 30 appearance on SiriusXM's "Trunk Nation With Eddie Trunk". He said (as transcribed by BLABBERMOUTH.NET): "We went to Unibroue up in Canada and selected that company because we felt that they were a good company. And we got a deal with them. It was for quite a long period of time. And that's expiring, I think, in a couple of more months. And we're going to be looking for a new company to manufacture our beer.
"I love the taste of cold beer when it's hot," he continued. "That was one of the things I loved about our beers because they were saisons, which were the summer refreshment blends that the Belgian monks would make for themselves during the really bloody hot summer months.
"So, yeah, we're wrapping things up with Unibroue, and we're gonna be looking for something back down here in the States now," Mustaine explained. "Because there was a lot of stuff that just really restricted us growing to what we wanted to do, because they were a Canadian company and us being an American band that was an international success. You've got people sending you these really helpful messages, 'Hey, my friend on the corner has a bar, and he says he could sell your beer.' And for me, I think to myself, 'Well, that's great, if we had distribution down here.' But it's a little company from Canada.
"When we set out to do this, we had no idea it was gonna be so successful. So we're hoping this carries on in the States," Dave added. "But if not, it's just another feather in our cap for things done and done well."
When MEGADETH's collaboration with Unibroue was first announced, Unibroue's brewmaster Jerry Vietz said that he listened to MEGADETH in high school, and as a budding guitarist, viewed Mustaine as a legend.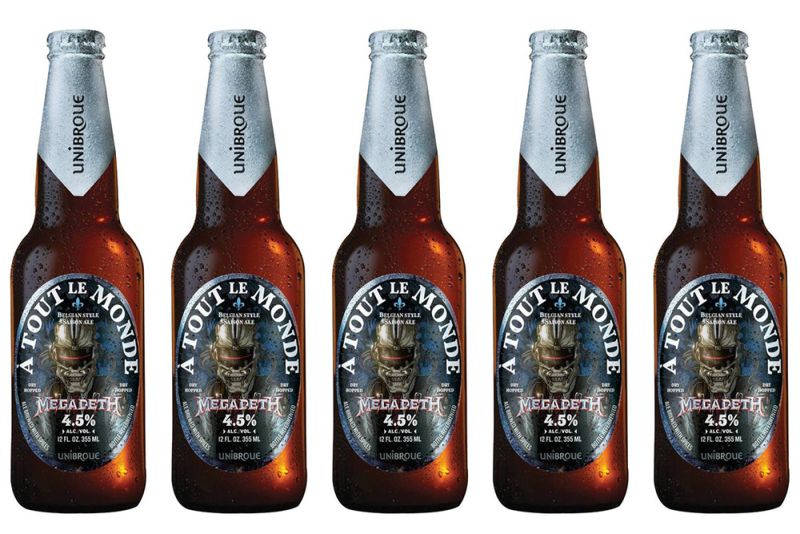 Three years ago, Unibroue announced the release of its second collaboration with Mustaine, Saison 13. While the first Unibroue/MEGADETH collaboration, À Tout Le Monde, was a year-round brand, Saison 13 was a seasonal beer that was only made available for a limited time.
A few years ago, Mustaine told Kilpop that he was "really, really little" the first time he had a beer. "Actually, my mom and dad got divorced when I was 4, so I was with my mom," he said. "And we lived in Huntington Beach and she worked many cities away, so she would commute from where she worked back to the house, and I came home from school and she would have beer in the fridge. But we were super poor, so it was those beer cans that were white and had the blue letters on it that said 'beer.' The only other beer I can remember at that period was Meister Brau, which was really another awful beer. So it was generic beer and Meister Brau back then, 'cause, like I said, we were really poor. And being of German heritage, beer is kind of like running water for me anyway."
Regarding what he looks for in a good beer, Mustaine told Kilpop: "Well, I'm kind of spoiled now with our beer, because we use the yeast only one time. Most beer makers, they'll reuse the yeast over and over again. And most batches will be anywhere from the first one to seven batches that they'll use that same yeast. And for us, it's very high quality, it's very crisp. We make sure that the date that when it's finished distilling to when it's packaged to when it's put into the marketplace, there's a timeline for that. Nothing is rushed. It's not about getting it out there and making mass production of this liquid. It's about making sure that… See, it's like art to Jerry. Jerry Vietz's the beer meister. So there's a lot of ties there."