Marshall announces MODE-II ear plugs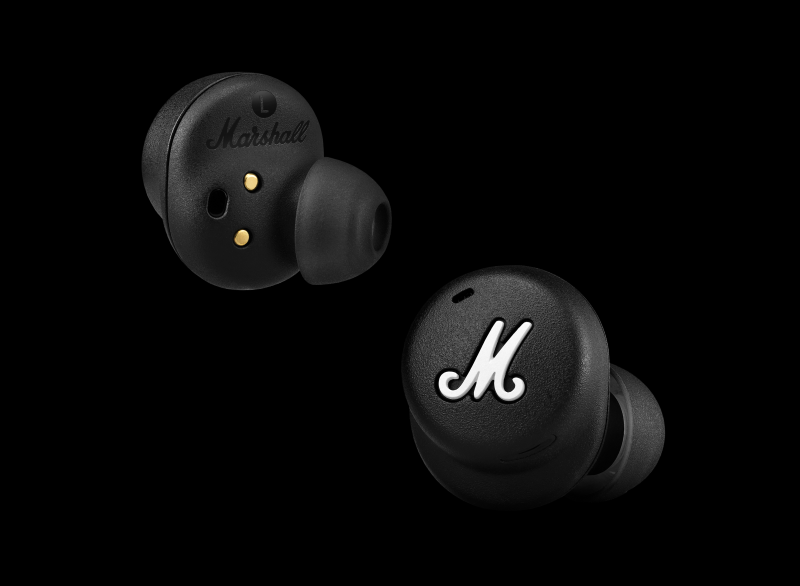 MILTON KEYNES, UK — Marshall Amplifiers announce the new MODE-II ear plugs.  These first wireless earplugs by the british amplifier builder will be available for shipment on March 18th 2021.
Marshall: Meet Mode II, the first true wireless in-ear Bluetooth headphones from Marshall. Mode II is relentless, delivering 5 hours of wireless playtime in the earbuds on a single charge with a portable charging case that carries four additional charges. Engineered to deliver a thunderous audio experience, Mode II produces phenomenal sound with no wires attached.
100.5 dB SPL (179 mV @ 1 kHz)
4.75 g (charging case weight 35 g)
0.17 oz (charging case weight 1.23 oz)
IPX5 in earbuds
IPX4 in charging case
BATTERY
2 hours (number of charges in charging case: 4)
Mode II true wireless headphones
User manual and legal and safety information
CONTROLS AND CONNECTIVITY
Control your music
Activate native voice assistant
Receive and end calls
Activate Transparency mode