MACHINE HEAD - ROBB FLYNN debuts acoustic version of "Circle The Drain"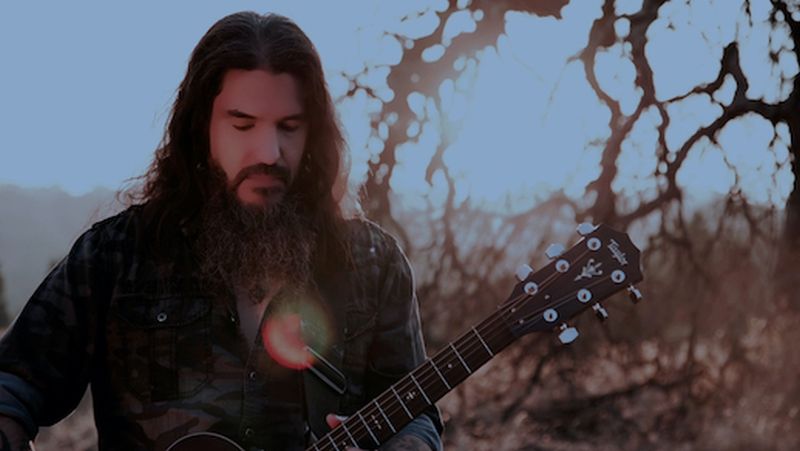 MACHINE HEAD – ROBB FLYNN debuts acoustic version of "Circle The Drain"
Following February's anti-Valentine's Day single "Circle The Drain," which has racked up millions of streams and cracked the Top 50 at radio, MACHINE HEAD frontman Robb Flynn has released a poignant acoustic version of the song today with Nuclear Blast.
Listen to the acoustic version of "Circle The Drain" on all streaming platforms AT THIS LOCATION.
Watch the video for "Circle The Drain" below.
"When the pandemic hit in March, and all Machine Head tours got canceled, I started doing free Acoustic Happy Hour shows on Machine Head's Facebook page to get out the pent-up energy, entertain some friends, have some laughs, and have a few drinks every Friday," Flynn explains. "As we had just released our new song "Circle The Drain" fans started asking for me to play it, so I started messing around with it and came up with a re-imagined version of it. It got a phenomenal response… People genuinely loved it, and were continually asking me to release it, and so I recorded it a few weeks back in my home studio, and here it is."
Originally released in February 2020, the anti-Valentine's Day song, "Circle The Drain," was inspired by Flynn's friend who served in Afghanistan and returned home only to find his relationship with his partner falling to pieces.

Flynn stated after the original was released, "She had messed around on him, then got paranoid about him messing around on her, and drove him crazy. We had a conversation on Valentine's Day and he said to me, 'They were just circling the drain…' The phrase struck me. A few days later, I incorporated it into the song I'd been working on." Check de onderstaande socials voor meer informatie over deze band.