LOSTPROPHETS Singer IAN WATKINS Hid Phone In His Anus In jail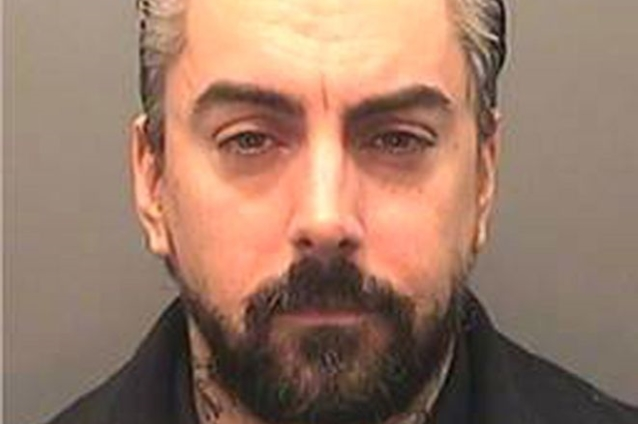 Former LOSTPROPHETS singer IAN WATKINS is caught hiding a telephone inside his anus in jail. The singer, who is serving time for paedophilia related charges, had the telephone to stay in contact with an undisclosed large number of women, from whom he receives loveletters in jail. Despite the nature of his conviction, Watkins receives a considerable amount of love declarations from women. On arrest in his cell, he initially pleaded "not guilty". The phone in question was a small three-inch long white GTSTAR model mobile phone — branded the smallest phone in the world.
The now 42-year-old singer, who is on trial at Leeds Crown Court for possessing a mobile phone in his cell at HMP Wakefield in Wakefield, West Yorkshire, England between March 4, 2018 and March 10, 2018, receives "a lot of mail" from mostly female correspondents, according to prison governor Tom Wheatley.
According to BBC News, Watkins agreed with prosecutor Stephen Wood that some of the letters included sexual fantasies about him but denied this was why he kept them.
Watkins allegedly used the phone to contact a woman he previously had a relationship with and later hid the phone inside his anus while serving time at the British maximum security prison.
Watkins was removed from his cell after officers received intelligence he was illegally storing a phone.
The singer told jurors that he hid the phone in prison because he was threatened by two fellow inmates, but he refused to name the men who allegedly ordered him to look after the device.
Watkins said his fellow inmates at HMP Wakefield were "murderers and handy," adding, "You would not want to mess with them."
He said he had found prison life "challenging" and revealed he was on medication for acute anxiety and situational depression.
In 2013, Watkins was convicted of 13 child sex offenses. These crimes only came to light following a drug investigation.
Six people came forward to make allegations against Watkins before he was finally arrested and jailed for 35 years, the report from the Independent Police Complaints Commission (IPCC) found. He must serve at least 29 years in prison.
Watkins's disgusted LOSTPROPHETS bandmates called it quits in 2013, just before the frontman pleaded guilty to his crimes. They subsequently formed a new group, named NO DEVOTION.
Check de onderstaande socials voor meer informatie over deze band.