Larry Junstrom, Early Lynyrd Skynyrd Bassist, Dead at 70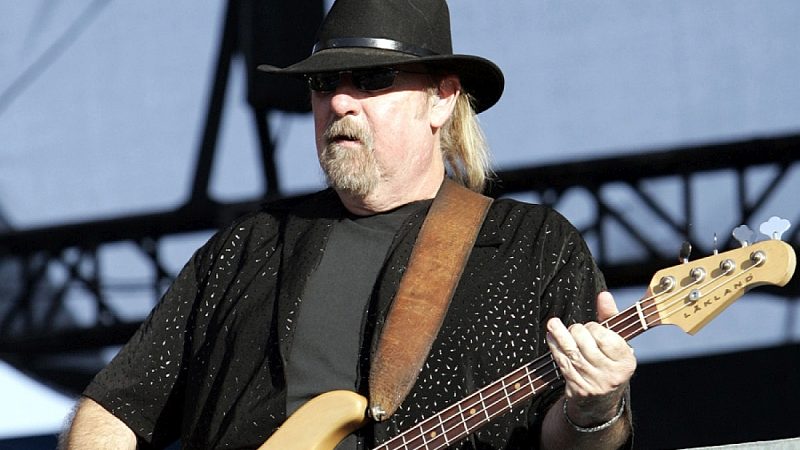 Larry Junstrom, a founding member of Lynyrd Skynyrd and the longtime bassist for .38 Special, has died, according to a post on .38 Special's Facebook page. He was 70.
Junstrom was in an early incarnation of Skynyrd, with singer Ronnie Van Zant, guitar players Gary Rossington and Allen Collins, and drummer Bob Burns. He exited the band prior to the recording of their debut album, 1973's Pronounced Leh-nerd Skin-nerd, which made way for Leon Wilkeson to join as bassist.
In 1977, Junstrom enlisted in another Southern rock band, the Donnie Van Zant-fronted .38 Special, replacing bassist Ken Lyons. Junstrom would perform and record with the group up until his retirement in 2014, playing on hits like "Hold on Loosely," "Rockin' into the Night," and "Caught Up in You."
Junstrom reflected on his time with Lynyrd Skynyrd in director Stephen Kijak's 2018 documentary If I Leave Here Tomorrow: A Film About Lynyrd Skynyrd, recalling the early rehearsals at the so-called "Hell House," a cabin on a creek in rural Florida, and the band's chemical proclivities. "You could put a model airplane together with his breath," Junstrom said of Collins' fondness for sniffing glue.
Source: Rolling Stone
Check de onderstaande socials voor meer informatie over deze band.