KORPIKLAANI - release video for Anthrax cover "Ennen" (originally called "Got The Time")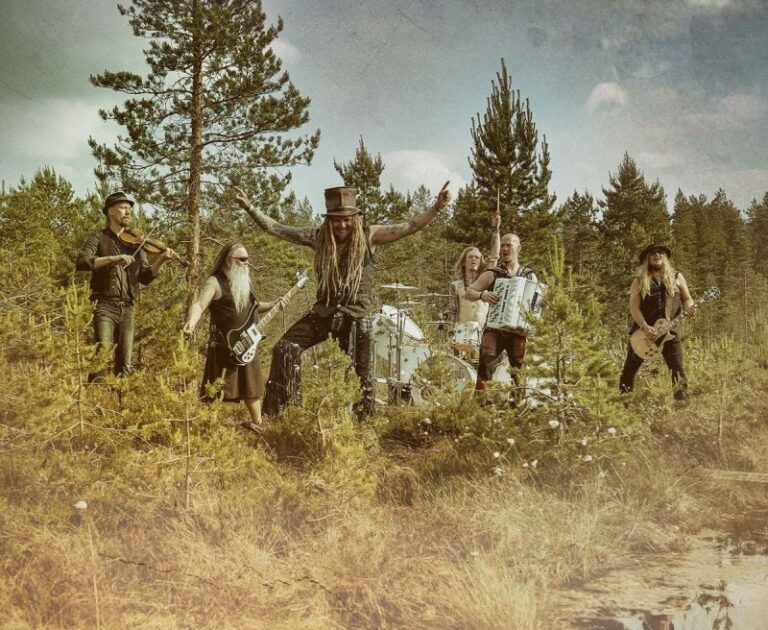 KORPIKLAANI released their 11th studio album Jylhä back in February 2021. During the "Jylhä" sessions they took the classic ANTHRAX song "Got The Time" (a song originally released in 1978 by British musician JOE JACKSON) and converted it into a typical KORPIKLAANI tune called "Ennen" ("Before"). But that's not all – they've filmed a wild and very entertaining video, shot by Markku Kirves & again starring actor Yrjänä Ermala, which is being released along with the cover song. 
Watch "Ennen" below.
"This was the first time a video producer encouraged us to drink while on a video shoot and we were very happy to do as directed!"
– Jonne (KORPIKLAANI)
VIDEO DIRECTOR'S WORDS:
"Our old man wakes up and feels dizzy after last nights party. Suddenly, a knock on the door. Memory is weak and because he sees only blurry figures walking around the house, he decides to hide. But is there anything to drink…" – Markku Kirves
KORPIKLAANI LIVE DATES 2021

– Please note that the European Tour with Equilibrium has been cancelled –

KORPIKLAANI
+ NYTT LAND & JONNE
10.09. – Tullikamari Klubi, Tampere, FI
11.09. – Möysän musaklubi, Lahti, FI
25.09. – Helitehas. Tallinn, EE

FESTIVALS
02.10. – Das Oktober Metalfest, Eindhoven, NL
04.12. – HRH Vikings, FI

Stay tuned for more live dates to be announced soon!
The tracklist of "Jylhä" reads as follows:
1. Verikoira
2. Niemi
3. Leväluhta
4. Mylly
5. Tuuleton
6. Sanaton maa
7. Kiuru
8. Miero
9. Pohja
10. Huolettomat
11. Anolan aukeat
12. Pidot
13. Juuret
AVAILABLE AS:
– CD Jewelcase
– Gatefold 2LP (Black)
– Gatefold 2LP (Green) (limited to 500)
NOTE: The 2LP will have a gorgeous silk print on its D-side!
ORDER THE ALBUM HERE:
http://nblast.de/KorpiklaaniJylha