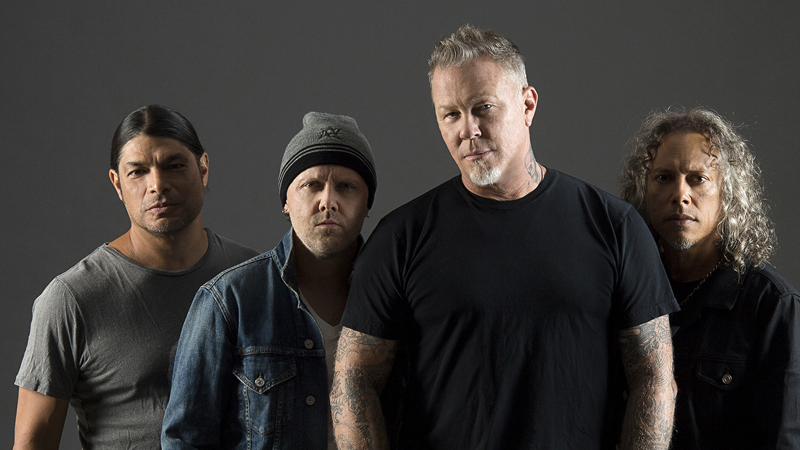 Als het aan Kirk Hammett ligt duurt het niet weer acht jaar voordat er een nieuw album van Metallica verschijnt. De gitarist heeft 'een ton aan materiaal' klaarliggen vertelde hij onlangs aan het magazine Mixdown.
Fans moesten na Death Magnetic maar liefst acht jaar wachten op Hardwired… To Self-Destruct, dat in 2016 verscheen en daarmee het meest recente album van Metallica is. Zo'n lange tussenperiode ziet Hammett niet weer zitten.
"When I was 13-14 years old, bands put out albums every year," vertelde hij in gesprek met het Australische tijdschrift. "Seriously, KISS put out an album every eight months. None of this eight years between albums."
"None of us are very comfortable with the fact it's been so long, because that is a long time. We're hoping to avoid that this time around. We're in our third year since Hardwired. Maybe we can get a bit more focus and go into the studio a bit sooner."
Aan hem zal het in ieder geval niet liggen. "I have a ton of material. I've over-compensated, so I'm ready to go anytime," aldus Hammett. De bijdrage van de gitarist tijdens de opnames van het laatste album was gering, omdat hij in 2014 zijn telefoon verloor met daarop honderden ideeën voor nummers.
Bassist Robert Trujillo was vorige maand ook al hoopvol over een nieuw album. "This time around I think we'll be able to jump on it a lot quicker and jump in the studio and start working. We've all vowed to get this one going sooner than later," zei hij.
Check de onderstaande socials voor meer informatie over deze band.