KATLA release video single 'Hvítamyrkur'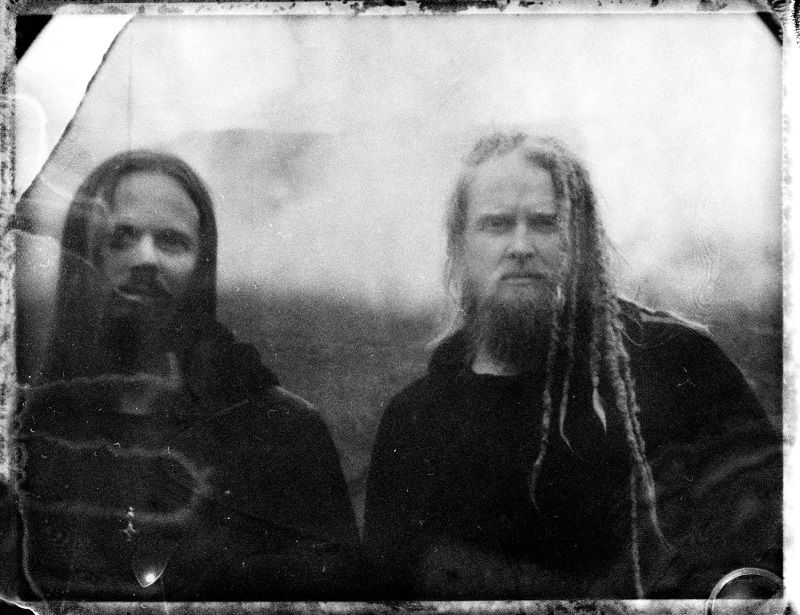 Winter is here and it brings darkness. Yet there are not only those long nights, but also the darkness that fog and storms of snow bring to the far north: KATLA have capture this "white darkness" in the shape of a video clip for the song ''Hvítamyrkur'', which is taken from the Icelanders' acclaimed second full-length "Allt þetta helvítis myrkur". 
Watch ''Hvítamyrkur' below.
KATLA comment on the single: "My wife and I were driving home through a harsh winter storm on February 8th in 2019", recalls Einar Thorberg Guðmundsson. "We were so fascinated by the surreal sight that we decided to take a detour deeper into the storm and we started filming it. We ventured as far into the white darkness as my Volkswagen Bora could take us until we were forced to turn around and head home. The horses were glad to see us arriving, but they were soon scared away by strong gusts of wind that almost knocked over my wife. I always knew that this material needed to be turned into a music video. When Guðmundur presented his lyrics for 'Hvítamyrkur`', which literally means 'white darkness', it was clear that those filmed scenes had found their destination. He has driven special offroad vehicles on glaciers in such conditions when nothing was visible at all. In such places and at such times, all the world seems to have turned white, which is its own kind of darkness."
Watch the previously released  'Sálarsvefn'  below.
Available formats
"Allt þetta helvítis myrkur" is still available AT THIS LOCATION as Digipak CD, 2CD artbook (hardcover, 48 pages, 28x28cm, with lush art photography by Guðmundur Óli Pálmason and four bonus tracks), gatefold 2LP (180g, black and ltd. white vinyl), and a complete box set ltd. to 300 copies (with hotfoil-embossed lid, incl. 2CD artbook, gatefold 2LP on exclusive black-white marble vinyl, bonus 12″, four art prints and a patch).
Tracklist
1. Ást orðum ofar
2. Villuljós
3. Líkfundur á Sólheimasandi
4. Sálarsvefn
5. Vergangur
6. Hvítamyrkur
7. Húsavíkur-Jón
8. Allt þetta helvítis myrkur
9. Svartnætti Check de onderstaande socials voor meer informatie over deze band.