JON OLIVA recalls nearly auditioning for BLACK SABBATH: "I would have been the best singer for them besides OZZY OSBOURNE"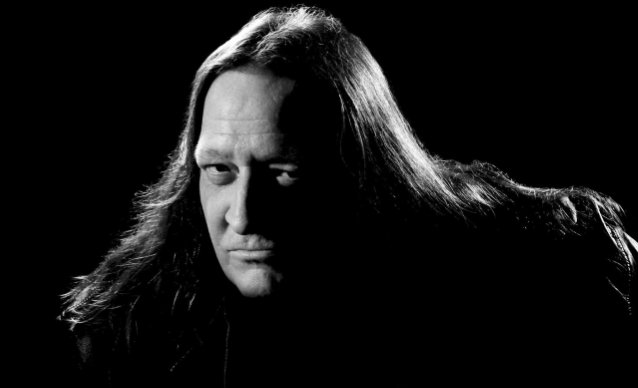 In an exclusive interview with Sakis Fragos of Greece's Rock Hard magazine, SAVATAGE leader Jon Oliva confirmed that he nearly auditioned for BLACK SABBATH almost four decades ago.
He recalled: "We (SAVATAGE) were gonna break up after 'Fight For The Nightmare' (disparagingly referencing SAVATAGE's third album, 1986's 'Fight For The Rock'). I mean, it was over — it was over. And I actually had a plane ticket and a (BLACK SABBATH) setlist sent to me, FedExed. I was supposed to leave, like, the day after or the next day to fly to L.A. to audition for BLACK SABBATH, 'cause Geezer Butler (BLACK SABBATH bassist) liked my voice a lot… And Criss (Oliva, then-SAVATAGE guitarist and Jon's brother) was going to fly to Phoenix to talk with (Dave) Mustaine about joining MEGADETH. So, we meet (SAVATAGE producer and TRANS-SIBERIAN ORCHESTRA founder) Paul O'Neill. He was, like, 'You guys are united. You're not splitting up. I'm gonna give you fifty thousand dollars.' And I remember kicking my brother's leg underneath the table… And he gave us a check for fifty thousand dollars, and he said, 'You're not auditioning for BLACK SABBATH, and you (Criss) are not going to be in MEGADETH. You've gotta stay together and we're gonna do a real SAVATAGE album.'
"To be honest with you, Criss and I didn't wanna split up," Jon admitted. "We loved being together and doing our shit. We didn't want to split up."
According to Oliva, he would have been well suited for the BLACK SABBATH gig. "I would have loved to sing for BLACK SABBATH," he said. "I mean, I know… I'll tell you right now I would have been the best singer for BLACK SABBATH besides Ozzy (Osbourne). And I had a demo sent to me of (BLACK SABBATH's) 'Eternal Idol' album — the song 'The Shining' was one, and 'Ancient Warrior' was another one. And then I got a list of classics, like 'War Pigs', 'N.I.B.' And I knew all those songs anyway. I'm, like, 'Oh, man. I'm gonna tear them up.' I was co confident. And then when Paul stopped us from doing that, because he gave us all this money. He was gonna keep us together and redo our contract with Atlantic. And then I find out that Ray Gillen flies out there to California in my place and gets the goddamn gig.
"You know what O'Neill said to me? He was, like, 'Jon, I know you would have gotten the gig, but you were never gonna make any money with them.' I'm, like, 'Well, I haven't made any money in 20 years. It's BLACK fucking SABBATH,'" Oliva said.
"So Ray Gillen went out and he got the gig. 'Cause Ray was a really dear friend of mine. I loved Ray Gillen. He had a great voice. He was one of those magic guys. And he got the gig and he did a tour with them and he raged; he kicked ass. And he sang all the songs on the 'Eternal Idol' album. And then he came up with Jake E. Lee and put BADLANDS together; him and Paul actually put it together. And he quit SABBATH. How do you fucking quit BLACK SABBATH? And that's when they got Tony Martin."