Iron Angel release "Seeds Of Time" official video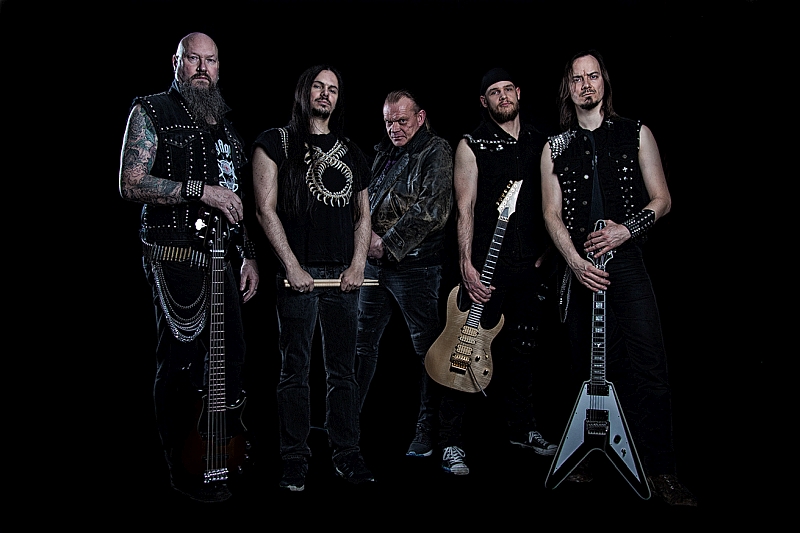 Iron Angel release "Seeds Of Time" official video
German speed metal legend IRON ANGEL returns this year with the release of their forthcoming fourth studio album "Emerald Eyes", which is set for release in October of 2020 by Mighty Music. Ahead of the album, they release a video for "Sands Of Time".

Watch the video for "Sands Of Time" below.
"We wanted to improve in every way possible", says drummer Maximilian Behr and continues: "On one hand we wanted to even further go back to the sound of "Hellish Crossfire", but on the other hand we also wanted to play to our own strengths, rather than the ones of others and I think we really managed to do that. With "Emerald Eyes" we married the past with the present at last and now we set our eyes onto the future." "Emerald Eyes" will be released in digital, CD, and vinyl formats by Mighty Music on October 2nd, 2020.
Tracklist:
01. Sacred Slaughter
02. Descend
03. Sands Of Time
04. Demons
05. What We're Living For
06. Emerald Eyes
07. Fiery Winds Of Death
08. Sacrificed
09. Bridges Are Burning
10. Heaven In Red
11. Dark Sorcery Line up:
Dirk Schröder: vocals
Didy Mackel: bass
Maximilian Behr: drums
Robert Altenbach: guitar
Nino Helfrich: guitar
Check de onderstaande socials voor meer informatie over deze band.