Iron Angel release "Seeds Of Time" official video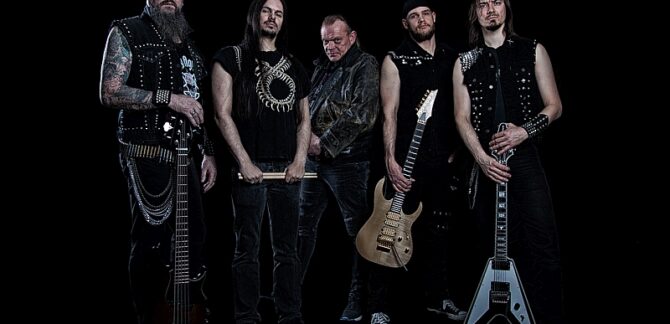 Exactly two years after their last album "Hellbound", German speed/power metal veterans IRON ANGEL are back with a new single! "Sands Of Time" is the title of the song, which foreshows great things for the upcoming Iron Angel album, "Emerald Eyes".
"This song is a great example of us marrying the past with the present", drummer Maximilian Behr comments. "It doesn´t resemble anything we have done before and yet it is very much rooted in our core sound, which is one of the reasons we choose this song as the first single over some of the thrashier speedsters. The lyrics are based loosely on the dream the Egyptian pharaoh Thutmosis IV had, while sleeping in the sphinx´s shadow, but interpreted in a whole different way by someone from this day and age making the same experience, but getting caught within the paradox of death being the true immortality and walking the line between reality and perception. A fitting song for times like these".
Like the rest of the album, which will be released in October through Mighty Music, "Sands Of Time" was recorded at DaDaSound Studios near Hamburg, Germany in the last quarter of 2019 and was produced by Jan Kirchner. This will be the first Iron Angel album to feature new guitar player Nino Helfrich, who replaced Mitsch Meyer in the summer of 2019. The rest of the line-up remained consistent.
Line-up:
Dirk Schröder: vocals
Didy Mackel: bass
Maximilian Behr: drums
Robert Altenbach: guitars
Nino Helfrich: guitar
Check de onderstaande socials voor meer informatie over deze band.