IMPERIAL AGE's New Live DVD "Live On Earth" Out Now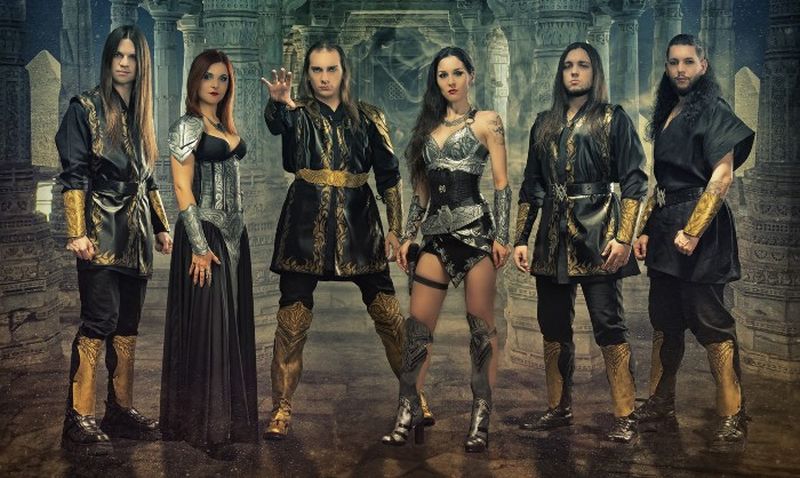 Russian / English symphonic metal band IMPERIAL AGE released their live DVD "LIVE ON EARTH: The Online Lockdown Concert", which is out now under own management.
On 25th April, 2020 the band and their crew gathered in one of the studios in the city of Moscow.
They had all the necessary documents to get through the police roadblocks and remarkable courage, because everything was closed and no-one seemed to be working at that time.
IMPERIAL AGE performed this special show for 3 hours, which was streamed all over the world and watched by 38.000 people (even in Antarctica) who donated $11,477 to the band, who had invested a lot of their own money into organizing this event. Together with the sells of the DVD the band made about 30.000 $ – and all this as and independent band.
"Live On Earth" was recorded with 5 video cameras and 32-channel audio multitrack, and now the DVD is out and ready to impress the band's fans with 5.1 audio and 1080 (full HD) video.
The DVD also includes a Q&A and a "Making of" as bonus.
IMPERIAL AGE are still doing everything DIY, keeping the complete artistic control and refusing offers from well-known labels over the years.
LIVE ON EARTH is available for order at the official website of IMPERIAL AGE and also on all the digital platforms, including Spotify:
* https://imperialage.lpages.co/live-on-earth
* https://imperial-age.myshopify.com/a/offers/f/19096/1/loe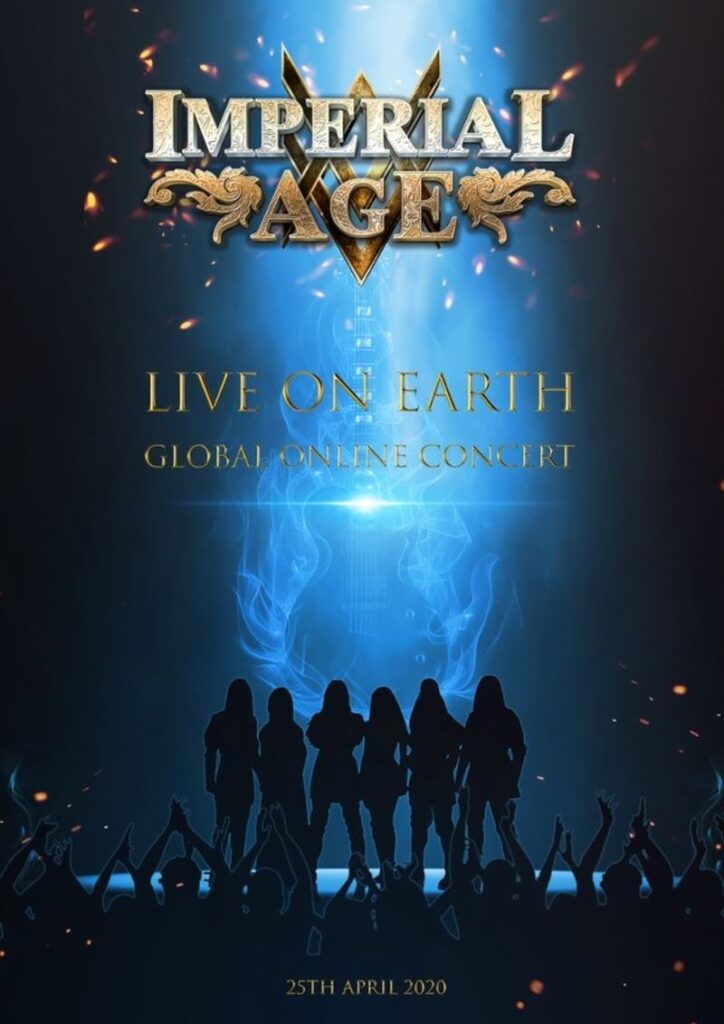 Check de onderstaande socials voor meer informatie over deze band.