Former MORBID ANGEL Guitarist RICHARD BRUNELLE Dead At 55 Former MORBID ANGEL Guitarist RICHARD BRUNELLE Dead At 55
Former MORBID ANGEL guitarist Richard Brunelle has died, his family has confirmed. He passed away on Monday, September 23 at the age of 55.
The news of Richard's death was broken by his sister-in-law Megan Box-Brunnele.
She wrote on Facebook:
"This is Richie's sister-in-law. This devastating post is at the request of my husband and his mother. It is with deep regret and sorrow that we inform Richie's friends and fans that he passed away on Monday. Please feel free to visit the link below to share memories and condolences. Rest in peace, Richie. You were so loved and will be forever missed."
See the Richard Brunelle condolences page HERE.

Former MORBID ANGEL drummer Pete Sandoval mourned Richard's death on Instagram. He wrote:
"This is really sad! So many great memories we shared together that I'll never forget, hope and wish you are in a better place. My condolences to his family.
"I just received an email of his family letting me know about this sad new, please, a little respect guys, don't ask me the cause of death or something like that, does it matter? he just passed away and that's sad. Thanks"
Former MORBID ANGEL drummer/vocalist Mike Browning said in a Facebook post:
"I am beyond devastated and shocked about Richard Brunelle passing away on Monday. As of right now I only know that it happened on Monday and I had talked to him just this month.
"Please do not ask me what happened because I only know what everyone else knows right now."
Brunelle was in MORBID ANGEL from 1985 until 1992 and he appeared on the band's first two albums, 1989's "Altars of Madness" and 1991's "Blessed Are The Sick". He returned to the group a couple of times — most notably in 1994 and 1998 — to help out with live work, but he never took part in any additional recording sessions with the band.
Brunelle formed PATHS OF POSSESSION in 1999 with Randy Butman (SILHAVEN), Jay Fossen and Erin "Goat" Fuller (CRYPTIC WINDS) and appeared on the group's independently released CD-R demo "Legacy In Ashes" in 2000.
Brunelle has been largely inactive for the past decade and a half, having spent much of that time battling drug addiction, which has apparently landed him in jail nearly a dozen times.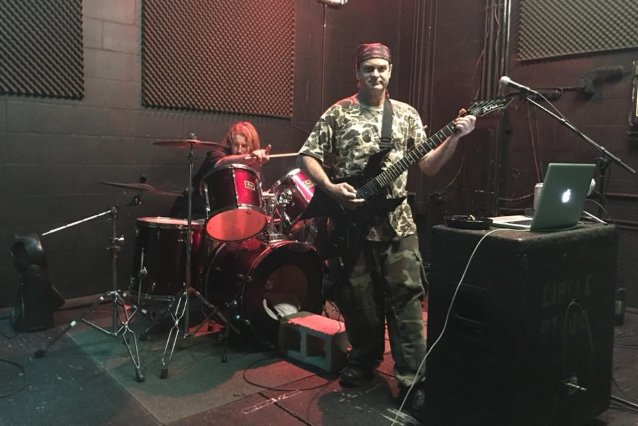 Check de onderstaande socials voor meer informatie over deze band.