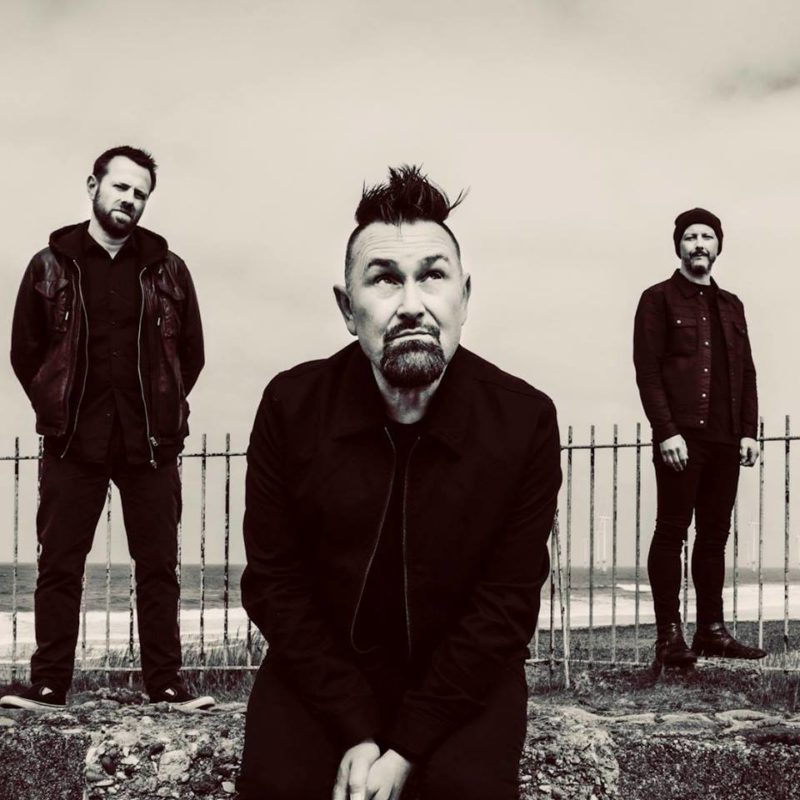 Therapy?
Dit betreft een verplaatste show, in verband met het Coronavirus.
Voor meer informatie rondom deze ontwikkelingen klik hier. 
30 jaar Therapy?
Dat zou normaal gesproken niet gelijk reden zijn voor een feestje maar als het om de Noord-Ierse rockers gaat wel. Want Therapy? schopt dus inmiddels al 30 jaar tegen met het nodige venijn en enthousiasme tegen zere benen en heilige huisjes. Dat moet gevierd worden vind de band zelf ook en dus verschijnt er binnenkort een Greatest Hits album en gaat de band touren met hun bekendste nummers en fan-favorieten op de setlist.
Het Greatest Hits album verschijnt op 6 maart. Therapy? pakt voor de plaat hun meest succesvolle singles en heeft ze in de Abbey Road Studios opnieuw opgenomen met producer Chris Sheldon die al eerder zeer succesvol met de band samenwerkte.
Frontman Andy Cairns: "We're proud of these songs and are excited by how fresh they still sound today. We hope these tracks will comfort those already familiar with them, remind estranged friends that it's time they got back in touch and show younger listeners how a bunch of misfits use chaos and melody to get through life and its toughest challenges. Therapy? has never stopped moving in our 30 years and are always writing and ready for the next phase but in 2020 we'd love everyone to join in our celebrations of three decades of noise and adversity. This album is your invitation.
Na 30 jaar is deze band ongetwijfeld ouder en wijzer maar live nog altijd onstuimig en scherp. Vier 30 jaar Therapy? dus mee met de feestvarkens zelf deze avond!