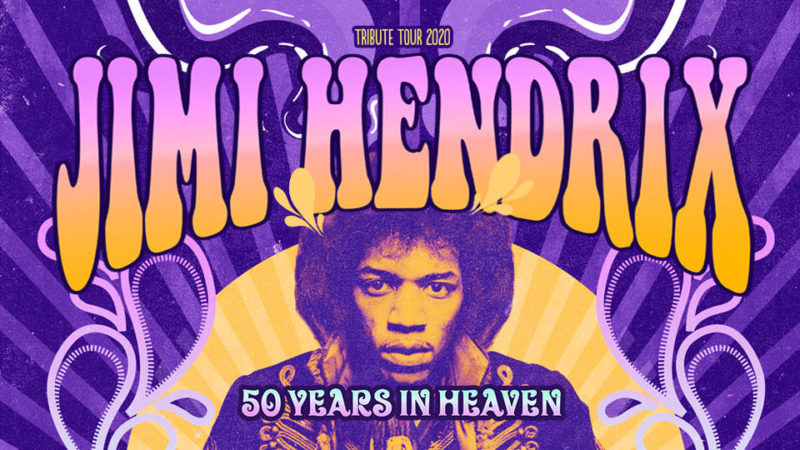 THE JIMI HENDRIX TRIBUTE TOUR
Vrijdag 18 september 2021 is het exact 51 jaar geleden dat gitaarvirtuoos en muzikale grootheid Jimi Hendrix ons in verbijstering achterliet. Zijn plotselinge dood – op slechts 27 jarige leeftijd – sloeg in als een bom in de muziekwereld. Hendrix was de meest excentrieke gitarist ooit en is nog steeds een belangrijk inspiratiebron voor de huidige generatie muzikanten
Jimi Hendrix Tribute 2020 is een groot gezelschap topgitaristen uit Nederland die een greep doen uit het oeuvre van de Amerikaan – van The Experience tot Band of Gypsies!
Op 16 september 2021 dus, een dag voor de vijftigste sterfdag van Hendrix, staan beide acts in de Grote Zaal.
Hendrix Tribute 2020
Ontstaan bij Hedon in Zwolle waar ieder jaar een tribute wordt gedaan aan de meestergitarist. Nu met een grote tour langs verschillende podia, waaronder PAARD. De band zelf bestaat uit: Bauke Bakker – drums/zang; Reindert Kragt – basgitaar; Gertjan van de Weerd – toetsen/zang; en Rick Mensink – percussie. Daarnaast doet elke show een lokale artiest mee als kers op de taart! Verschillende Nederlandse sterren doen mee, zoals: Vedran Mircetic (De Staat); Kees Lewiszon en Merijn van Haren (Navarone), Twan van Gerwen (o.a. Beef en Kenny B), Ed Struijlaart, Jaap Kwakman (3J's), Ross Curry (Spo Dee O Dee) en Henk Wesselink (Money & the Men).