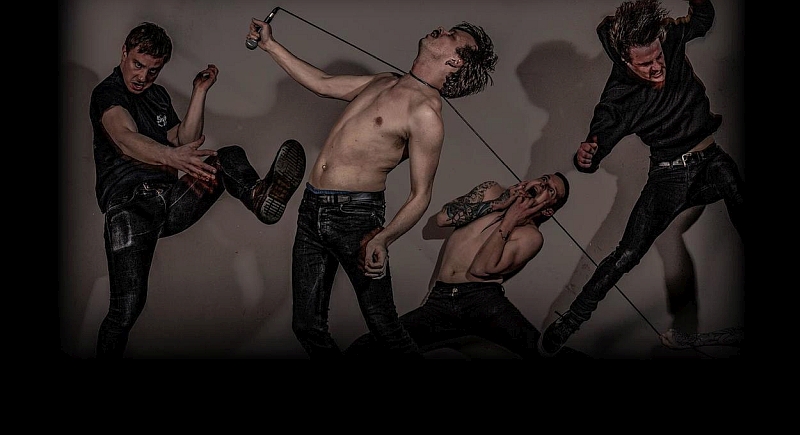 Stake
Meer dan een decennium geleden begonnen 4 schaamhaarloze snotapen muziek te maken in een klein repetitiekot in Flanders' Fields. Dat de luide herrie die ze toen maakten onder de naam Steak Number Eight het zo ver zou schoppen, hadden ze nooit kunnen dromen. Van de grootste concertzalen van België uitverkopen, op de grootste metalfestivals van Europe staan, tot op tournee gaan met bands als Mastodon, The Dillinger Escape Plan, Alice Cooper en Deftones, ze deden het allemaal.
Niemand zag het dan ook aankomen toen de band er in 2018 mee stopte. De bandnaam begon wat verouderd aan te voelen en deed hen te vaak denken aan de overleden broer van frontman Brent. Er kwamen nog 2 hopeloos uitverkochte afscheidsshows in de Vooruit, maar die bleken toch niet helemaal een afscheid te zijn… de 4 bandleden blijven samen en gaan verder onder de naam STAKE.
STAKE tekende inmiddels een contract met het gerenommeerde Britse HASSLE RECORDS. Op 2 mei brachten ze "Catatonic Dreams" als eerste single uit, gevolgd door een 12" vinyl EP. Het debuutalbum "Critical Method" verscheen op 1 november 2019. We horen een strakker geluid, met meer referenties naar de nineties, maar minstens evenveel energie!
Red Bull Music draaide het afgelopen jaar een docu rond de band: From Fresh Cut to Dry Aged: how Steak Number Eight became STAKE. Sterk materiaal om een beeld te krijgen van het parcours dat deze bende totnogtoe aflegde.