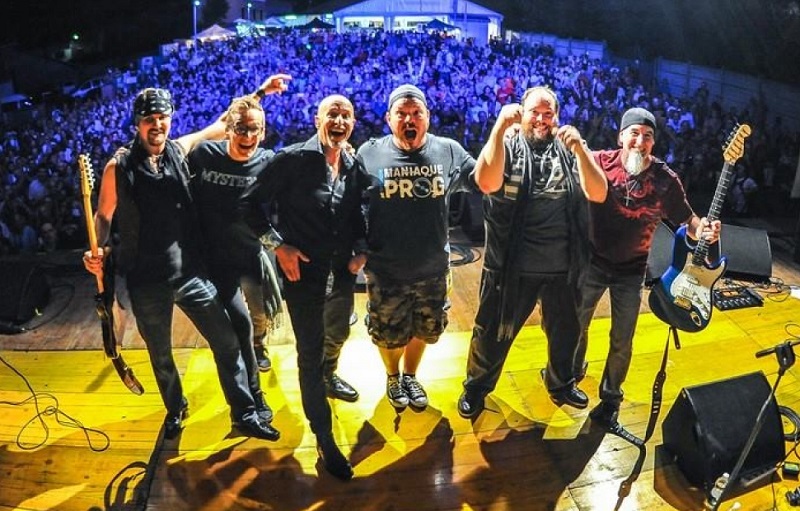 Mystery – Moonrise
De Canadese progressieve rockband Mystery werd in 1986 opgericht door multi-instrumentalist Michel St-Père. De band maakte in 2013 hun debuut in Nederland. Tijdens dit optreden in de Boerderij werd hun dubbel live album 'Tales From The Netherlands' (2014) opgenomen. Sindsdien ontbreekt ons land niet aan Mystery's tourschema en hebben de sympathieke muzikanten een loyale fanbase opgebouwd.
De afgelopen jaren waren zeer succesvol voor Mystery. Hun album "Delusion Rain" (2015) kreeg lovende recensies en behaalde zelfs de eerste plaats in de jaarlijst van Progwereld. Mystery was in 2016 één van de hoogtepunten van het jaarlijkse Progdreams Festival. Dit optreden is opgenomen en op cd en dvd uitgebracht met als titel: "Second Home". Ook hun album "Lies and Butterflies" (2018) viel goed in de smaak bij zowel de fans als de critici. Kortom, na meer dan 30 jaar is Mystery nog steeds verrassend en vernieuwend.
Moonrise
Moonrise is het project van multi-instrumentalist Kamil Konieczniak uit Polen. Zijn instrumentale vaardigheden resulteerde in drie albums: "The Lights of A Distant Bay" (2008), "Soul's Inner Pendulum" (2009) "Stopover – Life "(2012). ZIjn vierde album, "Travel Within" is net uit en maakte hij met zanger Marcin Staszek. De neo-prog rock van MOONRISE is een mix van invloeden van bands als Genesis, Marillion, Camel en IQ.