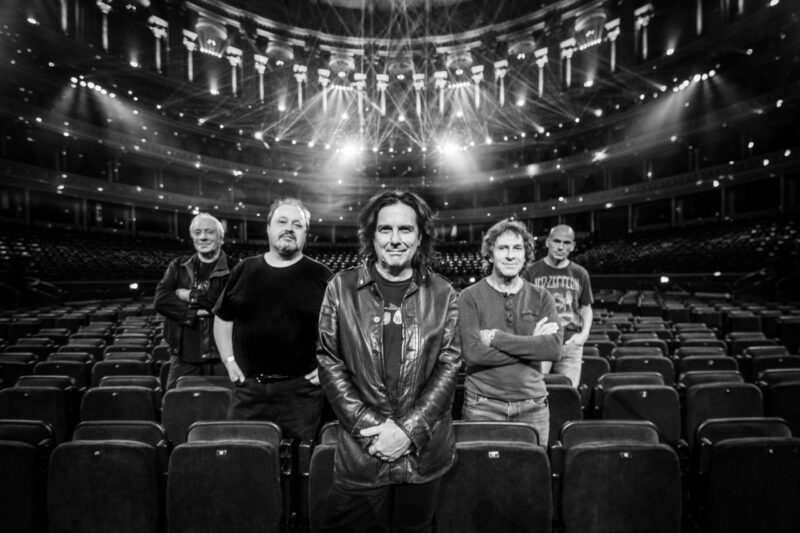 Marillion
Op zaterdag 23 oktober 2021 komt de Britse rocklegende Marillion met The Light At The End Of The Tunnel Tour naar Groningen! Een toepasselijke naam voor deze tijden, zeker nu de dagen donkerder en de nachten langer worden!
Op dit moment is de groep druk bezig met het negentiende studioalbum, de opvolger van het uitstekende Fuck Everyone And Run (F.E.A.R). Maar als frontman Steve Hogarth en zijn mannen ergens naar uitkijken dan is het wel om eindelijk weer on the road te zijn!
Met inmiddels 41 jaar op de teller is Marillion lichtjaren verwijderd van hits als Kayleigh en Incommunicado, waarmee de groep halverwege de jaren tachtig doorbrak. Fuck Everyone And Run (F.E.A.R) – waarop thema's als het toenemende individualisme aan de orde kwamen – vormde vier jaar geleden het bewijs dat de groep met beide benen helemaal in deze tijd staat. Daarna waren er hoogtepunten als het geweldige One Tonight – Live At The Royal Albert Hall (2018) en With Friends From The Orchestra (2019). En afgelopen september was er de gedenkwaardige Couch Convention, waarbij de fans geld inzamelde voor de door de coronacrisis hard getroffen crew van de band.
Dik twee jaar geleden, in juni 2018, liet Marillion in een al maandenlang uitverkochte Grote Zaal van De Oosterpoort horen wat een waanzinnige geoliede progrock-machine de groep is. Dus zorg dat je er ook dit keer bij bent!