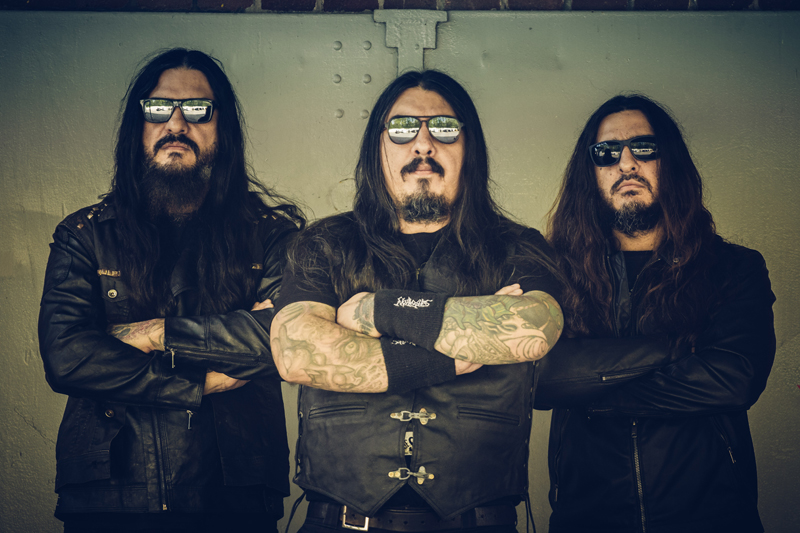 AFGELAST Krisiun – Gruesome
Een vrijdagavondje met deathmetal van wereldklasse! Krisiun heeft al vaker in 013 gestaan. De band is ontstaan het Zuid-Braziliaanse plaatsje Iljuí en zijn dus helemaal onderaan begonnen op de deathmetal ladder. Via onvermoeibaar veel touren en een continue stroom aan kwalitatief sterke deathmetal albums (vanaf 2000 allemaal uitgebracht op Century Media) zijn ze uitgegroeid tot geliefde mainstays in de deathmetalwereld. "For the people in the back who don't know us and think 'they sound a lot like Death': yes. Yes we do. We wouldn't be here if it wasn't for Chuck Schuldiner", zo sprak Gruesome frontman Matt Harvey een paar jaar terug grappend op Netherlands Deathfest. Gruesome (met (ex-)leden van Exhumed, Possessed en Malevolent Creation) maakt inderdaad typische Death-worship met hoogstens wat extra scheutjes thrash, maar dat leverde vooralsnog twee geweldige albums op. Tel daar de snaarstrakke shows bij op en dat verklaart waarom de band in zo'n korte tijd al zo geliefd kon worden.
Krisiun-labelgenoten Vitriol maken de avond compleet. Ze laten zich inspireren door de "uncompromising, thrashy, punky, spirit of the late 90s extreme death" en dat is te horen op hun in 2019 uitgekomen debuutalbum.