ENSLAVED announce new date for Summer Breeze 'Utgard - The Journey Within' release event ENSLAVED announce new date for Summer Breeze 'Utgard – The Journey Within' release event + live Q&A
Enslaved are preparing for the final act of their Cinematic Summer Tour – now due to take place on Thursday 1st of October at 7pm BST / 8pm CEST. This virtual release event 'Utgard – The Journey Within' is named after their upcoming studio album "Utgard" (out on the 2nd of October), from which they'll be performing several tracks for the first time ever.

The show is a collaboration with respected Dinkelsbühl, Germany metal festival Summer Breeze who have been long-time friends and supporters of the band. The performance will be presented by Louder alongside their sister sites Prog and Metal Hammer, who will also be hosting an exclusive Facebook Q&A with the band the following day also at 7pm BST / 8pm CEST – the day "Utgard" is revealed to the world. 

Grutle Kjellson has filmed an event preview message for fans:
Enslaved launched an exclusive merchandise range to accompany the Cinematic Summer Tour, with designs viewable below inc. more information. To give everyone the chance to be part of this completely novum in music, all three shows will be free of charge, however Enslaved have launched a donation link if fans wish to make a contribution towards the costs of putting the shows on.
Donation link: paypal.me/enslavedofficial

Purchase exclusive Cinematic Summer Tour merch here:
US store enslaved.aisamerch.com / EU store enslaved.aisamerch.de
Pre-order »Utgard« AT THIS LOCATION.
»Utgard« will be available in these formats:
CD jewel case
CD + patch bundle (NB exclusive)
Limited Edition Black Vinyl
Limited Edition Grey Vinyl (300 copies, NB + wholesale exclusive)
Limited Edition Blue Vinyl (300 copies, NB exclusive)
Limited Edition Orange Vinyl (300 copies, EMP exclusive)
»Utgard«tracklisting:
1. Fires In The Dark
2. Jettegryta
3. Sequence
4. Homebound
5. Utgardr
6. Urjotun
7. Flight Of Thought And Memory
8. Storms Of Utgard
9. Distant Seasons
Last month ENSLAVED announced their Cinematic Summer Tour – an innovative digital tour comprised of three online events, in conjunction with three of Europe's leading festivals. ENSLAVED will present fans with three different shows, one of which remains:
Jul 30th        Roadburn: "Chronicles Of The Northbound" show
Aug 20th      Beyond The Gates: "Below The Lights" show
Sept 30th     Summer Breeze: "Utgard – The Journey Within" show
All shows will be streamed AT THIS LOCATION.
For more information head TO THIS LOCATION. 
ENSLAVED are
Ivar Bjørnson | guitars 
Grutle Kjellson | vocals
Arve 'Ice Dale' Isdal | guitar
Håkon Vinje | Keyboards, Clean Vocals
Iver Sandøy | Drums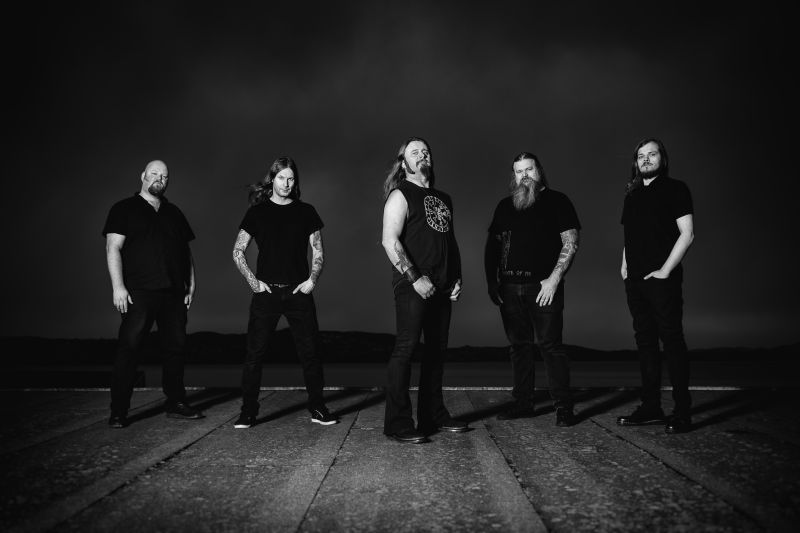 Check de onderstaande socials voor meer informatie over deze band.