DOWN Confirms First Show Of 2020 at Graspop Metal Meeting in Belgium DOWN Confirms First Show Of 2020 at Graspop Metal Meeting in Belgium
DOWN has been confirmed for next year's edition of the Graspop Metal Meeting festival, set to take place June 18-21, 2020 in Dessel, Belgium.
The announcement of DOWN's participation in the event comes less than a month after singer Philip Anselmo revealed that DOWN was planning to reunite in 2020 for some shows in celebration of the 25th anniversary celebration of the band's classic debut album.
"We do have the 20th anniversary of 'NOLA' coming up, and I know that we have been offered some shows," Anselmo told Metal Nexus the Louder Than Life festival in Louisville, Kentucky. "And that's all I know. Pepper's [Keenan] still on tour [with CORROSION OF CONFORMITY]. CROWBAR's always on tour. And EYEHATEGOD, they're on tour for a long time. So, people ask me about it all the time."
Anselmo's response appeared to once again suggest that DOWN's lineup for a hypothetical "NOLA" 25th-anniversary tour would feature guitarist Kirk Windstein. A founding member of DOWN, Windstein left the band in 2013 in order to focus on CROWBAR and his family life. He was replaced by Bobby Landgraf, DOWN's former guitar tech who was previously in GAHDZILLA MOTOR COMPANY, a 1990s outfit also featuring Jason McMaster (DANGEROUS TOYS, WATCHTOWER), and HONKY.
DOWN was forced to cancel a number of shows in 2016 after Anselmo was filmed giving a Nazi salute and shouting "white power" at a California concert.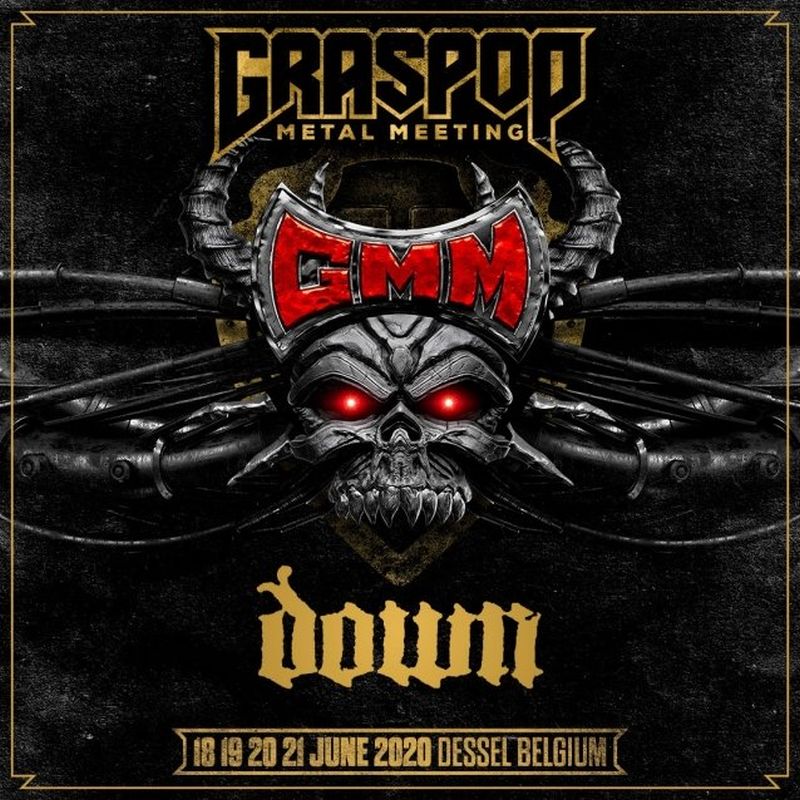 Check de onderstaande socials voor meer informatie over dit festival en deze band band.