DeWolff announce album stream and new single HALF OF YOUR LOVE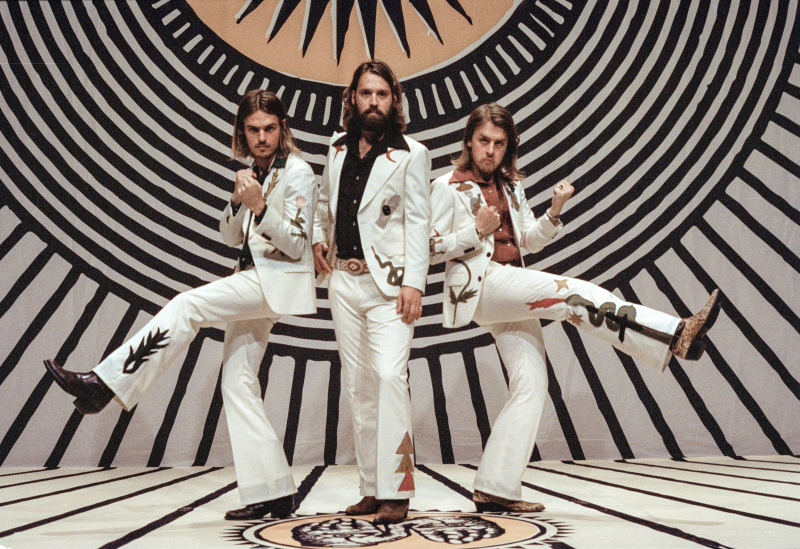 DeWolff announced the title for their new album, Wolffpack. The new album wil be out on Mascot Records on February 5th. In celebration of the release, the band now released a single and official music video for HALF OF YOUR LOVE. In other news, DeWolff and Metropole Orkest in Carré will be broadcasted online in the Netherlands on February 19th, NPO2 Extra, on 20:30. The album release will be streamed live from Tivoli Vredenburg on February 5th, at 20:30 CET.
Watch HALF OF YOUR LOVE  below.
Says DeWolff:
"You might not have guessed it, but 70's disco music is our guilty pleasure. Songs like Da Ya Think I'm Sexy or any ABBA song never fail to fill us with an unstoppable urge to move along to the groove. The main melody for HALF OF YOUR LOVE was actually meant for another song (Homegrown) but we decided it was too beautiful to be tucked away somewhere in a blues song. It needed a bigger spotlight -and a disco ball of course. "Keep the best for yourself, I only need less than half of your love"… This might just become your guilty pleasure too!"
DeWolff sports the following agenda:
23 APR: Deventer, Burgerhaven
25 APR: Tilburg, 013
28 APR: Hengelo, Metropool
29 APR: Heerlen, Parkstad
2 MEI: Alkmaar, Victorie
6 MEI: Groningen, Oosterpoort Check de onderstaande socials voor meer informatie over deze band.