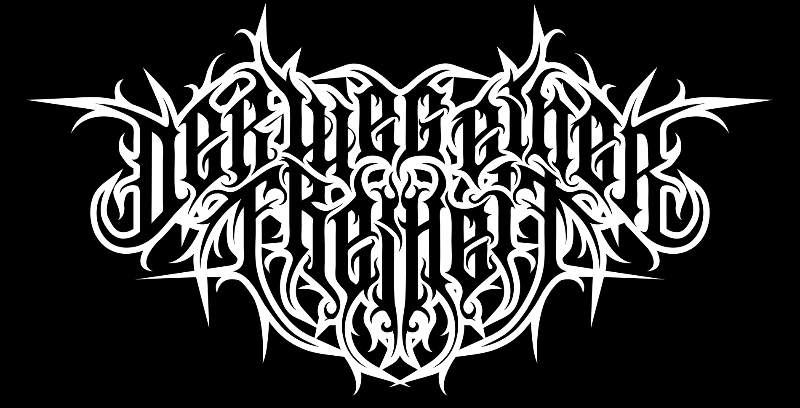 Nikita Kamprad: "On 'Noktvrn' my approach was to go this step further than I haven't done on the previous albums. That is why there are so many new things on this album."
Al sinds 2009 bestookt Der Weg Einer Freiheit de wereld met progressieve avant-garde black metal, maar de Duitse band onder leiding van zanger/gitarist Nikita Kamprad was nog nooit zo innovatief bezig als op hun vijfde studioalbum 'Noktvrn' dat onlangs uitkwam. Hoe deze ontwikkeling langzaam maar zeker gestalte kreeg, dat is één van de dingen die Nikita ons verteld in het uitgebreide, hartelijke interview dat we voor deze schijf met hem hadden. Ga er even voor zitten, net als voor de geweldige plaat.
Vera Matthijssens Ι 11 december 2021

Last time we talked was in 2017 for the release of 'Finisterre'. For that album you toured overseas for the first time, more precisely in Iceland and Japan. What were your first impressions and the memories of these special countries?
Both adventures were in 2018, but Iceland came first and later that year we went to Japan. When we arrived in Iceland, the first thing we actually noticed was a strange smell. Of course, Iceland with all the volcanic activity, it smells like sulphur. This was kind of irritating first, since you get out of the plane and it stinks (laughs), but of course you get used to it after a few minutes and then you have the whole scenery. It looked like landing on another planet. We were in a movie, like Lord of the Rings. Smoke, very windy. It was like another world for us. For Japan, I can actually say that they are the nicest and most welcoming people I have ever met. They did everything for us, they gave us presents, the hospitality of these people was the biggest in the world I think and that was incredible.
I learned that the writing process of the new album 'Noktvrn' started in late 2019 and it took until September 2020. In the beginning you were the only song-writer in the band, but this time more people should be involved. What can you tell about this development?
You are right when saying that the whole song writing process was in my hands. For me from the start this band was a very personal thing, I always wanted to do my very own songs and carry them to a band. Now, with the current guys of this line-up, we did the live album for example in 2019 that showed us that we, as a full band, were perfect. On a musical basis, on personal basis, on everything. So for me it was important that I involved my band in the whole production process now. All albums, including 'Finisterre' were done basically by myself. I wrote the songs, I recorded the drums with Tobi – actually the only one who participated then – and then I locked myself up in the studio for several weeks and recorded all the vocals, all the guitars and all the bass and did the mix by myself. I knew from 'Finisterre' that it was a very exhausting process and there was also a big responsibility on my shoulders. More and more I felt a kind of pressure and as I said, the live album showed that we are a perfectly working live band, so why not using this for the studio recordings as well? Still I was writing songs and analyzing them, writing proper songs and making demo recordings and stuff like that, but then meeting with the other guys and playing them with the guys for the first time, recording them, analyzing them, talking about really tiny bits. The songs are still my songs, but with the character of all the band members in them, which is a new thing. We recorded it live in the end, the instruments were recorded in one room, everybody playing at the same time. It was a new approach and it turned out to be the best decision we could take.
Musically you go way much broader than ever. It starts with an acoustic song, in the second song we have horns and symphonic arrangements. How did you come to that influence from classical music, particularly Chopin?
Back in the days, when I was seven or eight years old, I was playing piano. My parents wanted me to play the piano, so I did that. I never really enjoyed it, but today I am very happy I did it and my parents told me to do it, because I learned a lot about classical arrangements, music theory and so on. Although it was very basic songs I played, I got an interesting foundation. In this respect Chopin was a very important composer for me, right from the beginning. From my childhood, you could say and in the past few years I very much enjoyed his nocturnes, his night pieces. 21 piano pieces I think he wrote. Right now I know them by heart, I really love them. I wanted to play my own little tribute to this composer and name the album 'Noktvrn' because I had the feeling that these are my very own night pieces. There is not like a direct musical link between our music and Chopin's music for instance, not a melody I caught and turned into a song or something like that, but definitely the musical arrangements, coming from the classical music really inspired me to think about the approaches in song writing and how to compose different melodies and different harmonics. This is also why 'Noktvrn', the album sounds a little bit different than the others. Classical music approaches are more present on this album.
Amazing that you expand your black metal roots with all kinds of other elements. One of the songs I want to focus on is 'Immortal' in that respect, this is very exceptional!
That is a very special song for us and for me personally too. By the way the music video is coming out tomorrow for that song. It is actually the track we are looking forward to the most, because it is so special. There are many new things in this song and I can name them all. It has guest vocals from David Geörgy Makó from The Devil's Trade on it, a good friend of ours. You don't have blastbeats in the song, which is kind of special for us (chuckles). The fact that there is a music video coming is also new for us, because we never did a music video with an actor or something like that before this album. 'Immortal' is also the first song that people will get to know with English lyrics, that is also a new thing. The back-story behind the song is also the initial point where I decided to face the whole album concept around the night, around sleep and dreams. It is because there was one night – or morning – in 2019, it was around 6am. I didn't really wake up, you know this feeling when you are half asleep half awake, lying in bed, having different kinds of thoughts and you don't know if you are dreaming or awake, a different state of mind and this moment the basic structure from the song came to my mind. With a very simple drumbeat and a very simple bass line, the whole structure from the beginning to the verse, the bridge… it all came to my mind, basically in a dream. It was so inspiring to me to find my half sleep mind writing a song, in a dream. I got up and wrote the basic structure on a piece of paper, later that day I worked on that song on the computer and made a proper song of it. This was the first song I wrote for this album and that made me aware of the fact that there might be more of this in the night time. Song-writing was always a daytime activity for me, that changed and it was a new, interesting thing for me. This song in particular was the initial point.
I think at night emotions are deeper…
Yes, it is different. It is said that the thoughts you have very early in the morning or when you get up, are the deepest and clearest thoughts that you have. You should always use it as a creative output actually and I tried that out this time.
The transitions from introvert to harsh parts are magnificent…
That was always a big point in our music, bringing different elements together that initially have nothing to do with each other and make a song out of it.
Another feature we surely have to discuss is the fact that you do clean vocals for the first time, more precisely in the seventh and last song 'Haven'. How did you grow into that?
Pretty interesting to say that this was the second song I wrote for the album. The first one was 'Immortal' with a different approach and the second was 'Haven' with a totally different approach as well. I wrote the song only on an acoustic guitar and with the vocals, so very, very basic arrangements. Actually I did not write the song for the album, I just wrote it and I wanted to do it. Then I showed it to the other guys and they said: 'well, of course it is different, but still it is DWEF, even though it has no blastbeats and screams and stuff like that.' No heavy riffing, but still it contains these emotions that the band is known for, the trademarks. I came up with the song and lyrics and within 24 hours it was ready, it was a very fast process. Still those two songs – with 'Immortal' – are our favourite songs. Of course we like the other songs as well, but they are so special. Maybe I should say: on 'Finisterre' and on the previous albums, I always wanted to do new stuff. I thought about different things, to try them out, like different clean singing styles or songs that had actually nothing to do with black metal, like 'Haven', but I was kind of afraid of going too far or going too many steps at the same time, on 'Finisterre' for example. After finishing 'Finisterre' I was thinking: I should have done a few steps more. For me 'Finisterre' is a solid album, but it has nothing very special about it. People liked it and it was great and I liked it too, but on 'Noktvrn' my approach was to go this step further than I haven't done on the previous albums. That is why there are so many new things on the album. These two special songs have English lyrics. That is also new for you. What was the reason for that?
It is a very pragmatic reason basically, after talking more and more English with the years, because of the band and getting more internationally and so, I feel more confident in talking in English, also I think English. For me, for clean singing German was always not 100% fitting. German is a very harsh language in a way and it fits the harsh vocals perfectly, but for clean singing I never felt comfortable in terms of the melodic flow and rhythms when using German lyrics. My idea was trying out another language which is English of course, because I feel more faith in it. I tried it out with the demo recordings and found out I feel good with it. So we came up with two songs in English now. That doesn't mean that we will switch to English now, because I still love singing in German, because in my mother tongue I can express myself the best. It will always remain an important element in our music.
How did you experience shooting those first video clips for the band?
With this new album we do those music video clips for the first time in the career of the band. With all the previous albums we did not do any music videos, just like live videos. There is the music video for 'Morgen' and it was released two months ago, a real live session video for 'Monument' in 360°'. If you own virtual reality glasses, you can really sit in a room and turn around and watch the member you want to watch. Many people appreciate it.
How did you get to know the guest singer from The Devil's Trade?
It started when I was asked by the band Cripple Black Phoenix – which is also a Season Of Mist band – to fill in on guitars on a tour in 2018. And The Devil's Trade, David, was our support act. I didn't know him before, but ever since I heard the first song that he sang and played, I was impressed. He is one of those artists that can move you to tears, just with his voice. That is a very special and unique thing. Back from this tour, I asked my band if they could imagine having him on a DWEF tour as well. They did not know him, but they trusted me and he is a great person too. So we had him as a support on our 2019 tour of DWEF. It turned out that it was the perfect match. It is different kind of music of course. We are playing loud music, metal and he is playing very intimate music. Only one guy on stage with a guitar and clean vocals. It turned out that people liked it a lot and it was a perfect match and that is why we also take him on tour for our release shows coming up in November.(18/11 to 5/12). When I was finishing the instrumental version of the song 'Immortal', I was thinking about what I could do with the vocals here and I immediately thought: well, I need clean vocals in the verse and why not ask someone else to do the clean vocals? I instantly thought about David. It was not only on a musical level that we understood each other very well, but also on a personal level. We are very good friends now over the years and he immediately accepted our invitation. He sent a demo recording of the song and we immediately knew it sounded awesome.
Usually you do the mix and the mastering yourself, but now you were assisted by Jan Kerscher. What was the reason?
Jan is the owner of the studio, Ghost City Recordings, where we recorded the album. We also recorded the previous two albums there, 'Finisterre' and 'Stellar'. I work a lot in the studio as a music producer – it is actually my day job – so I know Jan very well. I know that he knows the studio very well and every tiny piece of equipment, so he is a great engineer. And I told you already that I felt too much responsibility on my shoulders with 'Finisterre'. I had to get rid of that and asked Jan if he could take over the engineering part of the recordings, which is a very important part, because he had to take care of the drum microphones – every microphone basically – and all the gear and press play and stop on the computer. It is a big task but I fully trust him, because we know each other so well. So I could focus on my part and just play the guitars and doing the vocals, making the final decisions and stuff like that… That is the reason why we wanted to work with him.
What are your plans for the near future?
We hope at some point in the future we all shall be allowed to do international tours again, but now it is very difficult to cross borders and schedule tours, because if you go on tour through entire Europe and in Spain or in the Netherlands you have to cancel a show, you will have a day off that will cost you a lot of money and in the end the tour will be a failure. We cannot take the risk, Playing German shows is not too risky. If you have to cancel a show – which we might have to do – it is not too bad financially or damage. David will join us on stage. We never rehearsed this song before with him. I am sure it will work out, he is a professional. We are really looking forward to this special moment when we are doing this song. We will try to do it on a festival, every chance where he can join us on stage, it will happen; otherwise we cannot play the song. I cannot sing his vocal range. I don't want to do it, we only play the song with him. We did not see each other during the recordings. He did it with a friend in Budapest. We did not meet because it was not possible with corona, but it worked.
To round off some words about the artwork?
We once again worked together with Max Löffler. He is an illustrator from Germany. Actually he is not living far away from me, it is just one hour. I really like the stuff he is doing. He is doing very different kinds of illustrations. He is actually not a black metal guy or something, but we worked with him in the past, for the past two albums. We have a good relationship, so why not? Why change the smooth running system, they say and that is why we asked him again. The main idea was to choose this colour – which is pink – that represents also this kind of early morning/night time. You see this purple light shine through the window shade and going outside you have this special kind of light. We wanted this on the cover artwork. On the cover you see this gradation going from bright to dark. That is the symbol for day and night. There is a certain line that you always have to cross, each day. The idea came from Max. I just told him: 'the album is called 'Noktvrn', it is an album about the night. I want to include a kind of purple colour'. That was it. What came out of this, is really nice.