ddrum's anounce new Dominion Series snare drums ddrum's anounce new Dominion Series snare drums
ddrum anounces new standalone snares in the Dominion Series. Like the kits, the Dominion Series snares include Dominion Ash models, which come in four ash veneer finishes and in two sizes, as well as Dominion Standard models, which come in four PVC wrap finishes.
Range
ddrum's Dominion Ash snares are available in two sizes, 5.5'' x 14'' and 7'' x 13''. The 5.5'' x 14'' snares have a 10-lug design, while the 7'' x 13'' snares have an 8-lug design, all made with diecast hoops. On each Dominion Ash snare drum, the birch shell is finished with a special lacquered ash wood veneer available in four color options: Green Burst, Gloss Natural, Red Burst, and Transparent Black.
Dominion Standard snares measure 7'' x 13'' and come with a 2.3 mm triple-flanged hoop and 8 box lugs. The birch shells have PVC wrap finishes in four colors: Brushed Blue, Midnight Black, Red Sparkle, and Silver Sparkle.
Pricing:
Both sizes of the Dominion Ash snare drum are priced at $229 street, while the Dominion Standard snare is priced at $119.

You can view the complete range of snare drums below.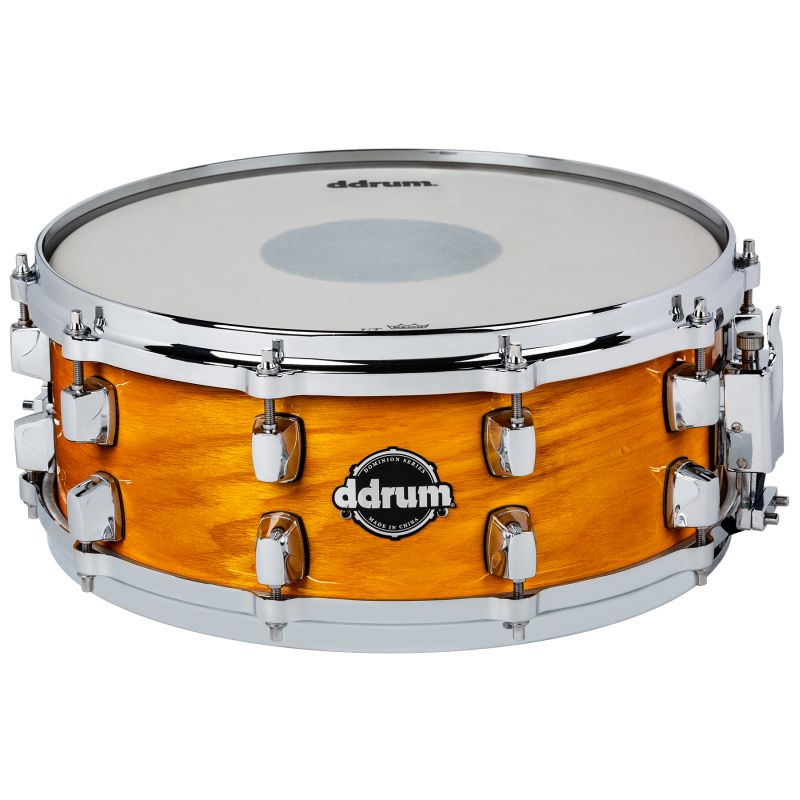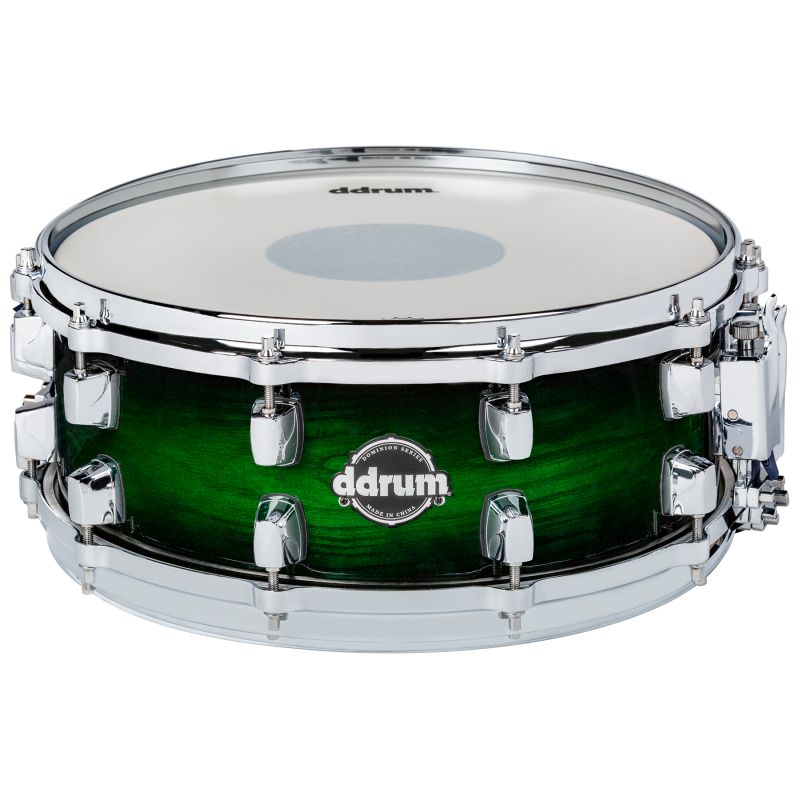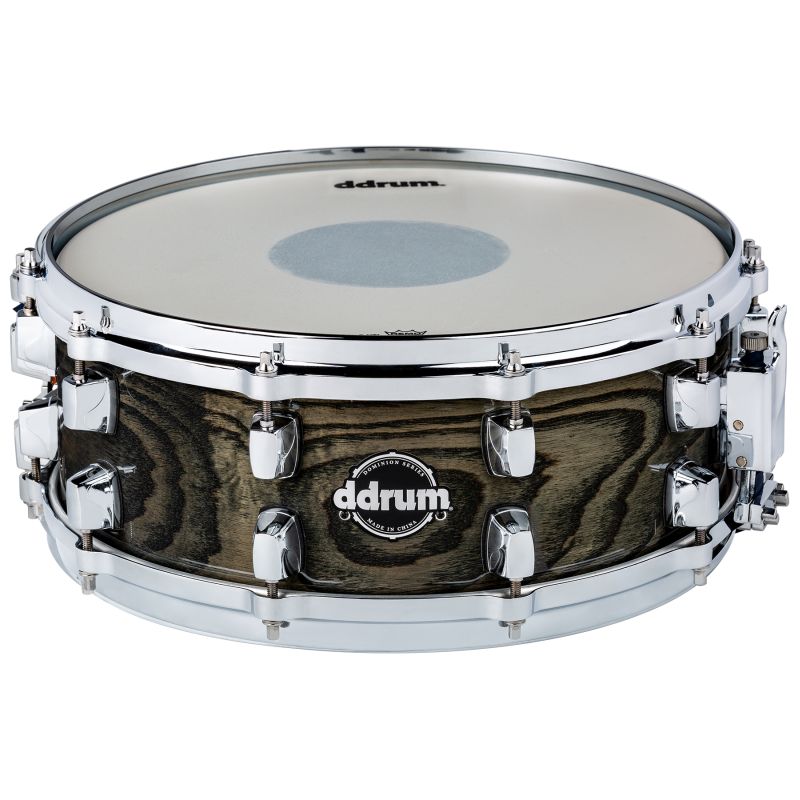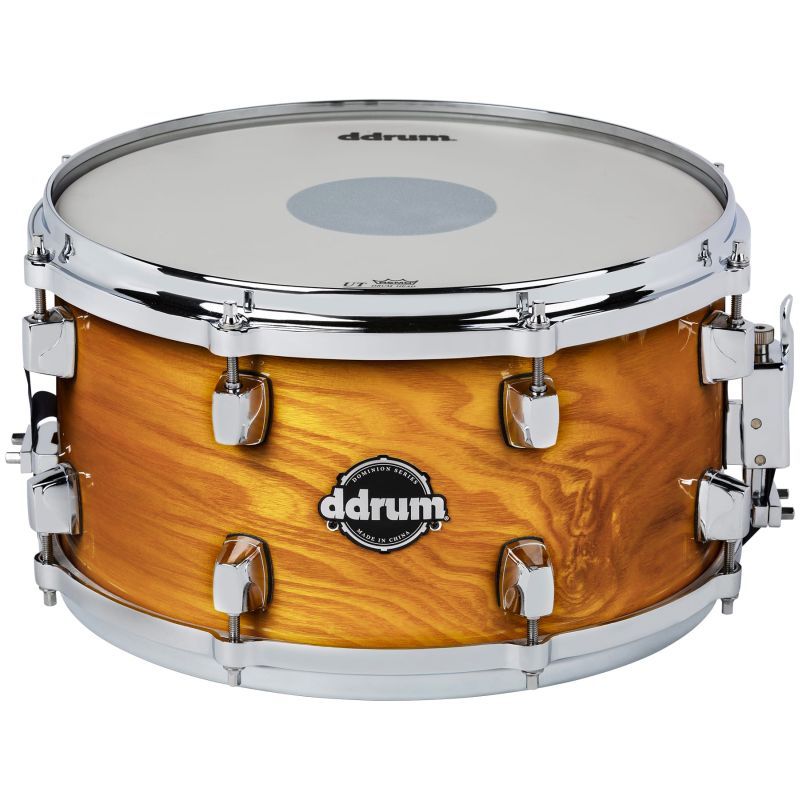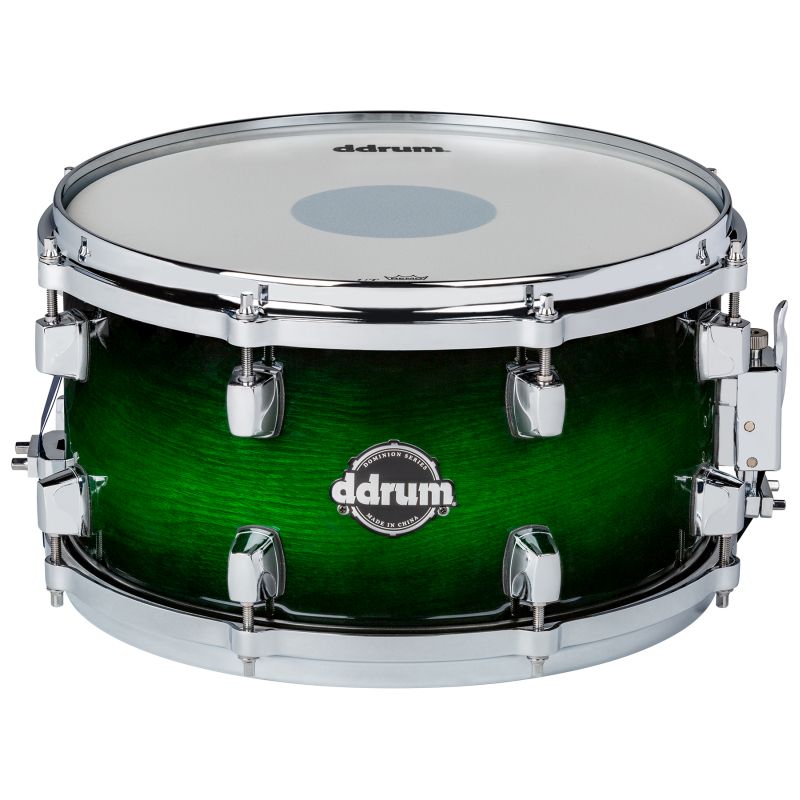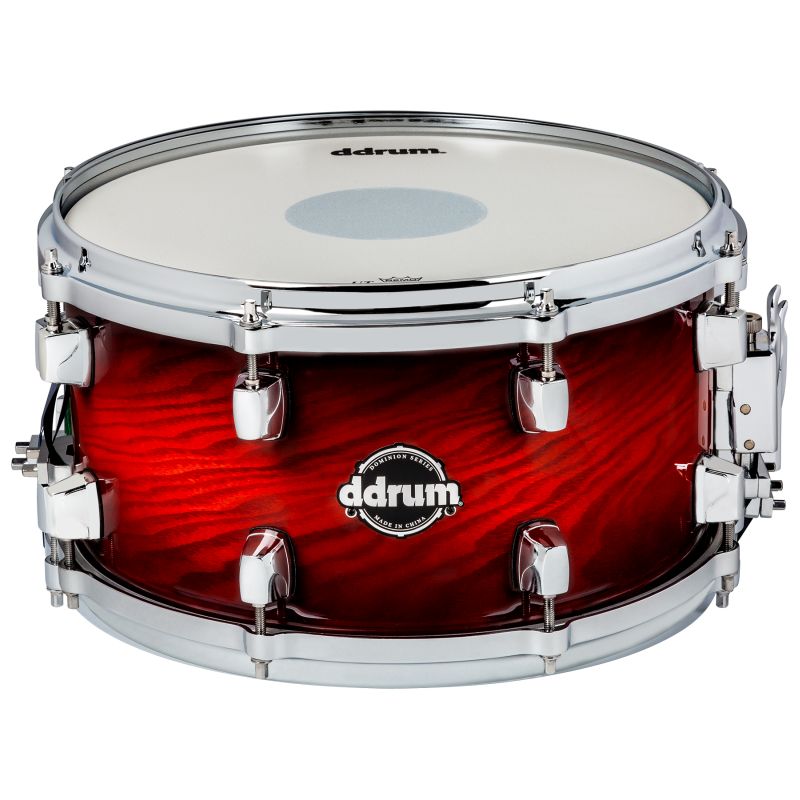 Dominion Standard 7 Snare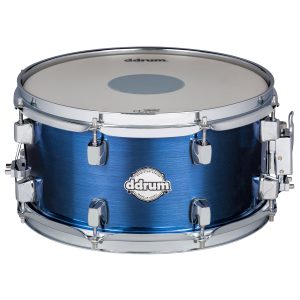 Check de onderstaande socials voor meer informatie over dit merk.