DAVE MUSTAINE was 'bothered' by the fact that METALLICA used his music after his departure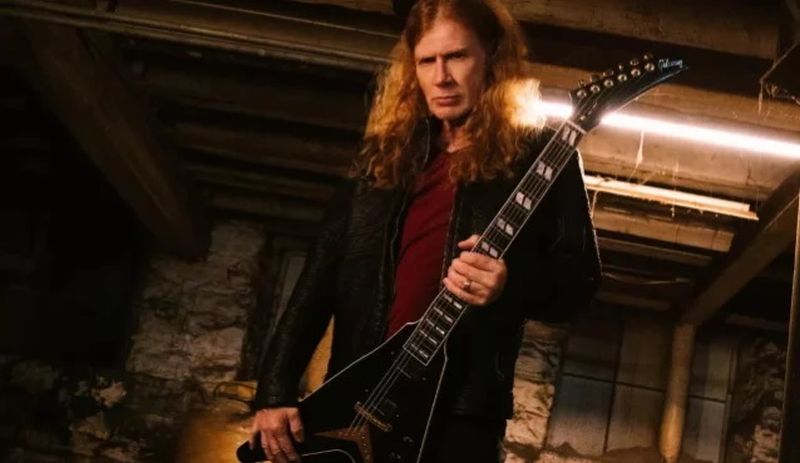 In a brand new interview with podcaster Joe Rogan of "The Joe Rogan Experience", Dave Mustaine reflected on his 1983 dismissal from METALLICA and the formation of MEGADETH. When asked if went "right into" MEGADETH after his exit from METALLICA or if it took him some time to plot his next move, Dave said : "I think in my mind I went right into MEGADETH, but at the time I was still kind of trying to digest everything that took place.
"The thing that bothered me the most was I had all my music, and I left it behind and I said, 'Don't use my music.' And of course they did. They used it on the first record (1983's 'Kill 'Em All'), on the second record (1984's 'Ride The Lightning'). There's parts of my music on a song on the third record (1986's 'Master Of Puppets'). All the solos on the first record are mine, except that they're just performed by Kirk (Hammett, METALLICA's current guitarist). And (they're) close but not the same. And he's not a bad guitar player."
When asked if he got royalties for that, Mustaine said: "Well, most of 'em, yeah, but Kirk got my royalties for (the song) 'Metal Militia' (from 'Kill 'Em All') for many, many years. And he has to see the check, so I know somebody saw that I wasn't getting paid.
After Rogan noted that Mustaine feels both "sadness and bitterness" over his departure from METALLICA, Dave said: "Not bitterness — I'm over it. It's just money. At the end of the day, my happiness and my family and my wife and my children are more important to me than anything in this world. I love our fans. I have so many things in this life that I'm happy about. But, man, it's my family. And obviously my relationship with God. I take that very, very personal. And I don't talk to people about it; I don't push it on 'em at all. It's my thing. And I just look at it like where I'm at right now… Yeah, I was 20 (years old) in METALLICA, and now, look at me, I'm 60 years old in MEGADETH. And I'm a Grammy winner. I'm a New York Times best-selling author — all these things."
In a 2009 interview with Norway's Lydverket, Mustaine said that he was "so hurt" by getting kicked out of METALLICA for allegedly drinking too much. "I said, 'What?! No second chance, no warning? C'mon, we all drink. C'mon.'" he recalled. "And (they were like), 'No, that's it. You're gone.' And I was like, 'All right.'"
Mustaine also went on to claim that an altercation with METALLICA frontman James Hetfield led to his being fired from the band.
"I was selling pot," Dave said. "When I would go play in concert, people knew that my pot was sitting in my apartment just saying, 'Go ahead and keep me company.' So I was broken in on. People stole everything that I had; all my stash. And I figured, screw this. I'm gonna get some dogs to stay in the apartment when I leave. So I got two dogs and I took one of them up to a rehearsal one time and she put her paws up on Ron's (McGovney, METALLICA's then-bassist) car. And James kicked it right in the side. And I was like, 'What did you do?' (And I was like) 'It's a dog, it's what they do. You don't kick animals.' So we went into the house, and we started arguing some more. And I ended up punching him in the face and I think that was the root of why I lost my job."
Megadeth is gearing up for the release of their new album, 'The Sick, the Dying… and the Dead!', due out on September 2nd on Universal Music Group.