DARK SARAH release live video for "Melancholia"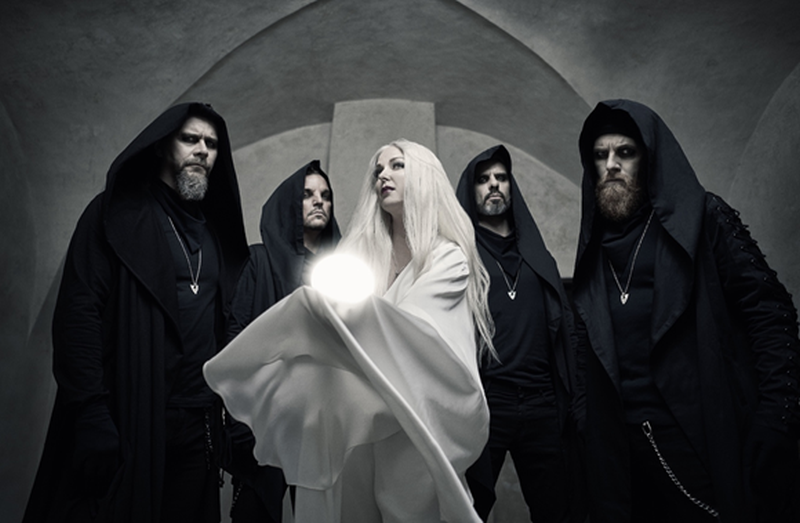 DARK SARAH released a live version of "Melancholia", taken from their fourth studio album, Grim, released in July 2020.
Watch the live video for "Melancholia" below.
Heidi Parviainen states:

"'Melancholia' is a dark (and maybe the saddest) song on Grim, yet it is also very powerful. In my opinion, it also contains the most beautiful guitar solo of the album. 'Melancholia' is the name of a blue orb which provides magical powers to the protagonist Luna. In the song, Luna sees into her past through the orb and learns what has happened to her. She lives through her longings and loneliness once again."
 Pre-Order New Album, Grim, HERE.
Heidi Parviainen on Grim:
"Our new album called Grim is a concept album like its predecessors, but Grim will start a new story line with a modern horror fantasy theme. Musically, Grim introduces a more modern sound and a taste of what's to come in the future – with a "DARK SARAH twist", of course. We´re very happy about this album and it has been really fun to make. Also creating the new visual brand and the Grim world has been an adventure already!"
Grim will be available in the following formats:
– CD Jewelcase
– 2LP Gatefold Black
– Digital Album
DARK SARAH is:
Heidi Parviainen – vocals
Sami-Petri Salonen – guitar
Erkka Korhonen – guitar
Rude Rothstén – bass
Thomas Tunkkari – drums Check de onderstaande socials voor meer informatie over deze band.