Crusadist released a lyric video for The Unholy Grail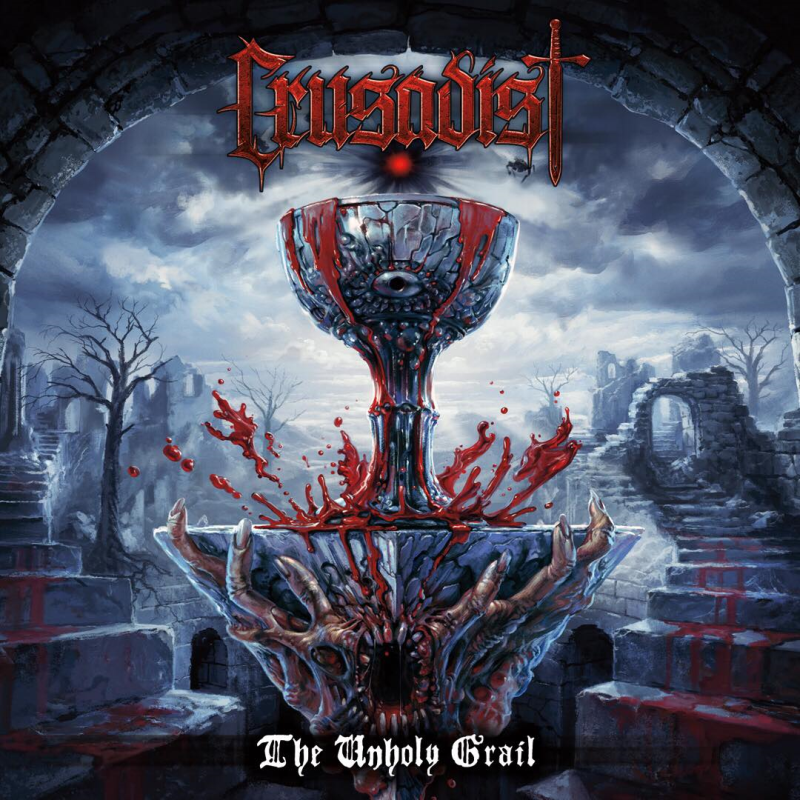 Crusadist release The Unholy Grail on November 29thm reveal lyric video
Crusadist is a Chicago-based Metal band, Forged in the Fires of Death and Thrash. The Unholy Grail is the band's debut album, which will be self-released on November 29. In March of 2019, Crusadist entered Belle City Sound in Racine Wisconsin to begin recording their debut album The Unholy Grail with producer/engineer Chris Djuricic (Origin, Jungle Rot, November's Doom, Gorgasm, Against The Plagues). Mixing and Mastering duties were then handled by Jeramie Kling ( The Absence, Venom Inc.) and Taylor Nordberg (The Absence, Soilwork) of Smoke and Mirrors Productions in Spring Hills Florida. The cover art was created by Swedish Artist Par Olofsson (Immolation, Exodus, Unleashed, Aborted, Braindrill, Against The Plagues).
As a preview for the album, you can check the lyric video for The Unholy Grail AT THIS LOCATION.
The Unholy Grail is set to be released on November 29, 2019 (Black Friday) and will be available on all major digital distributors, as well as on physical format in digipaks. The digipak layout was designed by Ryan Kasparian of Burial Clothing in Eerie Colorado.
PRE-ORDER:
* Bandcamp
* Apple Music
* Amazon

Check de onderstaande socials voor meer informatie over deze band.