CHARLIE BENANTE on playing with PANTERA: 'I don't think I've ever been so judged in my life by people' In a new interview with Knotfest.com, ANTHRAX's Charlie Benante revealed that he sought the advice of EXODUS guitarist Gary Holt before he played his first show with the newly reconfigured PANTERA. For nearly decade, Holt filled in for SLAYER guitarist Jeff Hanneman, after the latter was unable to tour and eventually died.
"I felt Gary adapted so well (to SLAYER)," Benante said. "And more importantly, fans accepted him. Because he was Gary Holt. And it's fun to replace a member in a band that's been so established and people grew to love. And there's a certain style that goes with it. It's tough on the person coming in, of course, because you have to ask, 'Am I going to be accepted? Am I hitting these things right? How much of myself do I throw into this?' So it's a little bit of a struggle. You either have to go full-on, or you don't. I think Gary played a lot of Jeff's stuff like Jeff, but he also had Gary in there too. And for me doing the Vinnie (Paul Abbott, late PANTERA drummer) thing, I'm trying to do it as close to Vinnie as possible, because that is so much of that PANTERA sound. The aggressiveness of those drums, the way they're tuned: they cut through the rest of the instruments in the band."
Benante acknowledged that he and guitarist Zakk Wylde — who is also a member of the current incarnation of PANTERA — are resigned to the fact that they can't please everyone when it comes to filling the shoes of the late Abbott brothers, Vinnie Paul and "Dimebag" Darrell.
"There's one thing I noticed and it still makes me scratch my head," Benante said. "I don't think I've ever been so judged in my life by people. And I don't understand. People can be really rotten. I don't think they have the ears or the eyes that most people do, and they're so judgmental about it. It's like, man, let it go. You know what I mean? Don't personally attack me or Zakk for something that you have inside of you. You have a problem with something. And it's like you gotta find some way that is somewhat…"
He paused and continued: "I've been doing this for over 40 years. Don't fucking judge me. If I if I didn't do my homework, then fucking judge me. But I did my homework. And if something is off somewhere, is that the thing that you pick on? You don't pick on the 95 percent of the other stuff where pretty much I tried to stay as accurate as possible?"
Wylde and Benante, along with PANTERA's surviving members, vocalist Philip Anselmo and bassist Rex Brown, are headlining a number of major festivals across North America and Europe and staging some of their own headline concerts. They will also support METALLICA on a massive North American stadium tour in 2023 and 2024.
According to Billboard, the lineup has been given a green light by the estates of the Abbott brothers.
Last December, Benante told "Trunk Nation With Eddie Trunk" that Dimebag and Vinnie are a big part of the new PANTERA show.
"Before 'Planet Caravan' starts, we have this video that runs with a little piece of the song 'Cemetery Gates', and it's basically a tribute to Dime and Vinnie," he explained. "I mean, Dime and Vinnie are all over the place. They are on my drum kit. Zakk has patches with them. But even in spirit, they're there.
"Before we went on, Sterling Winfield, who was very close to Dime and Vinnie — he basically engineered the last three records that PANTERA did — he brought me a pair of Vinnie's old gloves, and he brought me one of Darrell's old wristbands that he wore," Benante added. "And I put the wristband on and I played the show with that wristband. And I put the gloves in my pocket. So I had both of them with me that night."
Regarding how he prepared for the PANTERA live performances, Charlie said: "When I talked to Philip back in — it was, like, the end of December (2021) about this, that day, I hung up the phone and I immediately started to get my head into PANTERA mode and just figure things out. Because I knew these songs, but I didn't know how to approach playing the songs, how I'm gonna do this. And the one thing I wanted to do is I just wanted to play it like Vinnie. When the fans hear it, when anybody heard it, I wanted them to be able to close their eyes and I wanted it to sound like Vinnie."
Charlie also talked about his musical chemistry with Rex, saying: "That's the thing. I didn't know how we would kind of come together and when we would make the connection. But I've gotta be honest with you, when I went down to New Orleans in September (for the first rehearsals) and it was just me, Rex and Philip. And after the first day, Rex and I, we had such a connection, and he said to me, he was, like, 'Dude, when I close my eyes, I feel like it's Vinnie up there.' So that made me feel so good when he said that. And Philip said the same thing too. So I was so happy about that. Because, honestly, I really did my homework. We're talking these tiny little nuances — things that maybe people wouldn't hear — I'm putting 'em in there because it's important to me to deliver it just like Vinnie would."
As for his drum setup for the PANTERA show, Benante said: "It's a totally different configuration (to what I play with ANTHRAX). I'm playing more like Vinnie's kit, the way Vinnie played it. I wanted to play a kit like that because it gave me a bit more of a challenge. And I can't add more drums to it, because I just wanted to have the two toms in the front — floor toms — so I'm just sticking totally to the way he had it, and I wanna play it exactly like he had it and it sounds exactly how he had it too. So that's how I approach this."
Charlie went on to say that he doesn't understand all the negative comments that have been directed at him and the other members of PANTERA for trying to keep the band's legacy alive.
"This was never a reunion," he explained. "How can it be a reunion without Vinnie and Dime here? Sometimes people will send me something, and I see things online, and it's so disrespectful to both Darrell and Vinnie, and it's totally disrespectful to us too. And it's just, like, 'Man, if you don't wanna come, you don't have to come.'
"One of the first things I said to Philip on the phone, I said, 'This, to me, is more on an emotional level than any other level.' This means a lot to me personally, to go out there and represent those guys and represent the PANTERA name," he continued. "And that's all I'd ever want for me. I don't care about it financially and stuff like that; this, to me, I had to do this. I didn't wanna see anybody else playing these songs but me up there."
Reflecting on his initial conversation with Anselmo about taking part in the reformed PANTERA, Charlie said: "I was so excited about it. I said, 'Thank you for thinking of me.' And they were, like, 'There was nobody else.' And that made me feel really good. Because they knew my relationship with Darrell and they knew my relationship with Vinnie. And I loved those guys, and I love these two guys just as much."
Earlier this week, PANTERA announced asecond Budapest show, as the replacement of the cancelled show in Vienna. 
PANTERA has a string of dates throught Europe, America and South Aerica scheduled so far. Reportedly, there are negotiations going on about making new music.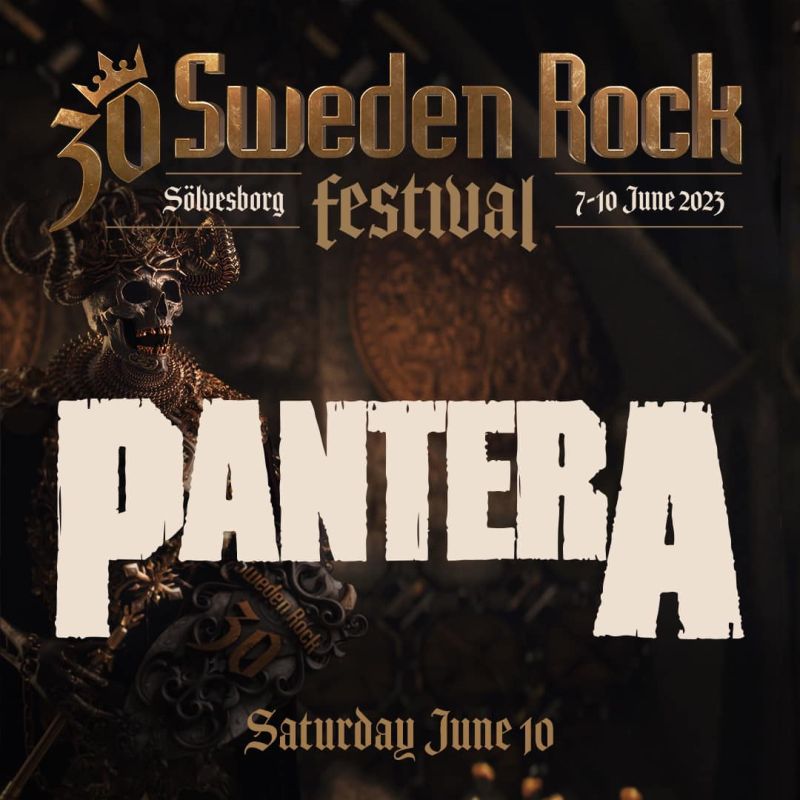 It was first reported in July that Anselmo and Brown will unite with Wylde and Benante (ANTHRAX) for a world tour under the PANTERA banner.
Anselmo and Brown, along with Wylde and Benante, will headline a number of major festivals across North America, South America and Europe and stage some of their own headline concerts.
According to Billboard, the lineup has been given a green light by the estates of the band's founders, drummer Vincent "Vinnie Paul" Abbott and guitarist "Dimebag" Darrell Abbott, as well as Brown, who last year said Wylde wouldn't tour with PANTERA if a reunion were to happen. It's unclear what changed his mind.
PANTERA will play its first shows in over 20 years in December 2022, starting with a co-headlining slot at Mexico's Hell & Heaven Metal Fest and Monterrey Metal Fest, followed by appearances at three Knotfest festivals in South America. There will also be a one-off show with JUDAS PRIEST in São Paulo, Brazil and a headlining concert in Santiago.
Remaining confirmed dates so far:
May 26 – Sofia, Bulgaria – Armeets Arena
May 27 – Bucharest, Romania – Metalhead Meeting Open Air Festival
May 30 – Budapest, Hungary – Barba Negra
May 31 – Vienna, Austria – Gasometer
Jun. 2-4 – Nürburgring, Germany – Rock Am Ring
Jun. 2-4 – Nürnberg, Germany – Rock Im Park
Jun. 05 – Lodz, Poland – Atlas Arena
Jun. 8-10 – Hyvinkää, Finland – Rockfest
Jun. 10 – Sölvesborg, Sweden – Sweden Rock Festival
Jun. 12 – Prague, Czech Republic – O2 Arena
Jun. 13 – Berlin, Germany – Verti Music Hall
Jun. 15 – Copenhagen, Denmark – Copenhell
Jun. 15-18 – Dessel, Belgium – Graspop Metal Meeting
Jun. 21 – Hamburg, Germany – Edel Optics
Jun. 22-24 – Oslo, Norway – Tons Of Rock
Benante told SiriusXM's "Trunk Nation With Eddie Trunk" about how he plans to approach the PANTERA gig: "I can't go do this as the drummer from ANTHRAX because it would be a different sound completely. So the way I'm gonna do that is if you close your eyes, it's gonna sound like it's Vinnie, basically. And that's how it's gonna be. The sound is gonna sound exactly like him."
Wylde said that he had a similar mindset. "You approach it the same way as you do when I'm playing with Ozzy," he said. "Obviously I've gotta learn (Randy) Rhoads's stuff and I've gotta learn Jake's (E. Lee) stuff, and when I was doing the (BLACK) SABBATH stuff, you learn it and do it as faithful as you can. Charlie's gotta learn all of Vinnie's parts. You approach it as if you're in a cover band. When we do the ZAKK SABBATH stuff," referring to his BLACK SABBATH cover band, "I don't start changing lyrics midway through 'War Pigs'. You learn the songs — so that's what you do."
A year ago, Anselmo said that he was up for reuniting with Brown for a special tour celebrating the music of PANTERA. The 54-year-old singer, who has spent the past few years playing a PANTERA-centric set with his solo band, THE ILLEGALS, discussed the possibility of re-teaming with his former PANTERA bandmate during an interview with Brazil's Inside With Paulo Baron. Asked if he and Rex would be open to playing some shows in celebration of PANTERA's legacy, Anselmo said: "If Rex and I had a show to play, or we were ever gonna be on stage again together, I would welcome it with open arms. I love Rex. And he'd be the same way. We're brothers forever. So playing on stage together, or doing some shows together, is not out of the question. It could happen."
In April 2021, Rex told Eonmusic that he and Philip still get offers for a PANTERA tribute tour. "But if you don't have the other guys in the band, it's not going to sound the same," he said. "If we were ever to do something like that, it would have to be spot-on, or I wouldn't do it. It would be a tribute."
Talk about a possible PANTERA "reunion" intensified when Anselmo regularly joined Wylde's BLACK LABEL SOCIETY to perform PANTERA's song "I'm Broken" during DOWN's 2014 stint on the "Revolver Golden Gods Tour". That buzz only got stronger after Brown joined the jam on May 23, 2014 when the tour swung through Texas.
Up until his passing, Vinnie remained on non-speaking terms with Anselmo, whom the drummer indirectly blamed for Dimebag's death.
Vinnie Paul and Dimebag co-founded PANTERA. When PANTERA broke up in 2003, they formed DAMAGEPLAN. On December 8, 2004, while performing with DAMAGEPLAN at the Alrosa Villa in Columbus, Ohio, Dimebag was shot and killed onstage by a troubled schizophrenic who believed that the members of PANTERA were stealing his thoughts.
PANTERA is managed by Scott McGhee of 1 Degree Music Entertainment. The band's legal representative is Nick Ferrara And Associates. PANTERA is booked internationally by Rod MacSween at ITB. Artist Group International will book PANTERA's North American dates, with Dennis Arfa and Peter Pappalardo as the responsible agents.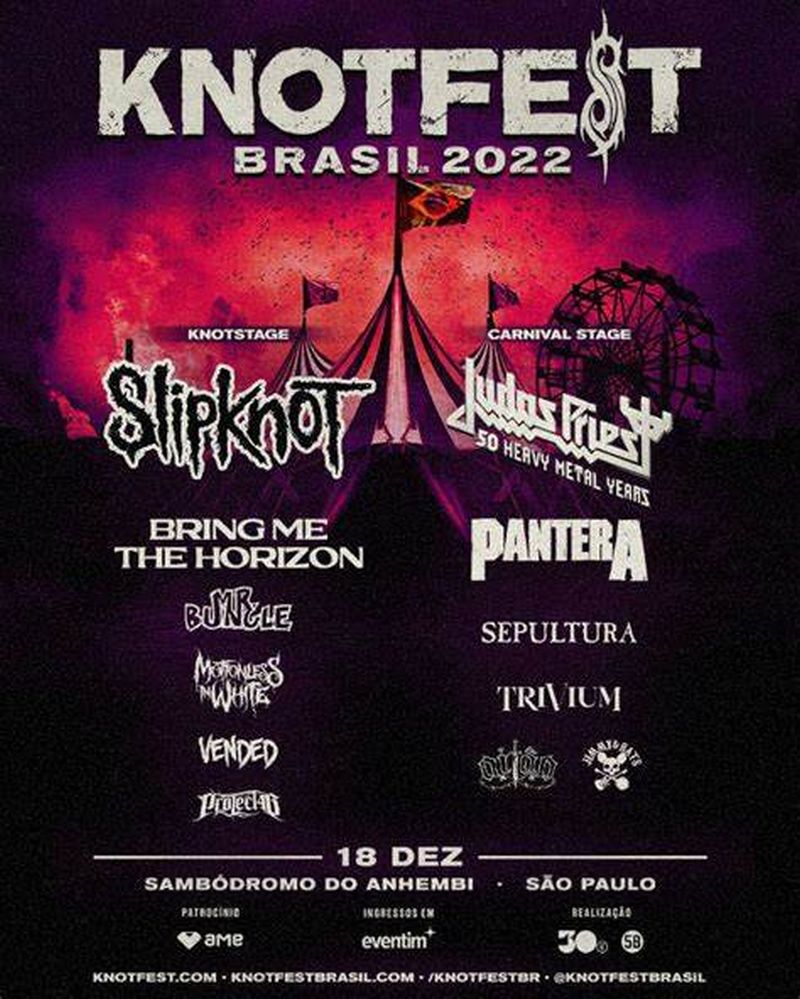 Pantera is one of the most successful and influential bands in heavy metal history, combining elements of hardcore and thrash to create a menacing sound that many acts have tried to replicate. Created by late brothers Vincent "Vinnie Paul" Abbott on drums and "Dimebag" Darrell Abbott on guitar, Pantera broke through following the release of their fifth album, 1990's Cowboys from Hell, with new singer Phil Anselmo and the 1992 follow-up Vulgar Display of Power, with the simplicity of tracks like "Walk" gaining the band mainstream popularity.