CANDLEMASS premiere a video for 'Porcelain Skull'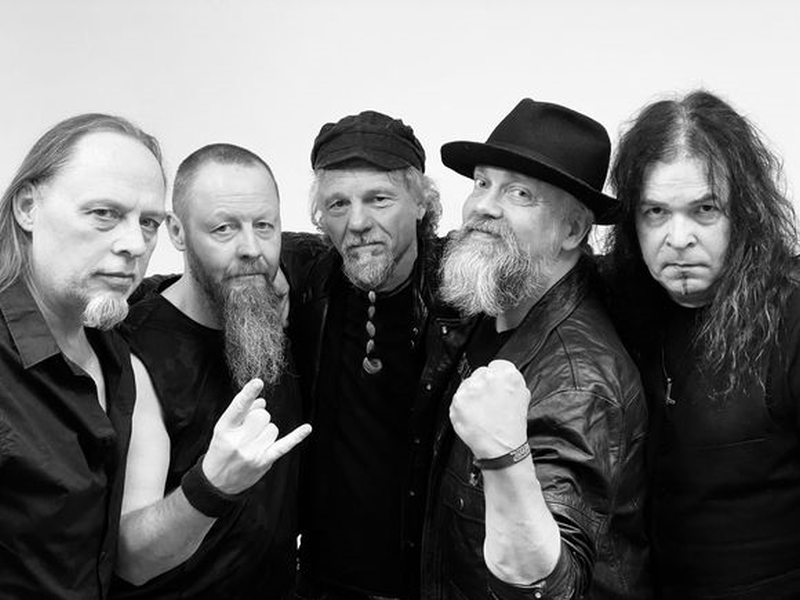 CANDLEMASS premiere a video for 'Porcelain Skull' from upcoming 'The Pendulum' EP
Legendary classic doom icons CANDLEMASS who, in addition to their recent Grammy nomination, just won a Swedish Grammy for 'Best Hard Rock' act, recently announced the release of their new EP, entitled The Pendulum. Due out on March 27th via Napalm Records, The Pendulum features a selection of never-before-heard, unused tracks cut from the The Door To Doom recording sessions.
Watch the new video for 'Porcelain Skull' HERE
The pre-order of 'The Pendulum' EP is now available HERE.

Says band mastermind, Leif Edling:
"I think the video really captures the schizophrenic lyrics to the Porcelain Skull song. It is about the eternal battle with our dark selves. Avatarium did a fine version of it on their latest album but this one is rawer and harder, hits you right in the face!"
Tracklisting:
1. The Pendulum
2. Snakes Of Goliath
3. Sub Zero
4. Aftershock
5. Porcelain Skull
6. The Cold Room

CANDLEMASS are:
Leif Edling: Bass
Mats "Mappe" Björkman: Guitars
Jan Lindh: Drums
Lars "Lasse" Johansson: Guitars
Johan Langquist: Vocals

CANDLEMASS live:
April 11: SWE – Stockholm / Södra Teatern
April 12: SWE – Stockholm / Södra Teatern
April 18: US – Houston, TX / White Oak Music Hall
July 11: BUL – Chelopech / Park Korminesh
July 17+18: NED – Eindhoven / Dynamo Metal Fest Check de onderstaande socials voor meer informatie over deze band.