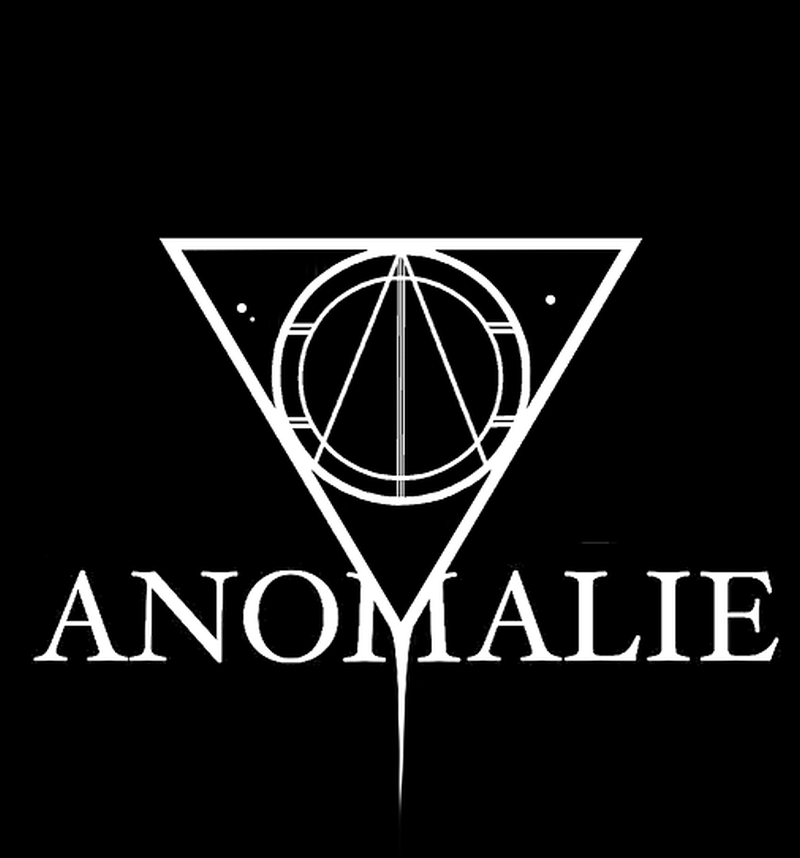 Christian 'Marrok' Brauch: "As soon as it comes to emotions, you cannot measure it. So you can only please yourself and your own expectations and they are rising with every release that I am doing and with each year that I am growing older"
Harakiri For The Sky herbergt tal van muzikanten die ook actief zijn in andere bands of een eigen langlopend project hebben in innovatieve post black metal stijl. Anomalie is al sinds 2011 het muzikale vehikel waar Chris 'Marrok' Brauch zijn inspiratie in kwijt kan, naast zijn werk als live sessiegitarist bij Harakiri For The Sky. 'Tranceformation' kwam onlangs op de markt als vierde volledig album en vertoont een bijzonder interessante muzikale evolutie die uitnodigde tot vele vragen. We hingen dan ook bijna een uur aan de lijn met de bedachtzame Marrok die heel openhartig spreekt over zijn passies en drijfveren in het leven en de kunst.
Vera Matthijssens Ι 13 januari 2022

Anomalie happens to be your one-man-project (with many friends), but since the beginning you went through quite some developments. In the beginning it was post black metal, then you started to add other elements, but I think 'Tranceformation' is a kind of amalgamation of everything, don't you think so?
Yes, it opens a new chapter somehow, it comes together very nice with the fact that it comes out on the tenth anniversary of the whole project. In those ten years there were already two chapters. The first two albums were quite different, also when it comes to the vibe and the contents of the lyrics and everything, than what it is nowadays. Then we had 'Visions' and 'Integra', which are very important developments for me. 'Integra' was one track too short to be an album, so it is an EP, but for me it has the full value of the other releases. 'Visions' and 'Integra' were that second step, but you are right that the new album is something else, at least one step forward. It opens a lot of doors for what is next.
Maybe you are already thinking of that now…
Yes, I am working already on some ideas.
But creating the beginning of 'Tranceformation' was quite difficult I think. Can you tell something more about that?
In a certain way I had to find out that my techniques that I always used for previous releases and tried to improve certain aspects, did not work this time. In the past it was always pretty easy to find out where I wanted to go next, but now there was some kind of closure with the way I had chosen until then. I am really satisfied until today with the result it achieved. It was kind of the maximum of that kind of expression for my taste and my own level of quality, so it was for the first time very clear for me to really change the things into something else, without losing my own identity. I am not the type of guy that just repeats things, just because they worked out well, so I decided to go forward and do something that I had not done yet for myself. It started pretty difficult, because there came a point where I realized: 'okay, nobody is telling me where to go', I had so many choices, because I am a very open-minded musician, so there were quite some new influences that popped up in my mind but I did not want to change just for the sake of doing something new. There are some bands where you can hear that they really forced themselves to do something different. I did not want to end with a forced sounding record, but with a natural progression. Some of the ideas that I had with bringing in new influences, were maybe musically kind of interesting, but they did not feel natural. So I was not really satisfied with a lot of ideas that came out. I wanted to reach the overall quality of what I have done, which is more and more difficult with each release, because it is a soft term: what is quality in that matter in emotional music, not technical music. You cannot measure it by numbers, this record is better than the other, because it is more technical. As soon as it comes to emotions, you cannot measure it. So you can only please yourself and your own expectations and they are rising with every release that I am doing and with each year that I am growing older. That was another point: all the ideas that I had firstly for the new record, were at the same kind of quality that I had before and that was somehow not enough. I ended up with a writer's block for almost a year. I was not used to that, let's say that I was comfortably coming up with new ideas the years before and it always worked fine. For the first time I had that long period of trying and trying, but never finishing something to my satisfaction and that took me until one and a half years ago and then suddenly something happened. All of a sudden it worked and I am very happy with the result.
Did you put these ideas that did not work aside or did you all throw them away?
I am not really a fan of throwing away the ideas, so I keep them, but to be honest, it is very rare that I get back to very old ideas. On the other hand I have the hope that, with the distance in time, some things might just work with another point of view if you go back to them. It might be just one little part that makes the difference to complete an idea that is a lot newer, why not? Nowadays in the digital times it is really easy to keep those ideas somewhere on the drive. I still have guitar tabs from many years ago and I don't see any reason to delete them, I go maybe every two years through them, but usually I don't touch it anymore (chuckles).
Let us have a look at the lyrics. Firstly: are you a spiritual person?
(thinks) That is difficult to say. Compared to the average person on the street, definitely I have to say yes. I spend a lot of time consciously dealing with those topics. How to perceive your surroundings. How to be connected to things both human natured or others. In the system and modern society we learn to live without those instincts, without those skills, without listening to our own body, because we are told as a child already, when something hurts, run to somebody else to tell you what's wrong, which is sometimes important, but in many, many cases when it is not about super serious things, you can better get back to the basics of learn to listen to your own body and your mind. Don't ignore everything that surrounds you when you are out in more natural surroundings. Give yourself the time to be and to balance your life. In those kind of things, I definitely go a few steps further than many people around me, but on the other hand I have friends and I know people who are way, way further into the whole spiritual realm. I would not dare to say that I am on a level of those kind of people, also I respect them a lot for what they are doing. It is not that I am always sharing the same opinions and views on specific topics, but that is not the point. I appreciate every one who takes the time to find their own way and definition of being a more aware and conscious human being than usual in this world we are living in.
I think most people have lost individuality and go with the flow of work and children…
Many people are just stuck with the problem of being unhappy, but not ready to take any kind of risk to change that. If you want to make a change, it has a certain prize and you have to do something for it and it is not always comfortable, but the result is something you cannot put any price on. There is a lot more valuable than money in this world. For me, everything in life is somehow balanced, all the things are within closed cycles. Whatever we do influences in which kind of cycle we come, a lot of those things are our own choice. We have to open our eyes to things that are not so nice to accept, but everybody has to make his own decisions of course.
In the last song 'Eternal Burden' we have some spoken fragments which are really impressive. 'mother nature never forgives, we must return what was never ours' supported by kind of shamanic chants. Can you tell a bit more about this fragment?
About the words itself, you just have to listen to the part, to know what it is about, but I am also very into sound aesthetics for the opening or the ending of an album. For me it is something very important to end a song – and especially end a record – in a way that it is bringing the listener into a certain mood or in a certain level of awareness. This time I have chosen to close the whole thing by this kind of speech that sums up my perception of the world around us and of humanity where we are all part of, if we want it or not. We have to be honest to ourselves, no matter how much we care more about things around us than others, we are still a part of the problem. We are sitting now on screens, using a lot of modern comfort and tools every single day. Of course, we are also supporting or not supporting things directly or indirectly that are not so good for ourselves and for our surroundings especially. The first important step to accept that and to speak it out loud, no matter how aware you are about those kind of things, it is not a shame to admit that we are still part of the problem, plus we cannot escape the fact that we are humans of this time, but on our own little bubble in universe we can make a difference, to at least decide to do things very consciously and in the awareness that whatever we do has consequences and not just for us. I just wanted to leave the listener with some call for action in a way or at least they can sink into their own thoughts after the last song and not just go on with something else. I hope they will leave their lives for a moment after the last song is done, maybe dive into their own thoughts and stay there and invest a few minutes before picking up their normal life.
Sometimes it reminded me a bit of Our Survival Depends On Us, also an Austrian band. Do you know them?
Yes, I met them already a long time ago, because I have been living in Salzburg for three years where I was even more getting aware of surroundings, nowadays we are not in constant touch anymore. On the 'Visions' album, there is also one of the guys doing a song with me, so we did something together in the past, but I think it is a very different kind of thing. I understand why it somehow reminds some people in some parts, because they also have a wide range of sounds and a certain vibe that is comparable sometimes, but when talking about spiritual people, their kind of music is different than mine. I am still more connected to the black metal roots, in total more aggressive, more dynamic music. I think both bands stand at itself, but there are things you can connect somehow.
I see you recently played a gig, a kind of release party with Triptykon, but Austria is one of the countries with severe restrictions…
Yes recently they changed the rules again, it was two days after our gig. There are some regions in Austria where people are still a bit behind schedule with the way of dealing with the situation. For us it means that our schedule within the next few months will be pretty much playing poker if it will be happening or not. We have to live with it. I was supposed to work on a European tour with other bands, starting next week and yesterday I got the call that it was cancelled, so I hope we can make it later, but as soon as different countries are involved, you have different rules and you have to adapt every day. Right now it is very tricky, because at the same time different countries just changed the security rules. We have to live with it. Of course it affects your work with Harakiri For The Sky as well. And you have played in The Vision Bleak, I did not know that…
That was a short time, because our previous producer Markus (Schwadorf) Stock is the head of the band. While I was recording the 'Visions' record, he asked me if I was free a month later, because they had a one month tour, but the other, original guitarist was not able to attend the whole tour. Due to our friendship I said yes and joined them for that run. It was five years ago and usually I don't have much to do with them. Nice guys, but kind of other personal surroundings than we have here. I don't see them more often than every two years once in a while.
We have a kind of word play as title 'Tranceformation'. On every album you have the title and then the sub title Is that done on purpose?
In the meantime yes. It started with the 'Visions' record where it kind of made sense to underline the red line of the album content. This time I decided already pretty early in the process that I would stick to this and it will remain like that for the next record as well. It adds a kind of piece of identity to the whole thing I would say. Some people are more into word play, others are into numbers. That way I realized already that some are referring to the number 5 and others are totally ignoring that number and they are coming up with the extra names. I try to have both sides in mind to try to remember which song it is (chuckles).
Are there certain lyrics you want to go deeper into?
It is very difficult to give any kind of details, because it takes me three to four times longer to write lyrics than to write the music, but there is always a very clear idea of what I want to say in which kind of song. Most of the times there is a sort of concept for the whole record ready, before I go into detailed lyrics. The fact that it takes me so long to finish these detailed lyrics is because before I find the right words, I am in the position that I know what it should be about. That makes it difficult to find the right words that align with the content in my mind and these words have to match the timing and phrasings. Sometimes I have the right words for what I want to express, but they don't fit into the musical frame, so I have to rethink for a long time about a different expression which is musically more matching. When finishing the words I am just happy that they are done and that they are to my satisfaction. That means that I managed to say what I wanted to say and I think there is a lot to find out if you take your time to get into the material. I don't think that there are many questions about the things I said. I really tried to write in not a too complex way, talking about the choice of words and articulate myself. I consciously decided to keep it simple, to make it accessible to make sure that the message I wanted to bring does not get lost on the way because of sounding too artistic and too complex.
The clean heathen chants and growls are contrasting in an engrossing manner. For those harsh vocals you have invited some guests. One of them in from Belgium: Nornagest from Enthroned. What is your connection with him and how did he end up on the record? And what about Sakis from Rotting Christ?
I am working with Enthroned as tour manager, so I know the guys pretty well. I did not plan in advance to have any guests, it was more a spontaneous thing during the writing of the lyrics for those tracks. As I already told you, before I have the right words, I always have this phrasing and a certain type of voice in my head and both were of Nornagest and later of Sakis Tolis. When writing the lyrics I had their kind of voice in my head all of a sudden to my surprise and it was a decision either to get as close as possible to what I had in my head with my own voice or – because I know both of them for many years – decide to just give them a call and maybe they had some time to add something. That is how it turned out and it was very easy and fun. It didn't take me long to convince them to join. All the instruments were already recorded in a preproduction version, so they had a pretty clear impression of what I had in mind for them to do. It is really cool to have those guys, mainly based on a deep personal respect that I have for them. They are from an older generation than me. They were already in business when I was just a young guy in school studying. People like them are treating our generation with respect although people take it for granted. It is really cool that they are off for a project like this, where they are doing something that is also a bit out of the box of what they are usually doing. I also tried to challenge them a bit (chuckles).
And the violin is also very beautiful in that Sakis track 'Trance V: Cerulean Sun'!
That was a personal joy finally done, because Sara Wolske is playing that violin on the record. She is one of my oldest friends. I talked with her about ten years ago that, at a certain point, it would be nice to have her on a song of mine, because she is one of the most talented classical musicians that I have ever met. When I watch concerts of the orchestra where she is playing in Vienna, it was always somehow triggering me that I still didn't manage to write something where it would match to have a violin, because just for the sake of doing it, that was not my intention either. I was waiting for the right track to do it. This song was already quite finished and kind of done with synthesizers that were sounding similar to violin or strings. At that moment I remembered our talk many years back. I caught up with her to record the whole thing again with real violin. We managed to do that together and it really sounds way much better with a real instrument.
Did Anomalie play a lot of concerts in the past (before covid-19 interrupted that)?
Anomalie was only a studio project until six years ago. After that it went pretty quick to become a full-blooded live band. We did two shows in 2015 and after those two shows we got the opportunity to do a full European tour already back then. In total we have now four European tours in four years, so that went pretty well, especially because, besides those touring, we also did a number of single shows in a row. We cannot take too many shows on several weekends, because of my schedule with Harakiri For The Sky. The calendar is rather full, that is nice, because many years ago I made my decision to give my priority for playing live on the other band and that is okay. Besides those touring weeks we are not playing live that much with Anomalie and that gives the whole thing a sort of exclusive feeling, also for us. Whenever we have a show, it is pretty special. Now I have a totally new extended live line-up with an extended production, because of those new vocal techniques, there are also choirs with different harmonies and voices in the background. I am a fan of having a live band before you on stage that creates everything you hear live on stage and not too much coming from samplers or something like that. That was the reason why I invited different vocalists who will join us on selected gigs in 2022. Then we are three guys singing those parts in some songs and there are five voices (with two guitarists) to sing the choirs. In total it means that we are eight guys on stage, plus the crew, which is a lot of people involved and that comes with some challenges about the shows, but I have this picture in my mind for quite a long time and I wanted to see it happen. So we used the corona break to make everything ready. Like you said, a few weeks ago we played the first show with the new guys. It will happen with the full line up in 2022. I am looking forward to it. Not too many shows, because I have also my other band(s), but let us hope for the best.
Can you add some thoughts about video clips?
Now we have a video clip with an actress for 'Trance I: The Tree' and I have one specific idea for another track, but I had to postpone, because there was too much going on at the same time for me in the last few months. To be honest, I am not sure if this will happen the way I have it in mind, we have to discuss that with the label and everything, because of course, such an idea also creates some bills and we have to see if it makes sense to do another clip for this album or not.
Who did the artwork?
That was Chris Kiesling from Misanthropic-Art. It was the first time working with him. As we said in the beginning of the interview that it felt like beginning a new chapter, I wanted to pick up the opportunity to change some things. It has been the same for the last few years, so after three or four productions in a row with the same studio, with the same graphic artist, I decided to change both of them. Work in the studio went super smooth and also when it was about everything graphic, it was a good choice, because the artist caught very quickly the essence of what I am doing/ I gave him a bit freedom to add his own input on the material that I sent him in advance and it went really well. It will not be the last time working with him.
So it was the first time that you entered the Woodshed Studios with famous producer V. Santura. Was that a big difference?
Yeah we really appreciated what Markus Stock was doing on the previous productions, for that type of music it was ace and the sound turned out pretty much on spot. But I was aware that, with the new direction of the music, there are also some production decisions that have to be made differently. I did not made the change because I was not satisfied or something like that, it has nothing to do with the previous studio, but because I had the feeling that we had reached the point when things got a little bit too much into routine, after three productions with the same people involved, you start to do some things automatically, always the same because it worked last time. That is sometimes good, but for some things it is also a bit in the way of exploring your taste. So I decided basically by gut feeling to change something and change the surroundings of recording this one. I got a few options in mind. In the end we decided to work with Victor. And the first hours there, it was clear that it was a very good decision. I am a sound engineer myself, in the live business, but not so much in the studio, but I have ideas about gear and aesthetics and Victor turned out to be very much on my wave. We had almost no discussions about things. It turned out to be really nice working with him.