AMORPHIS: 'The Official Story Of Finland's Greatest Metal Band' book now available in English for first time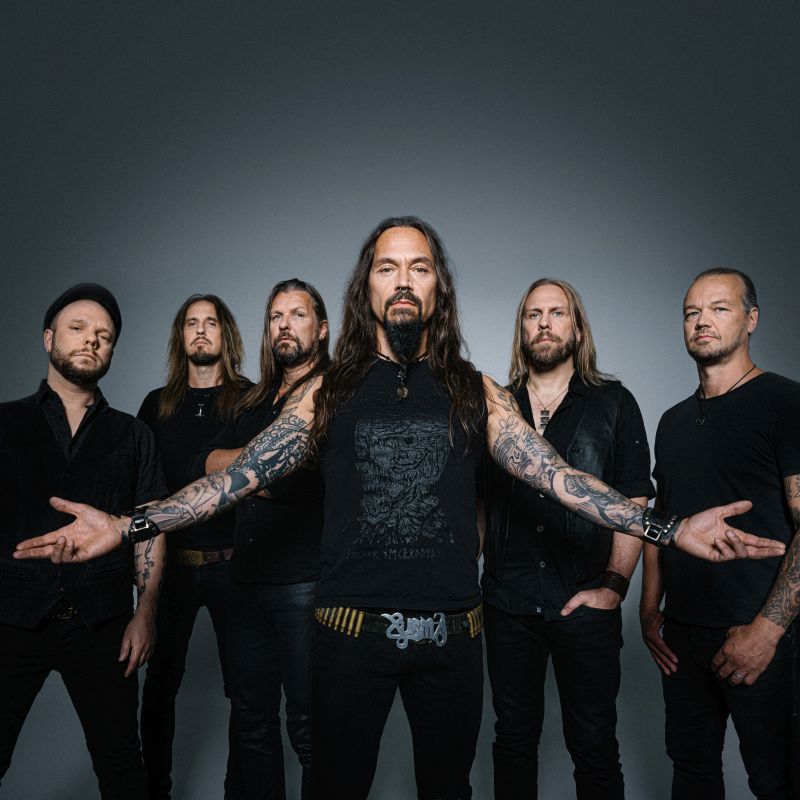 Decibel Books has announced the publication of "Amorphis: The Official Story Of Finland's Greatest Metal Band", a fully authorized biography of the Finnish metal institution. Packed with tons of rare and never-before-seen photos, as well as a 16-page color section, the 360-page hardcover is exclusively available for pre-order in North America via decibelmagazine.com. Copies are expected to ship in early 2023.
Finally granted a proper English translation, "Amorphis: The Official Story Of Finland's Greatest Metal Band" expertly charts the group from their preteen/pre-AMORPHIS era to their rise as Finland's most essential death metal band, through their bold integration of doom, folk and progressive rock on metallic milestones like "Tales From The Thousand Lakes", "Elegy" and "Circle".
Author Markus Laakso paints an engaging portrait of the rapid ascent, creative and commercial failures, and triumphant rebirth of AMORPHIS through in-depth interviews with every current and former member of the band, as well as their countless collaborators from throughout the group's incorporable career. From their earliest days as part of the late '80s/early '90s underground tape-trading scene, through their current position as internationally lauded extreme metal icons, the members of Finland's AMORPHIS comprise an essential chapter in the last three decades of heavy metal history.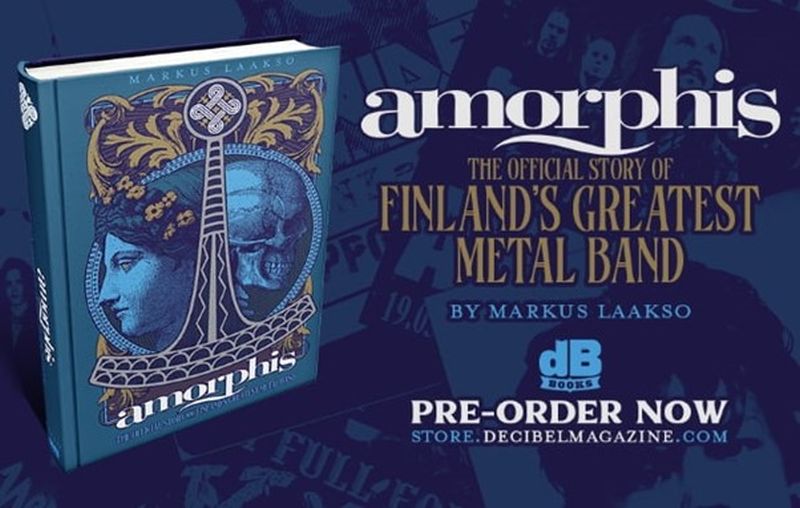 AMORPHIS released a special 'On The Dark Waters' 7″ earlier this year. The 7″ can be ordered now, AT THIS LOCATION.
In addition, AMORPHIS have launched the first episode of a documentary giving insights into the band's studio work. Watch drummer Jan Rechberger as he discusses his part of the album recording process, for which he cooperated with Oskari Auramo among others, over on YouTube below.
In addition, the band has launched a special collaboration with "Pook Watches" for a unique collector's item: Pook On The Dark Waters-watch.
The watches have a 3-year warranty and their components have been selected so that the watch is functional for a long time and serviceable by a clocksmith. All units are assembled at Pook's watch workshop in Joensuu, Finland, and will be crafted as a limited edition with each package featuring a greeting signed by the band. Delivery of the watches will begin in the Spring of 2022. Pre-orders for the watches can be placed starting from today at www.pookwatches.com.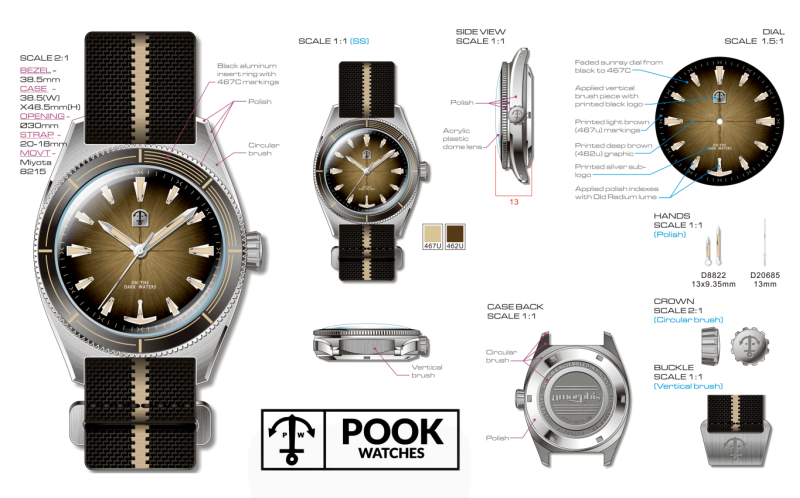 Jan states: "Of course, the production process was a bit different this time because of the Covid situation; everything had to be done remotely, so Jens [Bogren; producer] wasn't there to kick our a**es. But overall, the result will stand the test of time a bit better than our previous records in my opinion as it's even more progressive and even more unpredictable: it's a bit longer songs and I think even heavier, rhythmically more interesting and a sort of rougher."
Once again adorned by artwork provided by Valnoir (ALCEST, PARADISE LOST etc.), »Halo« was recorded, produced and mixed by Jens Bogren (Fascination Street Studios) while mastering duties were handled by Tony Lindgren.
'The Moon' instantly now, AT THIS LOCATION.
Pre-order the album physically, pre-save it or pre-order it digitally to receive 
»Halo« will be available in the following formats:
– CD-DIGIPAK
– 2LP IN GATEFOLD:
black

picture

gold (wholesale excl.)

red (US excl.)

blue marbled (band shop excl.)

yellow/blue marbled (Atomic Fire excl.)

orange marbled (Napalm Records & UK excl.)

red/blue marbled (Levykauppa excl.)

white/blue marbled (EMP + US excl.)
– BOX SET (incl. 2LP, excl. »Live In Europe 2018-2019« bonus CD, flag, slipmat and button):
white vinyl

green/blue marbled vinyl (Atomic Fire excl.)

silver vinyl (EMP excl.)
– TAPE (Levykauppa excl.)
»Halo« – Track Listing:01. Northwards 02. On The Dark Waters 03. The Moon 04. Windmane 05. A New Land 06. When The Gods Came 07. Seven Roads Come Together 08. War 09. Halo 10. The Wolf 11. My Name Is Night
AMORPHIS live:01.03. RU Moscow – GlavClub 02.03. RU St. Petersburg – Cosmonavt 04.06. FI Rockfest – Hyvinkää 18.06. CH Pratteln – Z7 Wild Dayz 19.06. BE Dessel – Graspop Metal Meeting 24./25.06. ES Cartagena – Rock Imperium Festival 01. – 03.07. FI Helsinki – Tuska 08.07. BG Chelopech – Wolf Fest 07. – 10.07. CZ Vizovice – Masters of Rock 05.08. FI Pori – Porispere 06.08. FI Jämsä – Himos Metal Festival 17. – 20.08. DE Dinkelsbühl – Summer Breeze Open Air
AMORPHIS are:Tomi Joutsen | vocals Esa Holopainen | guitars Tomi Koivusaari | guitars Santeri Kallio | keyboards Olli-Pekka Laine| bass Jan Rechberger | drums